How to Compare Broadband Deals?
Discover all the best broadband deals for your home
Find the best broadband-only deal on the market. Compare from our selection of the best broadband deals available and get a cheaper broadband package today!
⭐️ Save over £200 on your yearly broadband bills ⭐️
We all need a fast, reliable broadband connection for work and play. Especially at a time when more of us are working from home than ever. But when it comes your broadband deals, as with your insurance and energy plans, it's important to keep shopping around every year or two. When you know how to compare prices and search out the best deals, it's easier to find the perfect plan for your household's needs.
Last update: November 2022
At
Broadband Plans
, we work tirelessly to match every user to the perfect broadband deal. Here are some tips on comparing broadband deals and choosing the perfect package for your needs.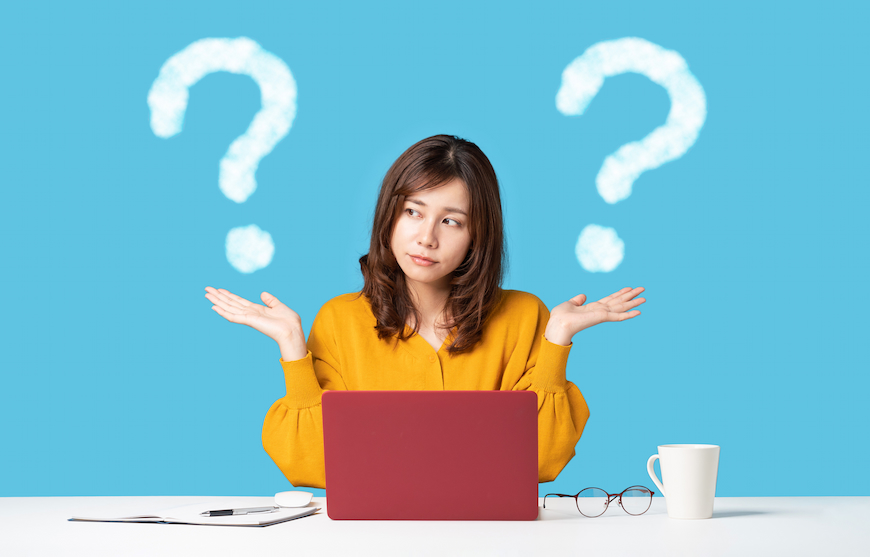 How to compare broadband packages and plans
Now, more than ever, Internet Service Providers (ISPs) are all trying to engage new customers with appealing deals. Indeed, with so many providers of all shapes and sizes out there, it can be difficult to know which deals represent the best value for money. Of course, this is largely dependent on your household's needs and usage, as well as your location and how many people in your home are likely to be online at the same time.
However, while we're more than happy to match your household to the perfect deal, we can also guide you through the process of choosing the best broadband plan that ticks all the right boxes for you.
Which are the most popular broadband providers in the UK?
Many households want to know that their broadband is in safe hands. As such, they may gravitate towards the bigger suppliers on the market. If you were wondering which are the most popular broadband providers on the market, you can see the top 10 in the table below.

| ISP Name | Number of Subscribers |
| --- | --- |
| BT (Including PlusNet & EE) | 9,300,000 |
| Sky Broadband | 6,200,000 |
| Virgin Media | 5,420,100 |
| TalkTalk | 4,220,000 |
| Vodafone UK | 876,000 |
| Glide | 400,000 |
| Post Office | 400,000 |
| Zen Internet | 150,000 |
| Ask4 | 130,000 |
| KCOM | 126,900 |

Keep in mind, however, that these rankings are based solely on subscriber numbers rather than other metrics like customer satisfaction (which can be quantified by things like Trustpilot scores. Indeed, you'll find that many of the UK's biggest providers have some of the lowest scores, while the smaller suppliers, generally enjoy better scores.

| ISP Name | Trustpilot Score |
| --- | --- |
| BT (Including PlusNet & EE) | 1.4 BT / 1.4 Plusnet / 2.3 EE |
| Sky Broadband | 1.2 |
| Virgin Media | 1.2 |
| TalkTalk | 2.5 |
| Vodafone UK | 2.1 |
| Glide | No reviews |
| Post Office | 1.5 |
| Zen Internet | 4.1 |
| Ask4 | 4.2 |
| KCOM | 2.7 |

But don't worry, as we'll see later there are a number of providers that have consistently higher Trustpilot Scores and more positive reviews.
Compare broadband deals in the UK
Nonetheless, popularity (however you measure it) does necessarily make a provider great. Here are some things you should consider when comparing broadband providers and plans.
Monthly and upfront costs
In an age where providers are promising eye-wateringly fast broadband, it's tempting to opt for the fastest package that you can afford. Nonetheless, it's important to remember that you'll likely be tied to a long contract with your provider (usually 12-24 months). You need to know that your monthly bill will be affordable enough to fit into your household budget.
Likewise, you'll need to factor in any upfront costs that will cover installation or hardware. For some packages, this will just be a few pounds to cover the cost of sending you a new router. However, some may be substantially higher, especially if a new direct connection needs to be established. That´s why it is so important to consider all the factors at play when comparing internet deals
Speed and performance
Not all broadband packages are created equal. The type of connection you can get in your area will dictate the maximum speeds your connection can achieve. For instance, if you can only get an ADSL connection via your phoneline, this will bottleneck speeds at around 10-11Mbps. A direct Fibre To The Premises (FTTP) connection is the gold standard for speed and reliability of connection. However, this is only available to less than 15% of UK households.
Customer service
When things are going well with our connection, we don't need to rely on customer service. However, while we hope that we won't need it, we also want to known that we'll get the support we deserve when we need it.
Hardware and extras
The type of hardware that a provider sends you is just as important as the connection itself. Especially if you're reliant on a strong WiFi connection in your home. Ideally, you should look for a router with as many antennae as possible that broadcasts a dual-band signal. One will give you a shorter connection but more range, another will give you broader range with a slightly slower connection. It's also important to have as many ethernet ports as possible, as a wired connection will always give you the best speed and performance.
The gold standard is Sky's Q Hub, which supports the latest dual-band 802.11ac and Multiple In Multiple Out (MIMO) connections. Capable of managing 64 connections at a time, it's a good choice for large families. The Virgin Media Hub 3.0 is no slouch either, offering dual-band 802.11ac connection, so it can (at least in theory) handle speeds of up to 1,300 Mbps.
Compare broadband and TV deals
It's not just the big providers like Sky and Virgin Media that offer packages with broadband and TV. BT also offers broadband and TV, although its offering is more modest.
There are numerous smaller providers that offer affordable broadband and TV packages that are comparable to those offered by larger providers. Pop Telecom offers over 150 TV channels to complement its fibre broadband offerings starting at £29.99 per month. Another smaller provider, Origin Broadband has a similar package with over 150 channels and a 12 month Amazon Prime subscription that can be bundled with any broadband deal for £15.99 per month.
In the table below, you can see 3 of the best broadband and TV deals on the market right now:

| Package Name | Average Broadband Speed | Contract Length | Monthly Cost |
| --- | --- | --- | --- |
| Virgin Media Big TV Bundle, Superfast Fibre Broadband & Phone | 54 Mbps | 18 months | £33 |
| BT Fibre 2 & Entertainment | 67 Mbps | 24 months | £35.99 (£46.99 after contract) |
| TalkTalk Unlimited Fibre 35 TV and Phone Line | 38 Mbps | 18 months | From £28.95 |
Compare broadband and phone deals
Lots of broadband providers also offer combinations of broadband and home phone tariffs. Surprisingly, BT is actually one of the least competitive providers in this arena. Calls from BT land lines are pretty expensive in this regard at 20p a minute unless you pay extra for 700 minutes or unlimited minutes to UK landlines and mobiles. Calls with smaller providers like Onestream are less than half this price at 9.5p per minute at any time.
Many providers will allow you unlimited anytime calls for a small extra fee. Pop Telecom has some of the best prices for this, enabling you to add unlimited calls to your fibre package for just £2 per month.
You can see 3 of the best broadband and phone deals on the market in the table below:

| Package Name | Connection Type | Average Download Speed | Contract Length | Anytime Calls Included | Monthly Cost |
| --- | --- | --- | --- | --- | --- |
| Pop Telecom Fibre Infinity broadband & phone | Fibre To The Cabinet | 67 Mbps | 12 months | Yes | £23.50 inc. line rental |
| NOW Fab Fibre | Fibre To The Cabinet | 36 Mbps | 12 months | Yes | £22 inc. line rental |
| TalkTalk Fibre 65 | Fibre To The Cabinet | 65 Mbps | 18 months | No (£7 extra for unlimited mins to UK landlines & mobiles) | £25 inc. line rental |
What broadband speed do I need?
We have more choice than ever of broadband speed and connection. As Openreach sets up faster new fibre optic connections throughout the country, we have access to more and more superfast and even ultrafast broadband. But what kind of speed is the best fit for your household? Just because ultrafast 1Gb broadband has arrived in your area doesn't necessarily mean that you'll benefit from it.
Here we'll look at the different types of broadband connection, the kinds of speed you can expect from them, and what types of usage these are suited to.
ADSL broadband
An Asymmetric Digital Subscriber Line transmits data through the copper cables of your phone line. This means that ADSL is the most commonly-available and affordable kind of broadband, even with line rental. Unfortunately, the copper cables are much less efficient than their fibre optic counterparts, slowing your connection to around 10-11 Mbps.
Nonetheless ADSL is perfectly adequate for web browsing, light video conferencing and even streaming video in HD. However, speeds can fluctuate as numerous households share space in the exchange. The more people are online, the slower your connection will be. Likewise, your speeds will be slower the further from the exchange cabinet you are.
FTTC superfast broadband
Fibre To The Cabinet (FTTC) is the cheapest and most accessible form of fibre broadband. According to the telecoms watchdog Ofcom, over 95% of UK households have access to this kind of broadband. And because the connection is made at the exchange, there's no need to get an engineer to set up your connection.
Superfast fibre speeds start at around 30 Mbps, and max out at around 213Mbps. Most superfast broadband packages offer speeds of 36 Mbps, 67 Mbps, and 108 Mbps.
These speeds are great for stable video conferencing, video streaming (even in 4K UHD) and downloading large files like films and games. Superfast connections will also allow for buttery smooth online gaming.
However, the same caveats about shared connections apply. The more users in the cabinet are online at any given time, the more your speeds will fluctuate.
FTTP ultrafast broadband
A direct FTTP connection brings fibre straight to your home, completely bypassing the exchange. For this reason, it provides the fastest and most stable connections by far. Although the term 'ultrafast' refers to any connection over 300Mbps, FTTP connections are capable of speeds of up to 1 Gbps.
However, this will be massively surplus to requirements for most. You should consider ultrafast broadband if you live stream a lot, or have multiple members of the household downloading large files, online gaming or streaming in 4K UHD at the same time. However, unless you're mining Bitcoin, you're unlikely to get your money's worth.
FTTP ultrafast connections are currently only available in around 14% of UK households. However, this is expected to rise significantly in the coming years.
⭐️ Trusted by over 1 million clients ⭐️
What are the best broadband deals in my neighbourhood?
The broadband market in the UK has grown exponentially, with market penetration of 95.7% expected by 2025. As such, providers are engaged in frenzied competition to poach one another's customers, luring them in with attractive new deals.
These deals may or may not be available in your area, depending on what kind of cabling infrastructure you have where you live. Most households have access to superfast broadband deals, but what about those that don't?
Of course, the Broadband Plans team are always on hand to help you find the best broadband deals in your area. But it's important to know what options are available to you in terms of connection, as this will affect everything from the speeds you can get to the prices you pay. You can use Ofcom's online broadband checker to see what quality of connection is available in your area. So you don't find yourself pining over deals that aren't available to you.
Of course, Broadband Plans will never offer you a broadband deal unless it's available in your area. But before we look at some of the cheapest deals nationwide, it's a good idea to make sure there are no restrictions in your area that could keep you from the best deals.
Best rural broadband options
Those living outside towns and cities may be used to frustration when it comes to getting a reliable broadband deal. For many rural households, ADSL is the only option. For those who live prohibitively far from the nearest cabinet, this may either be frustratingly slow or not an option at all.
Many rural areas lack the cabling infrastructure for fibre and some don't even have a suitable infrastructure for ADSL. Nonetheless, that doesn't necessarily mean that you can't get reliable broadband.
4G / 5G mobile broadband
If you can't get a broadband connection through a cable, you may have better luck with a mobile network. 4G mobile broadband is capable of delivering speeds of up to 100 Mbps, making it comparable to superfast fibre broadband. If you can get adequate network coverage, a data-only sim card and wireless dongle can be a great way to get online without cables. However, mobile broadband deals often have monthly data limits. Some will allow you to use over 100GB of data per month while others will max out at between 1 and 5. Nonetheless, you can usually get a mobile deal with a generous data allowance for roughly the same price as a FTTC fibre package.
EE and 3 are the best networks for broadband speed, while EE is currently the best for 5G coverage. EE, Three and O2 are the best for coverage overall.
Satellite broadband
If you're unable to get either a cabled or network broadband connection, satellite broadband might just be your last hope. However, satellite broadband deals are harder to come by, and installation costs are high. As much as £600 now that there are no longer any government subsidies to mitigate the cost.
Speeds attained through satellite broadband are similar to ADSL, consistently achieving download speeds of around 10 Mbps and upload speeds of 1 Mbps. Satellite connections usually max out at 30 Mbps. Monthly costs can vary enormously, starting out as low as £20 per month, and climbing as high as around £80 per month. You'll need a satellite specialist like BigBlu to get online with a satellite broadband connection.
How long does my broadband contract last for?
Most broadband deals last for around 18-24 months. However, this can be shortened if you are prepared to pay upfront. Some suppliers like Origin Broadband offer discounts of up to £65 if you pay for your broadband upfront. These deals also come with a shorter 12 month contract. There are even some deals (mostly ADSL deals) that have flexible rolling contracts that only last for a month. However, you can expect to pay a little more for these.
Can I leave my broadband contract early?
If you see a cheaper broadband deal elsewhere, you may be tempted to leave your current contract early. And while you have the freedom to do this, it will likely come with a significant termination fee.
This can vary enormously depending on the provider you choose, and some (like BT) will also add an equipment charge to your termination fee to cover the cost of your router. Some, like Origin, will expect you to pay off the remainder of your contract upfront, while others may charge you a fee per month for every month left on your contract.
How do I know when my broadband contract is over?
Under new Ofcom guidelines which came into effect in 2020, broadband providers are obliged to notify you when your contract is due to end. When this happens, they will send you an End of Contract Notification. This may arrive in the form of a letter, an email, or even a text message.
When this arrives, you are free to contact the team at Broadband Plans, and we can help you find the perfect new broadband package for your needs. Be advised that if you took advantage of a special promotional offer when you signed up, your costs may rise significantly after your contract has expired.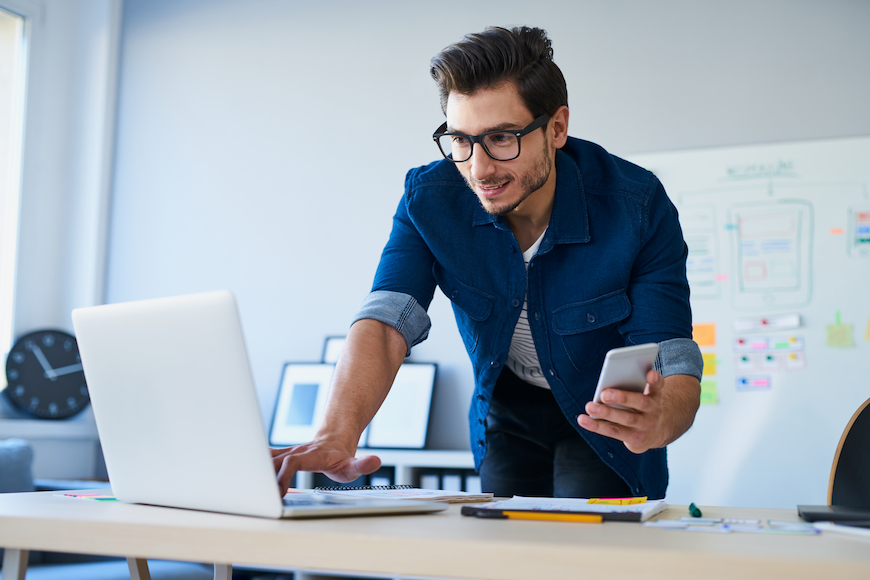 Who has the cheapest broadband?
It's important to note that broadband prices are always changing and new deals are always coming to the market. As such, it's always best to contact the Broadband Plans team to get the best deals available on the market at any given time.
That said, we can present you with some of the best deals for each type of connection. All prices are accurate at the time of writing. Where possible, we have included the post-promotional prices for broadband tariffs that are presented as special offers in order to help you find the cheapest broadband deal.
Cheapest ADSL deals
An ADSL is the cheapest and most widely available broadband option. The average monthly broadband bill in the UK is £30 per month, but all of the cheapest packages are available for significantly less than this. Line rental is included in all the prices listed below:

| ISP Name | Monthly subscription charge |
| --- | --- |
| Pop Telecom | £17.50 |
| Now Broadband | £18 |
| Shell Energy | £18.99 (£21.99 after promotion ends) |
| Plusnet | £18.99 |
| John Lewis Broadband | £19.00 |
| EE | £21.50 (£27.99 after promotion ends) |
| TalkTalk | £24.95 |
Cheapest superfast fibre deals
With a new FTTC connection, you have the opportunity to get an affordable fibre broadband deal with superfast speeds of over 30 Mbps. All the prices listed below include line rental, although speeds and contract lengths may vary:

| ISP Name | Monthly subscription charge |
| --- | --- |
| Pop Telecom | £21.50 |
| Shell Energy | £21.99 (£30.99 after promotion ends) |
| TalkTalk | £22.00 (£29.95 after promotion ends) |
| Vodafone | £22.00 |
| Hyperoptic | £22.00 |
| Onestream | £22.50 (£27.99 after promotion ends) |
| XLN Telecom | £22.74 (£47.94 after promotion ends) |
| NOW | £22.99 (£40.00 after promotion ends) |
| Plusnet | £22.99 (£36.52 after promotion ends) |
| SSE | £23.00 |
| Origin Broadband | £23.99 |
Cheapest ultrafast fibre deals
If you're one of the 14% of households capable of getting a direct FTTP connection, you can get download speeds of over 300Mbps at very appealing prices. These ultrafast deals will usually be more than adequate for most households' needs and usage. Again, speeds and contract lengths vary by provider.

| ISP Name | Monthly subscription charge |
| --- | --- |
| Vodafone | £26.00 |
| Virgin Media | £28.00 (£44.00 after promotion ends) |
| Hyperoptic | £29.00 (£35.00 after promotion ends) |
| TalkTalk | £29.95 (£39.95 after promotion ends) |
| Giganet | £35.00 |
| TalkTalk Business | £35.94 (£41.94 after promotion ends) |
| Pulse8 | £36.00 |
| Zen Internet | £38.99 |
| EE | £39.00 (£44.00 after promotion ends) |
| BT | £39.99 (£47.99 after promotion ends) |
Broadband Reviews
Lots of broadband providers promise lightning-fast speeds, a reliable connection and low prices. But how do you know that the lived experiences of the provider's customers match the claims they're making?
Fortunately, the digital age makes it easy to access thousands of customer reviews and ratings within seconds. There are lots of platforms that you can use to access customer reviews. However, we feel that Trustpilot is the most reliable. Because it actively solicits reviews from customers, you're more likely to get a broader spectrum of customer sentiment. When reviews aren't solicited, customers are (historically speaking) more likely to leave negative reviews.
Trustpilot also allows you to search customer reviews by keywords, so you can see how providers perform in all the ways that matter the most to you.
Which broadband provider has the best reviews?
If we use Trustpilot aggregate scores as our metric, we can see which are the most highly-rated among their customers. All Trustpilot scores are accurate at the time of writing. In the table below, you'll find the 10 highest-rated:

| Provider | Trustpilot Score ( /5) | Number of Customer Reviews |
| --- | --- | --- |
| Community Fibre | 4.9 | 7652 |
| Giganet | 4.9 | 85 |
| Andrews & Arnold | 4.8 | 252 |
| Fibreway | 4.8 | 46 |
| Hyperoptic | 4.7 | 10425 |
| 4G Internet | 4.7 | 282 |
| Pure Broadband | 4.7 | 273 |
| Italik Telecom | 4.6 | 11470 |
| Supanet | 4.6 | 453 |
| Truespeed | 4.6 | 240 |

As we can see, a lot of the most popular and ubiquitous providers are nowhere to be seen. Which means that although smaller providers have smaller customer bases they're certainly more enthusiastic.
For the sake of caution, you may want to consider providers that have both high customer scores and larger number of reviews as these represent a broader consensus. As such, Community Fibre, Hyperoptic, and Italik Telecom may be worth considering for the risk-averse.

How can I find the best broadband deal for me?
There are many things that you should consider when choosing the best broadband deal for your needs, from prices to speeds to customer service and reputation. However, you may need a helping hand when it comes to choosing the perfect broadband deal for your household.
Contact the Broadband Plans team today to find the best way to get online. We'll scour the market to match the right deals to your needs and usage. We'll even manage your switch for you, to bring you better broadband faster and with minimal downtime.
Give us a call today on 0330 818 6395

Feel the freedom of the best broadband!
Find the best offer that truly covers your needs. Make the internet yours at the best price!

Compare broadband deals

⭐️ Broadband Plans rate on Trustpilot Ad is 4.1/5 ⭐️
FAQ
What is the cheapest and best Internet provider?
That depends on what kind of connection you're looking for, your location and your needs. The Broadband Plans team can help you to find the best broadband deals for you, comparing offers from multiple providers. However, the cheapest options for different connections at the time of writing are as follows:
Cheapest ADSL- Pop Telecom (£17.50)
Cheapest Superfast- Pop Telecom (£21.50)
Cheapest Ultrafast- Vodafone (£26)
Keep in mind, however, that the cheapest option may not necessarily be the best for your needs.
Which broadband provider has the best router in 2021?
Sky Q Hub and Virgin Media's Hub 3.0 are widely regarded as the best routers. Both have 8 antennae to provide broader coverage throughout your home, as well as dual-band WiFi. BT's Smart Hub is also excellent and its Smart Hub 2 comes with "Complete WiFi". This comes in the form of small discs that are positioned around the home to boost your WiFi signal and ensure a consistently fast connection throughout the home.
Which is the most reliable broadband?
In terms of reliability, nothing beats a Fibre To The Premises (FTTP) connection. Because you're not sharing a connection with the exchange, you can get speeds of up to 1Gbps as well as consistent speeds throughout the day, even during peak hours. However, a FTTP connection is only available to 14% of households through providers like Virgin Media, Sky, BT and FTTP specialists like Hyperoptic and People's Fibre.
Can I leave my broadband provider without paying a termination fee?
If you leave your broadband provider before your contract has expired, you will almost certainly be subject to a termination fee. However, Ofcom states that there are some circumstances under which you may switch providers without fees. These include:
If your provider is unable to provide you with the speeds that you were sold
If your provider increases your prices within your contract
If your provider has sent you your End of Contract Notification
Do I have to pay for line rental?
Most broadband deals require you to rent a phoneline from Openreach, even if you don't intend to use your landline phone. However, many of the cheapest deals have line rental included. The only way to avoid paying line rental is to get a direct Fibre To The Premises connection. However, this is only available to around 14% of households.
Updated on 14 Oct, 2022