How to get the best broadband and phone deals
Looking for the best Broadband and Phone deals?
Find more ways to save money by bundling your broadband services. Compare the best broadband & TV deals available near you and start saving money today!
⭐️ Save over £200 on your yearly broadband bills ⭐️
While it is entirely possible to get your phone and broadband from separate providers, a landline is still a common requirement for getting broadband installed, which means it often makes sense to go for package broadband and phone deals that supply both at the same time. Choosing this kind of bundle option can often be cheaper and much more convenient than trying to arrange separate providers. Even if you rarely use your landline, it is still a good idea to get one installed, especially as it involves the same basic infrastructure for setting up broadband. And with so many providers offering these bundle deals, there are some great incentives for getting a package. Often these include free minutes, discounted international calls and low monthly line rental. These benefits will vary according to your deal, as will the nature and speed of your broadband.
Last update: November 2022
Depending on what you want to use your internet for, you may need to get a deal that offers certain speeds or data limits. You also need to think about price. As you can see, there are many considerations that go into choosing your package, and additional factors you might want to consider when looking to
choose the best broadband deal
for you. The high level of competition keeps things affordable but there is still variation in the price of broadband and phone deals. You also need to think about the length of the contract and other details relating to your package that might limit your usage of ability to switch in the future. It might also be possible to include your mobile phone in a bundle deal, which can also help to save money and provide a more convenient way of arranging your services.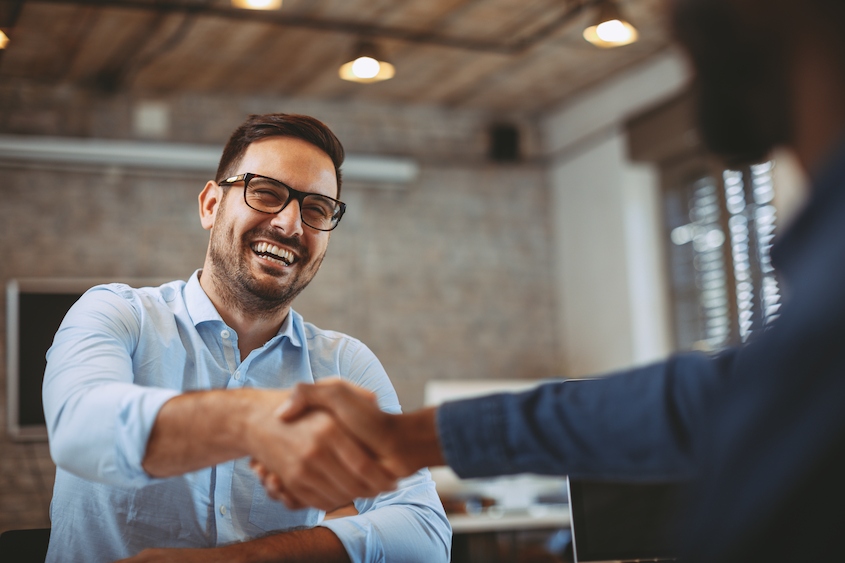 Should I go for a combined broadband and phone deal?
These days more and more of us rely on our mobile phones for both calling/texting and using the internet. But a home broadband and phone deal is still an essential for most homes in the UK. Home internet and phone offers higher speeds and data levels, as well as lower price than some mobile internet deals. But should you always go for a combined deal?
The answer is generally yes. Even if you rarely use your landline, getting a package deal has several major advantages, including price, convenience, and other incentives. By choosing to get your services delivered in one package you should be able to save money on getting them from different providers. It also means dealing with fewer bills at the end of each month.
You might think that you no longer need a home phone or landline but the reality is that in order to get broadband installed, there needs to be a landline phone connection. So, it is convenient and makes good sense to get a phone installed at the same time. These packages often come with incentives which means you hardly pay for calls, and you can also receive other benefits such as free or cheap international calls.
Why should I choose a broadband and phone deal?
There are a number of very good reasons why you should choose a broadband and phone deal instead of a broadband-only deal. These include:
Price
Convenience
Incentives and benefits
Let's take a closer look at exactly how this works.
What benefits do I get with a broadband and phone deal?
Price
By bundling your broadband and landline together, it is probable that providers will offer you a discount, making it cheaper than arranging them individually.
Convenience
Having just one provider for both your broadband and phone services makes things a lot simpler when it comes to billing, especially if you want to add extras to your contract. It also makes it much easier if you have an issue with your service at any point.
Incentives and benefits
In order to attract customers, service providers will often offer extras such as free gifts or upgrades. There is also a chance you can get free vouchers or cashback on your deal.
How to get cheaper broadband?
Although there is lots of competition from broadband providers which keeps things affordable, it still represents an expense and you probably always want to be getting the best value for money. So, how do you go about getting a better deal?
The first thing to do is think about switching. Just by making a switch to a more affordable supplier, you could save as much as £20 a month. Over the course of a year that's £240. Over ten years that's more than £2,000. Just by making one phone call to our switching team on 0330 818 6395 you could save enough to put towards a holiday or a new car. Switching couldn't be easier. Simply choose the supplier you want to be with, let us know and we'll do the rest.
However, although switching is a great way to save, it is not the only option. You can also get a great deal by haggling. If you feel your provider could be giving you better value for money, then simply ask them to do better. It turns out that more often than not your provider will be able to do better on price. Giving you an improved deal is much more preferable than seeing you walk away to get a contract with a competitor.
Yet, we don't seem to like haggling. Surveys show that just over half of us ask for a better deal on broadband when it comes time to negotiate a new contract. So, if you have never tried haggling before, it could be a good time to give it a go. You need to be prepared. Try and know your facts about what you pay and what you can get elsewhere. And if you don't get what or close to what you want, be prepared to go elsewhere.
Some top tips for getting cheaper broadband include:
Take a look at deals from TalkTalk, Plusnet, Vodafone, and Post Office Broadband. These are providers known for offering cheap broadband deals.
Discover best Broadband bundle deals
Find offers that fulfills your needs. And choose the best one!
Compare bundle deals
⭐️ Broadband Plans rate on Trustpilot Ad is 4.1/5 ⭐️
Remember that some services are cheaper than others. Standard broadband is cheaper than fibre. Packages with pay-as-you-use calls are cheaper than those with anytime calls. You need to think about how you will use their services.
Keep your eyes peeled for special limited time offers, as you can get some great deals if you act at the right time. You should also look out for broadband deals with cashback and offers of free gifts.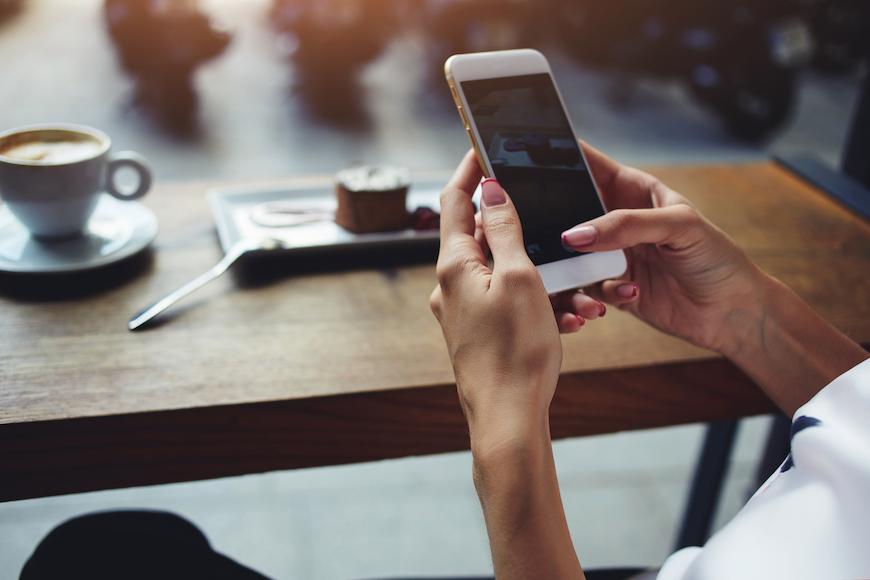 Which providers offer broadband and phone deals?
All sorts of providers offer broadband deals, from the big players such as BT, Virgin Media and TalkTalk right down to smaller companies and even retailers such as John Lewis. This huge range of competition means it is possible to find a suitable service for you, and helps to keep prices more affordable.
Can I get a phone and broadband package with unlimited calls?
There are various call packages available to bundle customers. Generally this involves getting special offers and free calls at certain times of the day. However, there are some free anytime call options that you can bundle with broadband which give you free calls to domestic numbers at any time of the day. But this does not generally include international or premium rate numbers.
Your landline usage patterns will determine the best phone package for you.
If you are just an occasional landline user, then you might benefit from the following:
Free evening and/or weekend calls. These are usually at set hours which will vary from one ISP to another. You should always check what's included if you want to get the most out of your free calls
Pay as you go (PAYG) calls. This is when you only pay for the calls you make. This is the default option for any broadband deal that do not have a specific call package included
Regular landline users might want to consider these options:
Free anytime calls. These are unlimited calls to all domestic local numbers and most mobiles

International calls to nominated countries, and inclusive mobile calls

Voicemail add-ons

Screen or block nuisance calls.
Some plans offer features like call waiting or anonymous caller rejection. It's worth checking whether these additional options are available
What broadband speed do I need?
Speed is a very important consideration when you're choosing which broadband package is right for you. If it is too slow you'll struggle to do the things you need it for. Conversely, go too fast and you may end up paying for a service you don't really need.
The right speed for you depends on a couple of factors. These are how you use the internet and where you live. The below table shows you what speeds you will need for a selection of services:
| Type of service required | Minimum speed required for standard | Minimum speed for HD |
| --- | --- | --- |
| TV | 1.5 Mbps | 2.8 Mbps |
| Netflix and other dedicated streaming services | 3 Mbps | 5 Mbps |
| Gaming | 4 to 8 Mbps | 10 to 25 Mbps |
It's a good idea to check to see if your service provides the speeds you need for your requirements.
In general, a good speed is considered above 25Mbps, which will be more than enough for most light to moderate users who want it for browsing and streaming services. However, if you want to play some types of games then you may need to choose a higher speed service. Faster speeds are those over 100Mbps. In general, the faster you want your connection to be, the more it will cost.
Do broadband and phone deals include line rental?
In general, almost all broadband packages include basic line rental. This is because it is a basic requirement of most broadband services.
Which is the best broadband and landline deal for me?
When looking for the best broadband and phone deals, there can be a lot to think about. While important, it's not always all about speed and price. There are several other factors you should be looking out for when making your choice.
What to look out for with broadband deals
Here is a general list of the things you need to consider when making a choice about your broadband and phone deal:
Speed
Price
Availability
Download limit
Equipment
Support
Contract length
Think about how you are going to use your service. Will you be a light, moderate or heavy user? Do you need really fast speeds for gaming or for work purposes?
Once you have worked out what it is you want from your broadband deal, you can then look around for the best and most suitable deals for your needs. For example, would it be worth it to bundle your TV plan in with your broadband and phone package? Different suppliers offer packages that focus on specific areas of usage, so try and locate the deals that are closest to your requirements.
What to look out for with landline deals
As with your broadband requirements, you need to think about how you are going to use your landline services. That means understanding whether you need a basic service for the occasional call or extra options for heavy use. This could include:
Free call periods
Free monthly minutes
Free call rates
International calls
Incentives and benefits
These kinds of features can help to keep your bills down and reduced costs over the long term.
Can you get bundles with broadband and mobile phones?
If you're keen on finding another way to save money, you could consider a broadband and mobile bundle. It is possible to get both services from the same provider and often works out cheaper. Plus, you can also get some other great benefits by choosing a bundle deal.
UK providers who offer bundles, which combine broadband and mobile phones in a single package, includer Virgin Media, Sky, BT and EE. Deals start from as little as £33 a month and go up from there according to the kind of mobile plan you choose. Most providers will even give you the option of bundling your phone, broadband and TV services.
What other broadband and landline costs do I need to think about?
Line rental charges are generally included within the price of your quotes. However, you need to be sure to check if there are any extra one-off costs involved in your broadband and phone packages. These can include things like set-up fees or connection charges.
There are some deals out there that offer new customers reduced monthly fees or free access to subscription channels for a limited period. These are usually introductory offers and can be a great way to trial or access some content or services that you might not be able to afford. However, you should always check what the price will revert to the agreed deal once the initial offer period ends.
Can I get fibre as part of a broadband and phone deal?
Yes, you can also get fibre as part of your broadband deals. The main difference between ADSL broadband and fibre is the speed it provides. Fibre-optic cables transmit data much faster than the older phone lines used for ADSL .
The ADSL speed you receive generally starts from around 16Mbps to less than 1Mbps. Most fibre broadband services, on the other hand, start at around 36Mbps. It's also worth remembering that fibre packages at their lowest speeds are often the same price, or even cheaper, than many ADSL contracts.
Discover best Broadband bundle deals
Find offers that fulfills your needs. And choose the best one!
Compare bundle deals
⭐️ Broadband Plans rate on Trustpilot Ad is 4.1/5 ⭐️
FAQ
Do I need to have a landline for broadband and phone deal?
It is usually a necessity to have a landline when installing home broadband. Most broadband providers use BT's copper wire telephone network to deliver an internet connection to your home, which requires an active phone line. Although there are exceptions.
Are there phone deals without broadband?
Yes, but they are rare. BT is one provider that offers home phone deals without combining these with broadband provision.
Will I have to pay line rental?
Since broadband requires a phone line, you need to pay line rental. Many providers offer this free as part of a broadband and phone deal.
Can I get a mobile deal with my broadband?
Yes, you can. Providers like EE and BT offer combined broadband and mobile deals. Usually these can be bundled with broadband and landline phone deals.
Updated on 1 Nov, 2022