John Lewis Broadband Deals & Packages in 2022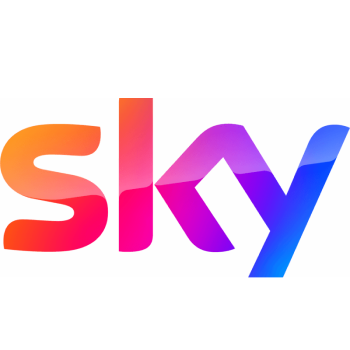 Save money with Sky Broadband & TV
Save money and switch to Sky for your broadband and TV! With award-winning TV services that are unbelievable for unlimited streaming and guaranteed broadband speed or money back
⭐️ Save over £200 on your yearly broadband and TV bills ⭐️
John Lewis Broadband is a joint venture between the beloved high-end department store and major Internet Service Provider Plusnet. They aim to combine the technical prowess of the former with the quality of service that you expect from the latter.
Last update: November 2022
When choosing a new broadband provider, it's understandable that many may gravitate towards brands that they already know well. The name value of John Lewis backed with a known commodity like Plusnet is certainly appealing. But how good is John Lewis Broadband, really?
Let's take a look.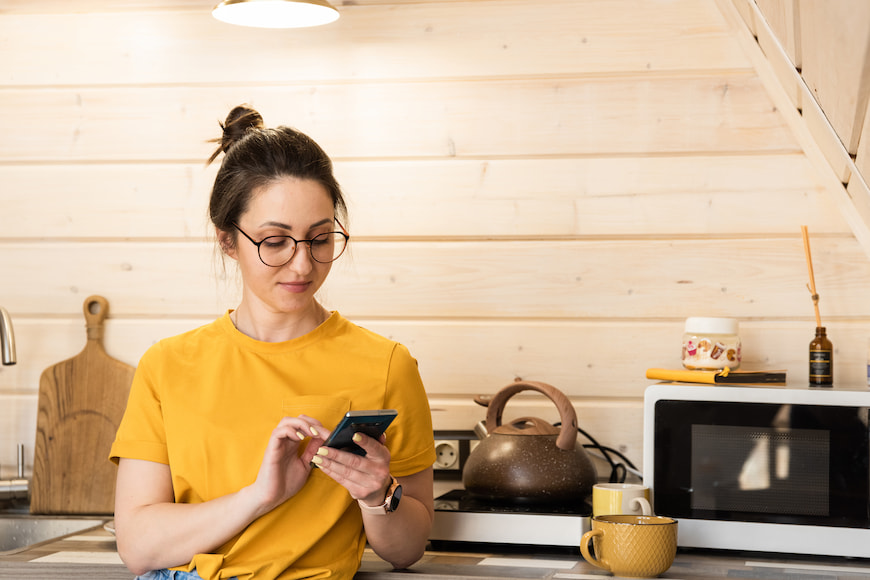 | Founded | 1864 (John Lewis) 1997 (Plusnet) |
| --- | --- |
| Client Email | N/A |
| Client Number | 0800 022 3300 |
| Log in | Log into your John Lewis Broadband account here |
| Number of clients | Undisclosed |
| Postal Address | John Lewis Broadband, The Balance, 2 Pinfold Street, Sheffield, S1 2GU |
Comparing John Lewis Broadband's best deals
John Lewis offers a combination of ADSL and fibre broadband deals. Fibre deals use a Fibre To The Cabinet connection and are available to roughly 96% of UK households. This means that a line needs to be rented from Openreach to connect you to the internet and allow you to make calls from your landline. John Lewis and Plusnet do not currently offer a "full-fibre" or Fibre To The Premises connection.
However, there are three broadband packages with speeds and pricing to suit most household needs and budgets.
All John Lewis Broadband deals include line rental.
Unlimited
The Unlimited broadband package is John Lewis' ADSL broadband package. This is for households where fibre broadband is not available or there is not enough space in the cabinet for a new connection. Because the signal travels through the copper cables of your phone line, this can bottleneck your speeds.
It features:
Special promotional price of £19 per month (£20 after promotion ends)
Line rental included
12 month contract
Unlimited usage
10 Mbps average download speed
Free evening and weekend call plan included
Fibre
This package is John Lewis' entry-level fibre broadband plan. Because the signal travels through fibre optic cables, it can achieve much faster speeds than an ADSL connection. Unlike an ADSL connection, a fibre signal doesn't deteriorate as you get further away from the exchange. So you can enjoy more consistent speeds.
This plan features:
Special promotional price of £25 per month (£27.50 after promotion ends)
Line rental included
12 month contract
Unlimited usage
36 Mbps average download speed
Free evening and weekend call plan included
Fibre Extra
This is John Lewis' fastest fibre broadband deal with speeds almost twice as fast on average as the standard fibre plan. While you can expect to pay a few pounds extra per month, this plan is recommended for households that want to stream in 4K UHD, download large files, play games online, or make high-quality video calls.
This plan features:
Special promotional price of £28 per month (£32.50 after promotion ends)
Line rental included
12 month contract
Unlimited usage
66 Mbps average download speed
Free evening and weekend call plan included
Looking for a better broadband deal?
Save up to £200 by letting us compare all the available deals for you!
John Lewis Broadband and phone deals
All of the above deals feature free evening and weekend calls to UK landlines. However, these phone and broadband deals can be supplemented with additional call plans— Anytime and Anytime International.
These are outlined in the table below:

| | Evening and Weekend | Anytime | Anytime and International |
| --- | --- | --- | --- |
| Call plan monthly cost | Included | £6.00 | £8.00 |
| Optional mobile bolt-on | N/A | Add £5.00 | Add £5.00 |

The Evening and Weekend plan provides free calls to UK landlines from 7pm to 7am weekdays and all weekend. Mobile bolt-on adds unlimited calls to UK mobile numbers.
The Anytime plan includes a 25% discount on international calls to 35 countries. The Anytime and International plan includes 300 inclusive minutes 35 countries and a 25% discount on any further calls to these countries.
What router does John Lewis Broadband use?
John Lewis Broadband uses different routers for different packages. The Unlimited package (for ADSL connections) uses the Netgear WNR1000. This is a very simple router that's easy to use and set up. Fibre customers get the slightly more sophisticated ZyXEL VMG8924. This is a dual band router, meaning that it broadcasts on two different frequencies. One will give you better range around the household while the other will give you better speeds.
How do I measure my broadband speed?
Not sure what speeds you're currently getting? Understanding your current speed will help you to determine whether you need something faster or you're fine with the speeds you currently have.
The telecoms watchdog Ofcom has broadband checker that will tell you the average and maximum speeds available in your area. They also recommend several speed test tools that can help you determine the speeds that you're currently getting.
John Lewis Broadband customer reviews
John Lewis has built its reputation on customer service. But does its broadband service provide the level of customer care you expect from the brand? There are a number of platforms you can use to see how customers really feel about John Lewis Broadband. However, we prefer to use Trustpilot. Brands actively solicit feedback on Trustpilot, which tends to result in a broader spectrum of opinion.
Although Trustpilot has a dedicated page for John Lewis Broadband, this has not been claimed by the brand, so we will treat this as unofficial. The official John Lewis Trustpilot page has a total of 13,095 views at the time of writing. However, this encompasses all of their online services and not just broadband. However, you can search through results by keyword to gauge customer opinion on their broadband.
Of the total reviews left by customers:
2,460 (19%) were "Excellent"
448 (3%) were "Great"
316 (2%) were "Average"
839 (6%) were "Poor"
9,032 (69%) were "Bad"
How do customers feel about John Lewis Broadband customer service?
While lots of customers speak highly of John Lewis Broadband's customer service, some reviewers mention issues with billing, miscommunications with customer service staff, and long waits to speak to a member of the customer service team.
How do customers feel about John Lewis broadband speed and reliability?
A few customers have left reviews stating that their broadband connection does not provide the speeds that they were advertised. One reviewer compares speeds unfavourably to their previous provider (Sky) and states that an engineer was required to diagnose the reason behind the slow speeds.
What is John Lewis Broadband?
For seasoned department store shoppers, John Lewis will need no introduction. Since 1964 it has maintained a reputation for quality of product and service. John Lewis department stores sell all kinds of homewares, electronics and fashion items. However, in recent years they formed a "Virtual ISP" with Plusnet, combining John Lewis' justly-famed customer service with Plusnet's broadband infrastructure.
John Lewis Broadband coverage: Where is JL Broadband's fastest broadband available?
John Lewis Broadband is available across the UK. It uses Plusnet's broadband infrastructure to offer ADSL and FTTC connections. Wherever you can get a Fibre To The Cabinet connection, you can get John Lewis Broadband's fastest packages.
Does John Lewis Broadband offer TV packages?
Like its partner Plusnet, John Lewis Broadband does not offer TV packages with broadband. Instead, it keeps its offering simple with a modest range of broadband and landline call packages.
Does John Lewis Broadband offer a minimum speed guarantee?
According to their FAQ page, John Lewis Broadband states:
"Under Ofcom's Voluntary Speed Code of Practice we will always try to make sure your speed is at least equal to or above a minimum value; we call this the Minimum Guaranteed Speed."
When you sign up for their services you are provided with a speed estimate range in Mbps. if your speeds fall short of this, their support team will do all that they can to ensure that they are restored to the promised range. If they are unable to do this within 30 days, Ofcom guidelines state that you can exit your contract without any penalties.
How to contact John Lewis Broadband?
John Lewis' website has a lot of useful resources to help you with setting up your broadband. However, when you need a little extra support, you need the personal touch from a dedicated customer service advisor. There are a number of ways in which you can contact John Lewis Broadband.
You can contact them over the phone on 0800 022 3300. The customer support line is open 24 hours a day, 7 days a week, except on bank holidays. Their technical support line is open at all hours.
⭐️ Trusted by over 1 million clients ⭐️
How do I complain about John Lewis Broadband?
If you have a complaint to make about John Lewis Broadband, it's best to submit this in writing. Send your complaint via recorded delivery to:
John Lewis Broadband
The Balance
2 Pinfold Street
Sheffield
S1 2GU
If you feel that John Lewis Broadband has been unable to resolve your complaint in a satisfactory manner, you may escalate your complaint to the Communications Ombudsman.
Who is the best broadband provider in the UK?
That's a very difficult question, as there are so many providers offering a subtly different service. If you think that John Lewis Broadband could be the provider for you, or you want to explore your options, contact the Broadband Plans team today.
We can help you find the perfect broadband plan for your needs and budget. We'll even manage your switch to bring you better broadband faster and without fuss.
Want to know more?
Give us a call today on 0330 818 6395 .
Getting broadband from Sky is easy!
Want to know more details about the best broadband deals from Sky?
Check out our list of selected offers.
Get Sky now
⭐️ Broadband Plans rate on Trustpilot Ad is 4.1/5 ⭐️
FAQ
Is John Lewis Broadband part of Plusnet?
Yes, John Lewis Broadband is a "Virtual Internet Service Provider". It is powered by Plusnet, although its offering is different to Plusnet's.
Can I get an email address with John Lewis Broadband?
Yes, John Lewis Broadband customers can get their own dedicated Plusnet email address. To set this up, log into "My Account" then go to the "Email" section. However, if you switch broadband providers away from John Lewis / Plusnet, you will have to pay a small monthly fee of £1.69 to continue to use your email address. 
I've just switched to John Lewis Broadband. Why is my speed so low?
Once your broadband is activated, you may experience fluctuations in speed as tests are run on your phone line. These tests are designed to find out the fastest stable speeds supported by your phone line.
During this stabilisation period your speeds may rise and fall. Don't worry, this is completely normal and variances in speed will be less noticeable after the first 14 days of your service.
Is 10 Mbps fast enough?
10 Mbps is the speed that you'll experience with John Lewis Unlimited broadband. This means that you have an ADSL connection and your speeds will be limited to around 10 Mbps. But this is still fast enough for most online activities including web browsing, social media use, light online gaming, streaming music and streaming video in HD.
What are John Lewis Broadband's connection fees?
All of John Lewis Broadband's deals feature free connection. There are no postage costs for your router, and there is no need for an engineer to visit your home. 
Updated on 14 Oct, 2022