Which is the UK's Best Mobile Network?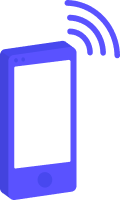 Discover deals with the Best Mobile Networks around the country
UK mobile phone deals from great mobile network providers: Vodafone, Three, EE and more...
Find the best mobile network's deal available near you! From the iPhone to Samsung S22,
with a wide range of SIM and data plans included.
We ensure that you get the best mobile deal on the market.
⭐️ Save over £200 on your mobile bills ⭐️
We're more reliant than ever on our mobile phones. But your high-spec smartphone needs to be tethered to the right mobile network to truly shine. Your choice of mobile network can make a huge difference to your mobile experience. It can determine the availability and quality of your calls and mobile data, the price you pay on your monthly tariffs and even the kinds of handsets you can get.
Last update: November 2022
But which is the best mobile network in the UK? We'll look at how the UK's best-known mobile networks of all shapes and sizes perform in all the ways that matter to you in order to decide which is best. But first, it's important to understand how networks work and how we measure one against the other.
How do mobile networks work?
Before we can determine which is the best mobile network, let's take a moment to look at how they operate. At Broadband Plans, we pride ourselves on helping everyone to find the best network for their needs. And understanding how they work is the key to determining which is the best fit for your needs.
Mobile phone networks are made up of numerous geographic areas called 'cells'. These are arranged to provide the greatest possible coverage for the network operator. Within these cells are numerous mobile base stations. These send and receive radio signals to and from mobile handsets within these cells. This is what enables users to connect to make calls and get online.
This is why mobile phones are called "cellular" or "cell" phones elsewhere in the world, like the US.
What is a Mobile Network Operator (MNO)?
A Mobile Network Operator or MNO is a company that sets up, maintains and sells access to mobile cellular networks. They install and maintain mobile base stations that broadcast the signals that carry voice calls and mobile data. This is accessed via the chip in your phone's SIM card.
When we talk about UK mobile networks, we're usually talking about MNOs rather than the networks that they operate. The broader an MNO's network, the better quality of coverage they can offer. Larger MNOs also sell access to their networks to smaller counterparts. This is known as "piggybacking" and can often lead to cheaper deals.
Because they have fewer operating costs, smaller MNOs piggybacking on the larger networks can often offer cheaper prices.
How do you measure network speed?
We're more reliant than ever on mobile data. From using online messaging apps to browsing the internet through our smartphones and even streaming music and video, many of us rely on our smartphones for internet access rather than calls and texts. As such, we need to be assured of good network speeds.
This is measured in Megabits per second (also known as Mbps or simply Mb). The higher this value, the faster the network's data speed. It's important not just to factor in a network's download speed, but its upload speed, too.
4G data networks are capable of download speeds of up to 100Mbps. However, the advent of 5G means that users can get speed parity with Fibre To The Premises (FTTP) broadband on the go with real-world download speeds of up to 1Gbps and theoretical speeds of up to 20Gbps.
Who are the biggest UK mobile networks?
In the UK, as in other countries, there is an oligopoly of MNOs. As such, while you may see numerous mobile networks advertised when you're shopping for a new phone or call / data plan, there are really only four. These are:
These are the companies that operate and maintain the mobile networks and the mobile base stations that facilitate your connection. But of course, this "big four" is not your only choice of network. There are lots of smaller operators that piggyback on these companies' mobile networks.
Which brings us to…
What's a Mobile Virtual Network Operator? (MVNO)
A Mobile Virtual Network Operator is a mobile provider that piggybacks on one of the above four companies' networks. They pay for access to the mobile network and are thus spared the cost of operating and maintaining the network itself. As such, they're often able to offer more competitive prices or more flexible tariffs than their larger counterparts.
Some MVNOs are smaller providers, but many of them are big names in the world of telecoms including BT, Virgin and Sky.
Which mobile providers are powered by other mobile networks?
In the table below you can see some of the different MVNOs that are powered by the larger mobile networks.

| Vodafone | EE | O2 | Three |
| --- | --- | --- | --- |
| Voxi Virgin Mobile Asda Mobile Talk Mobile Lebara | BT Mobile Plusnet Mobile Utility Warehouse 1p Mobile The Phone Co-op | Giffgaff Tesco Mobile Sky Mobile LycaMobile | iD Mobile SMARTY FreedomPop |
Which UK mobile network has the best coverage?
Nobody wants to find themselves stuck in a dead zone where they're unable to get access to mobile data, send a text or make a call. The whole point of a mobile network, after all, is to keep you connected wherever you go. But the truth is that not all mobile networks are created equal, and some have better coverage than others.
Many of us decide on the best mobile network for our needs based on their prices, or which handsets we can get through them. While these are certainly important, you also need to know which has the best coverage.
Mobile network coverage compared
Here we'll compare all of the UK's favourite networks (including MNOs and MVNOs) to see which offers the UK's best coverage. We'll also get into some of the unique selling points offered by each network. If you're not sure which is the best for you, the Broadband Plans team will be happy to help match the best mobile network to your needs.
EE mobile phone coverage
We may as well start at the top. EE (owned by BT and formerly known as Orange) offers the UK's broadest coverage. At the time of writing, its standard network covers 99% of the UK population and 85% of its geography. With all of its network able to access 4G internet.
In some locations, EE offers faster services but these are mostly limited to larger towns and cities.
Real-world connection speeds will depend on your location, the EE plan you're using and (potentially) your handset. However, even EE's entry-level plans can achieve a theoretical connection speed of up to 60Mbps. In some parts of central London, however, speeds can be double this, up to 150Mbps.
EE's 5G network is also slowly growing and is currently available in 50 UK towns and cities including London, Edinburgh, Belfast, Cardiff, Manchester, Newcastle, Northampton, Nottingham, and Sheffield. Current 5G speeds reach up to 500Mbps in some areas.
Other reasons to consider EE include:
No roaming charges in 48 locations
6 months' free Apple Music on select plans
24 months' free BT Sport app on select plans
Data usage can be capped
Three mobile phone coverage
Three's mobile network coverage encompasses 99.8% of the UK, with its 4G network spanning 91% of the UK population. This makes it a close second to EE.
Three also boasts the UK's "fastest growing" 5G network.This network is now available in a wide range of areas including Aberdeen, Birmingham, Glasgow, Liverpool, Manchester, Telford, York and more.
Three's other notable selling points include a "Go Binge" scheme, where customers on certain contracts can stream Netflix over 4G or 3G without using their data allowance. It also features "Go Roam" which allows users to use roaming data without charges in 71 locations.
O2 mobile phone coverage
O2's network covers just shy of 99% of the UK population across its 4G and 3G networks. It also has a budding 5G service that was simultaneously launched in 21 towns and cities in the UK, including Bristol, Cardiff, Edinburgh, Liverpool, London, Manchester, Newcastle, Nottingham, and Sheffield in October 2020.
O2 estimates that its 5G network will be live in a total of 50 UK locations by the summer of 2021.
O2 also has a strong suite of other incentives that make them well worth considering. The chief among these is O2 Priority which offers exclusive discounts and priority booking at O2 music venues. Customers also get:
Free Wi-Fi in 16,000 hotspot locations
PAYG customers get 10% of their top-ups credited back to them every 3 months when they sign up for O2 Rewards
Inclusive roaming in 49 EU locations for both contract and PAYG plans
Vodafone mobile phone coverage
Vodafone's reach is vast, even though it is technically the smallest of the "big 4". Its 4G network encompasses around 97% of the UK population, and it also has a burgeoning 5G network. This is currently available in 92 UK towns and cities, as well as 193 roaming locations across the EU.
Other incentives to join Vodafone include:
6 months' free use of Spotify or Sky Sports for Vodafone Red customers
A Vodafone Pass can be added to tariffs for an extra monthly charge, allowing customers to stream video and music without using their data allowance
All monthly contracts have inclusive roaming in 110 destinations around the world
Vodafone Unlimited plans offer unlimited data with speed tiering
That concludes the 4 main MNOs, but it's nonetheless worth taking a moment to review what's offered by the UK's MVNOs…
BT Mobile phone coverage
BT uses EE's mobile network (which makes sense since BT owns EE). This means that it has the UK's best network coverage. BT Mobile also has some compelling incentives including:
Access to free WiFi at 5 million hotspots
Unlimited calls and texts
"BT Halo" benefit enables you to double your data
Tesco Mobile mobile phone coverage
Tesco Mobile uses O2's network, thereby providing coverage for 99% of the population. However, it has other unique benefits that will be of particular value to Tesco supermarket shoppers including:
Tesco Clubcard points when you top up your PAYG account or pay your monthly bill
Spending caps to help you budget
Inclusive roaming in 48 locations
Free incentives for families that have more than one number on the same account
iD Mobile mobile phone coverage
iD is powered by Three's network. As such, it provides coverage to 99.8% of the UK population. It also has some other worthwhile incentives including:
Data Cushions that provide customers with a free emergency allocation of 10GB
Option to cap usage to prevent bill shock
Inclusive roaming in 50 worldwide locations
GiffGaff mobile phone coverage
GiffGaff is a well known budget network that's beloved for its low prices and freedom from contracts. Because it's part of O2 it has 99% UK coverage across its 3G 4G and 5G network. Other incentives include:
Money off when you refer a friend
The option to change your allowance from one month to the next
Low prices and generous data allowances
Inclusive roaming in 37 worldwide locations
Talkmobile mobile phone coverage
Talkmobile is a budget virtual network that piggybacks off of Vodafone. While it is light on incentives, it offers 97% coverage, good prices and thoroughly respectable speeds.
Sky Mobile mobile phone coverage
Sky Mobile is powered by O2. As such, it offers 4G coverage to 98% of the UK population. Other unique incentives include:
The ability to upgrade your plan mid-contract
Unused data rolls over each month
You can change your SIM-only deal any time so you don't waste money on unused data
UK data allowances can be used in 36 EU countries at no extra cost
SMARTY mobile phone coverage
Finally, SMARTY piggybacks on Three's network, providing reliable coverage for over 99% of the UK population. Other benefits include:
One month rolling contracts for maximum flexibility
Unlimited texts and calls
Money off your bill if you have unused data at the end of the month
Which network offers the best mobile phone coverage overall?
At present, EE offers the best coverage for calls, 4G and 5G. As other MNOs roll out their 5G networks, however, the gap between the big 4 is rapidly narrowing.
Remember that your experience will always vary depending on where you live, work and spend most of your free time. To find out the best coverage for you, we recommend using telecoms watchdog Ofcom's mobile coverage checker. This can help you determine which MNO has the best network presence in your area.
Remember, this doesn't necessarily mean that you have to use an MNO. Indeed, you may get better prices using a MVNO that piggybacks on their network.
⭐️ Trusted by over 1 million clients ⭐️
Which is the most reliable mobile network?
While this is a perfectly reasonable question to ask, it's also a tricky one to answer. Everyone has a slightly different definition of reliable. Are you looking for the network with the broadest network coverage? Or simply a big name that gives you the peace of mind that comes with brand recognition? Or maybe you're looking for a network with a reputation for good customer service.
Let's see how the networks measure up.
Who are the biggest UK mobile networks?
The UK's biggest networks are the quartet of:
These are the UK's only Mobile Network Operators. However, it's important to remember that many of the smaller networks or Mobile Virtual Network Operators use the same physical infrastructure and network, meaning that they have network reach comparable to the "big 4".
Are there any disadvantages to using a smaller mobile phone network?
In terms of the actual network itself, you're only ever getting the quality of the network that a smaller MVNO is piggybacking on. So, for instance, a GiffGaff user will get the same network quality and coverage of an O2 customer. However, there are some potential caveats that you'll need to consider.
Chief among these is that you'll usually have a better choice of handsets if you go through one of the "big 4". Most of the MVNOs only offer new plans for your existing handset. You'll also need to consider whether you want to upgrade to 5G. Not all of the smaller providers can accommodate 5G just yet. You'll also need a newer phone to access the 5G network. Something that a contract with a smaller network will be less likely to facilitate.
You'll benefit the most from a smaller network if you already have a handset that you're happy with and just want lower bills and greater flexibility.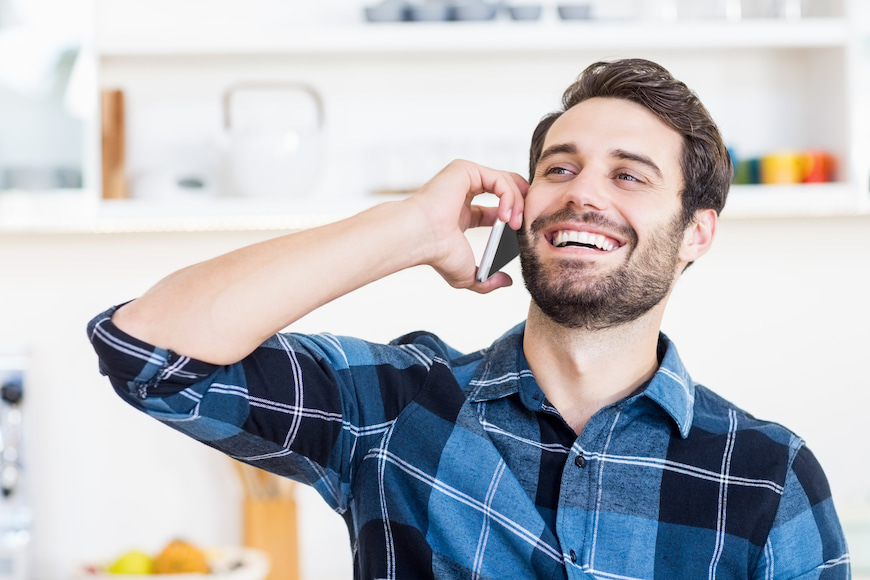 Which mobile network has the best customer service?
Networks of all shapes and sized have their success stories and their horror stories. And while the data from customer reviews is far too granular to summarise here, what we can do is look at the Trustpilot scores of the different networks we've looked at so far. These can provide a useful overview of customer sentiment. You can look at each network's individual Trustpilot page if you want more detail.
Take a look at the customer ratings for each network in the table below:

| Network Name | Trustpilot Score /5 | Number of Reviews |
| --- | --- | --- |
| EE | 2.0 | 6,656 |
| Three | 1.8 | 18,140 |
| O2 | 1.5 | 5,303 |
| Vodafone | 1.3 | 13,114 |
| BT Mobile | 2.0 | 133 |
| iD Mobile | 3.8 | 8,835 |
| Tesco Mobile | 1.9 | 1,475 |
| GiffGaff | 4.4 | 12,164 |
| TalkMobile | 2.4 | 1,263 |
| Sky Mobile | 2.5 | 19 |
| SMARTY | 4.2 | 18,595 |

As we can see, the "big 4" actually fare poorest in terms of customer ratings, while smaller MVNOs like GiffGaff, SMARTY and iD Mobile combine robust review numbers with high scores.
5G mobile network roll out
Ridiculous COVID-conspiracies notwithstanding, 5G is undoubtedly the future of mobile internet, capable of achieving speeds that eclipse even what's available with a full-fibre broadband connection.
However, the national 5G rollout is a marathon rather than a sprint. If you want to be at the forefront of the 5G revolution, you may want to know how you can get started.
Which mobile networks provide 5G?
5G is currently available across the UK, although it's currently mostly limited to cities and larger towns. Likewise, it's mostly the larger networks that provide 5G at the moment. EE, O2, Three and Vodafone all have 5G networks that are growing by the week.
A growing number of the MVNOs that use their networks have also begun to offer 5G including BT Mobile (EE), VOXI (Vodafone), GiffGaff (O2), Tesco Mobile (O2) and Sky Mobile (O2).
How do I get 5G?
In order to get 5G you will first need a network that provides it in your area. You can use Ofcom's mobile coverage checker or visit each network's website to find out. You will also need a handset that's capable of connecting to 5G, and a plan that includes a 5G connection.
Once you have all these, you'll be able to experience the fastest internet ever on the go, with speeds comparable to the best fibre broadband packages!
How to choose a 5G mobile provider?
In order to choose the right 5G mobile provider, it's a good idea to ask yourself the following questions:
Do they provide 5G in my area?
Will I be able to get the 5G-ready handset I want with them?
What speeds can they offer me through a 5G plan?
What kind of contract length will I be looking at on a 5G plan?
Will I be able to afford a 5G tariff on my budget?
If a mobile network can make you answer positively to all these questions, you're onto a winner.
4G network comparison
5G is certainly a game changer. However, the majority of us will be using 4G to get online while we're out and about for the foreseeable future.
So, which networks can offer customers the best 4G experience?
Let's take a look.
Who has the best 4G coverage?
In terms of percentage of the population, all of the "big 4" networks are very close. However, EE is in the lead, closely followed by Three. These networks offer 4G connections to over 99% of the population. However, O2 and Vodafone are no slouches either, with just under 99% and 97% coverage respectively.
If you want a 4G plan with the best possible coverage, your best bet is to use EE or an MVNO that piggybacks on their network like BT Mobile, Plusnet Mobile or Utility Warehouse.
Who has the best 4G data allowances?
All networks today have tariffs that offer generous data allowances, as well as deals that will allow you to roll your data over from one month to the next. If, however, you're looking for "all you can eat" data, the following networks feature plans with unlimited data, as well as unlimited calls and texts. Below we've cherry picked some of the best:
Three (12 month 5G SIM-only plan £16 per month)
iD Mobile (12 month 4G SIM-only plan £16 per month)
Vodafone (12 month 5G SIM-only plan £25 per month)
O2 (12 month 5G SIM-only plan £33 per month)
SMARTY (1 month 4G SIM-only plan £16 per month)
So… which is the best mobile network in the UK?
As we can see, there are a number of things you need to consider when choosing the best mobile network for your needs in the UK.
Let Broadband Plans help you choose the right network to get you connected by getting to know your needs and matching you to the perfect tariff.
Call us today on 0330 818 6395 to find out more!
Looking for a good deal for a new mobile?
More than 20 providers with their best offers. More than 20 models of phones available for special offers. Choose yours.
Compare mobile deals
⭐️ Broadband Plans rate on Trustpilot Ad is 4.1/5 ⭐️
FAQ
What is piggybacking?
Piggybacking is when a Mobile Virtual Network Operator uses another company's network to provide their own "virtual" network services. This applies to smaller networks like GiffGaff (O2) and SMARTY (Three) as well ubiquitous names like BT Mobile (EE) and Sky Mobile (O2).
Do I need a new phone to get 5G?
Yes. In order to get a 5G connection you will need a 5G-ready handset such as the Samsung Galaxy S21, Google Pixel 4a or iPhone 12.
How much faster is 5G than 4G?
Although maximum speeds vary by handset, network and tariff, 5G is capable of theoretical speeds of up to 20 Gbps. Up to 200 times faster than 4G. For most at present however, 5G networks will max out at speeds of around 500Mbps which is still 5 times faster than the best 4G performance.
What causes mobile signal dead zones?
Dead zones are areas where smartphones are unable to connect to a mobile network's signal. They are most commonly found in rural areas, although every city has its share of dead zones too. They are often caused by things like tunnels, hills, or tall buildings. Anything that provides a physical obstacle between the handset and phone network cell antenna. Distance from the nearest antenna can also cause signal loss which is why there are more dead zones in rural areas. 
Updated on 28 Oct, 2022