Compare Broadband Prices from the best Providers in the UK!
Not everyone has the same broadband needs. Compare some of the best
broadband deals available and find the perfect deal for you!
⭐️ Save over £200 on your yearly broadband bills ⭐️
When you start to compare broadband prices in the UK at the moment it can be very confusing. There are dozens of providers, each offering multiple deals with varying speeds, contract lengths and costs. All of which can make it very hard to find the best deal for you. Of course, if you want to compare broadband prices, then the cost of your monthly service is perhaps the biggest factor. But you need to be aware that it is not just about price, but also about value. For example, the cheapest monthly rate broadband service may not be suitable for your needs. Broadband services come in many different forms.
Last update: November 2022
For example, there is the older style ADSL connection which uses the phone line, the cable network offered by providers like Virgin, and new superfast fibre optic connections that offer very high speeds. If you live with a big family or other sharers, and you all stream high quality content at the same time, a cheap ADSL connection with 10Mbps is not going to cut it. You will need a super or ultrafast fibre connection with speeds of 50+ Mbps. As you can see, there is quite a bit that goes into
comparing broadband
deals. Luckily we'll provide an exhaustive overview around prices so you can have peace of mind that you've done your proper due diligence.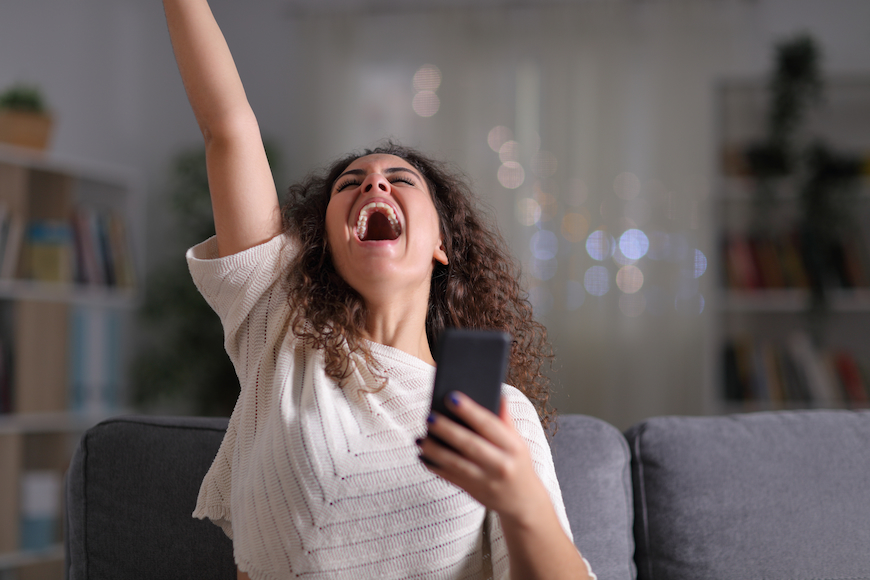 Of course, as you would expect, the faster your connection the more it is going to cost. It is also true that not all areas of the country are covered by certain networks. That means you may not yet be able to get a fibre connection. And if you live in a remote place, there may even be no connection at all. That means you will need to look into satellite broadband, which is reliable but also expensive. As you can see, if you want to compare broadband prices, you first need to establish what it is you want from your service; it's only when you know what kind of speeds, connection type, package and contract length you want that you can make an accurate and fair comparison on price. Until you do this, it will be like trying to compare a top of the range executive saloon with a budget hatchback. One will be much cheaper than the other but you won't get anywhere near the same driving experience.
How to Compare broadband prices
As we have outlined above, to accurately and fairly compare broadband prices in the UK, you need to try and break down what it is you want from your service. This means looking closely at a number of key factors that make up any broadband deal. These include:
Speed
Cost
Contract length
Hardware
Bundles
Offers
Availability
Below we will go into more detail about how you can delve deeper into these factors and work out which you should prioritise. We will also look at some of the different broadband deals available and provide information about how to find the most suitable deal for you.
How to compare broadband prices in my area
Not all broadband deals are available all over the country. Some networks aren't yet installed in specific areas. You need to check which ones you can access in order to get the most suitable service. If you see a deal for fast download speeds, and then find you can't get it because of your location, this can be frustrating.
Coverage tends to be best in towns and cities, as you might expect. However, this can vary a lot between different postcodes. The type of cables you have installed in your street and how far you live from your exchange are the two most important factors affecting what kind of connection you can get.
The fastest broadband speeds are available in areas with a full fibre or fibre-to-the-premises (FTTP) network. This means that cables run all the way to your door for a superfast connection. So, it's worth checking with your chosen provider if they offer these services where you live.
Compare broadband prices and speed
Without doubt two of the most important considerations in any broadband deal are the cost and the speed of connection.
When considering the cost, it is important that you don't just think about the monthly fees (although these are important). You also need to bear in mind any set up costs and consider the length of the contract. If you are tied in for too long then your switching options will be more limited.
Broadband speed is an important factor in determining how fast your connection will be and what you can do with your internet. The faster your connection, the better quality streaming will be and the more likely you will be able to play online games to a reasonable standard.
Compare broadband plans
Broadband connection services take the form of a plan. This will consist of a specific agreed speed, monthly cost and contract period. Plans can also come with added extras such as free gifts or special offers to entice new users.
It is also possible to get broadband plans that come as part of a bundle. That means that as well as your broadband connection, you can also get TV and even mobile phones, all on one contract. When comparing plans, it can be more difficult to work out the value of each specific element. However, in general, a broadband bundle plan tends to offer better value and greater convenience than getting all your services from different providers.
⭐️ Trusted by over 1 million clients ⭐️
What are the best broadband deals at the moment?
Deals are always changing and competition is very fierce in the world of ISPs. However, deals do still stand out. At the moment, Vodafone is currently offering one of the best broadband deals, in our opinion. Their Superfast 2 plan costs just £24 a month for speeds averaging 63Mb. Plus, you also get a £100 Amazon voucher.
There are some other great deals on the market right now. BT's Fibre 2 plan is another standout offer right now. You get speeds averaging 67Mb and also an impressive £90 Mastercard to help offset the costs. This package costs just £29.99 a month.
Of course, it all depends on what you are looking for from your broadband deal. You need to weigh up your options and decide whether you are choosing your deal on price, customer service, speed or a combination of all factors.
Here are some more of the best deals right now.
| Supplier | Length of contract | Average speeds | Line rental | Activation | Monthly fee |
| --- | --- | --- | --- | --- | --- |
| Vodafone | 24 months | 63Mbps | Included | Free | £21.95 |
| BT | 24 months | 67Mbps | No | Free | £31.99 |
| Virgin | 18 months | 108Mbps | Included | Free | £24 |
| Plusnet | 12 months | 10+Mbps | Included | Free | £18.50 |
Which broadband provider has the best reviews?
This can be a tricky question to answer as reviews are always changing. It's also true that different review sites can produce different results for providers, as they score them differently. However, there are a number of providers that frequently come out on top in customer review polls and industry surveys. Let's take a closer look at a few of them.
Zen Internet often has the highest number of total satisfied customers. Over 98% of Zen customers in one survey were satisfied with the customer support or reliability of the service, and over 90% were pleased with their speeds. They achieve a slightly lower score for value for money of 86%, but this is because they offer premium broadband services, so you get what you pay for. Every single one of the Zen customers in the survey said they would recommend Zen to a friend.
Plusnet often comes out top in reliability and value for money categories, scoring highly all round in Which? And Trustpilot reviews.
EE users are particularly satisfied with its high speeds and rate their connection as good value for money. After Zen Internet, it has the highest number of satisfied and very satisfied customers and achieves an impressive score of 85% for customers who would recommend it to a friend. It also does well in Ofcom's research, with an 88% score for overall satisfaction. They also get some of the best scores for complaints and complaint handling.
Most of the major suppliers do not fare well on review sites like Trustpilot, as the below table highlights:

| Supplier | Trustpilot Score |
| --- | --- |
| BT | 1.4 |
| Vodafone | 1.3 |
| Sky | 1.5 |
| Plusnet | 1.4 |
| Virgin | 2.0 |
| Talk Talk | 2.4 |
Which broadband plan is best?
It's hard to say which broadband plan is best as it depends on whether you are looking for cost, speed, reliability or customer service. However, it is possible to say what some of the main providers are most renowned for offering their customers. This might help to make it clear which provider is most suited to your needs.
Virgin broadband: best for super-fast speeds
Sky broadband: best for quad-play
BT broadband: best all-round provider
Vodafone: affordable pricing for fibre
Plusnet: often the cheapest provider for both fibre and ADSL
EE: most reliable provider
Of course, there are also lots of smaller providers that also offer great deals and customer service.
How can I find the best broadband deal for me?
There are several factors you need to consider when trying to get the best broadband deal for you. Once you get your priorities straight using the following, you can then try and source the best broadband service for you.
Speed – Fast speeds are important, especially if you want to stream content and play games
Usage – If you have a big household you may need an unlimited data allowance. The same goes if you download large files or stream in 4K. Most providers now offer this as standard
Customer service – Good customer service is important if you suffer from low speeds or service outages
Cost – Does the package offer good value for money? Don't forget to compare costs for installation and hardware, as well as set-up fees
Contract length – Contracts are typically for 12, 18 or 24 months. Always check the terms and avoid tying yourself into a longer deals, as this could make switching more difficult
Hardware – You may need a new router or fibre-optic cables installing
Perks – Some providers offer gifts and rewards to get you to choose their package, such as free tech, cashback, vouchers or access to services
Bundles – You can often save by combining your broadband with a TV and phone service
Availability – Check which speeds are available in your area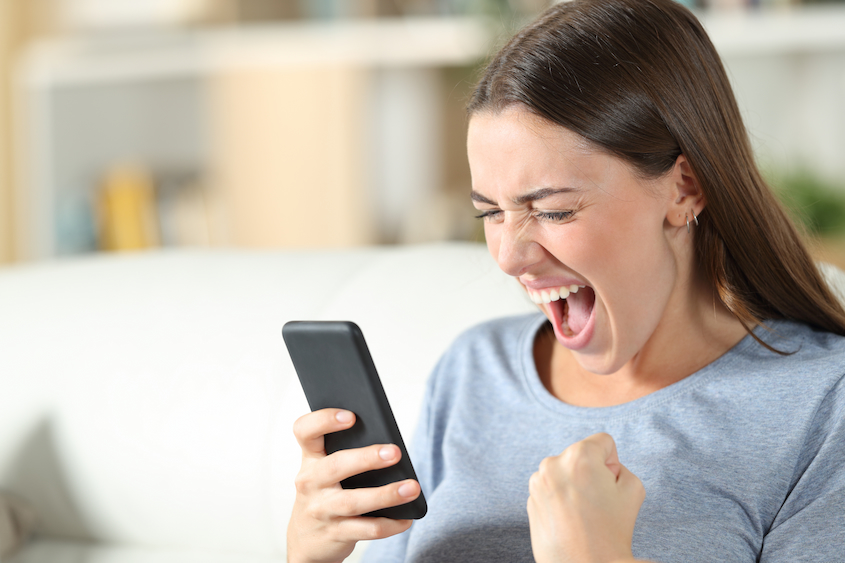 Who is the best broadband provider?
It is very hard to qualify the 'best' broadband provider. That's because this is quite a subjective thing. A deal that is perfect for you might not be the best deal for your next door neighbour. We all have different priorities and choose our services for different reasons. For example, you might want the cheapest deal you can get for a basic ADSL service, whereas your neighbour might want a faster connection or better customer service.
However, certain providers in the UK have proven consistently popular with broadband users. These include:
BT – The UK's oldest and biggest telecommunications provider. BT has a history that dates back over 160 years
Sky – Perhaps the best known TV provider in the UK, Sky also has a great selection of broadband and satellite TV options
Virgin Media – One of the few providers to offer broadband and TV services on its own dedicated high-speed network. This means they can offer some of the fastest speeds in the country
TalkTalk – Known for its range of well-priced packages that focus on value for money
Plusnet – Known for good value broadband products and good customer service
Vodafone – Better known as a mobile network operator, they also provides superfast and ultrafast fibre services
However, as well as these large organisations, there are dozens of smaller broadband providers each with their own focus and USP. If you would like help finding the right deal for you, you can get in touch with a member of our team on 0330 818 6395 .
Here are the best deals for some of the major suppliers

| Supplier | Length of contract | Average speeds | Line rental | Activation | Monthly fee |
| --- | --- | --- | --- | --- | --- |
| Vodafone | 24 months | 63Mbps | Included | Free | £21.95 |
| BT | 24 months | 67Mbps | No | Free | £31.99 |
| Virgin | 18 months | 108Mbps | Included | Free | £24 |
| Plusnet | 12 months | 10+Mbps | Included | Free | £18.50 |
| Talk Talk | 18 months | 145Mbps | Included | Free | £29.95 |
Which is the most reliable broadband?
Ofcom carries out a reliability survey in their annual Comparing Service Quality report. In the most recent 2020 publication, the provider EE comes out slightly on top in terms of reliability. An impressive 87% of customers are satisfied with the reliability of their connection. However, there isn't much difference between most of the top providers. TalkTalk is below average with only 75% of customers satisfied with the reliability of service.
Ofcom also ask customers if they have had a reason to complain, regardless of whether they actually submitted a complaint. 12% of broadband customers said yes in total. This ranged from 10% of BT customers up to 15% of EE broadband customers. As you can see, on this metric, EE were scored the lowest so it is fair to say that these kinds of reliability studies are not always accurate.
In addition, Ofcom's data only covers major broadband providers. This means smaller providers like Zen Internet, Hyperoptic and Direct Save Telecom do not qualify for official reliability figures. This means it can be difficult for customers to find out the reliability of potential ISPs. The best way to really find out is to see what real customers think on review sites like Trustpilot.
What's the worst internet provider?
According to a Which? Survey, Vodafone rates as one of the worst providers in the UK in terms of the number of complaints it gets per 100,000 customers. However, this is not always an accurate metric and it does score well in other areas.
What broadband speed do I need?
Broadband speeds depend on a number of factors. They are dependent on how strong your connection is, the speed of service you have paid for and also factors such as how many people are using your connection. The speed you require will depend on how you use the internet for and how many people in your household or building are using it at the same time.
The general rule is that the greater the speed, the faster you can download files and the better quality streaming content will be. Faster services mean you can do things quicker, with less lag time. However, you need to think about what kind of speed you need, because in general the faster a service is, the more you have to pay for it.
Broadband speeds are measured in Mbps, which means 'megabits per second'. This refers to the amount of data you can download or upload in a single second. The following speed breakdowns show you what you can expect from certain Mbps ranges.
10Mbps – suitable for light users
If there is only one or two of you using the connection or you only use the internet to browse the web, shop online or send emails, this is the basic speed that you will need. A standard ADSL broadband service should be adequate for this level of user.
30-60Mbps – suitable for bigger families
If you live in a household with three or four people using the internet, a fibre broadband speed of around 55Mbps will be enough to ensure no disruption to your service. However, if you are all going to be streaming content at the same time on different devices, you may require more. 
60-100Mbps – suitable for students, sharers and high streaming households
If there are more than four internet users in the household, and everyone tends to stream content all at once, speeds of over 60Mbps are best. These kinds of superfast broadband deals will cost a few extra pounds a month but will mean you can avoid the constant buffering and slow downloads.
100Mbps+ – suitable for serious gamers
These kinds of ultrafast speeds are ideal for serious online gamers or households where people are streaming in 4K. If you work from home and need to download lots of large files, or take conference calls then a connection of this speed is also recommended.
What are the best broadband prices in my area?
Currently, the cheapest broadband price available in the UK is offered by Plusnet. This will set you back just £18.50 a month for speeds averaging 10Mb. Plusnet are also offering £55 Mastercards, which effectively bring your costs down to £15.65 a month.
However, you should also remember that the cost of broadband depends on the type of service you require. Broadband is delivered to your home in different ways and each of these services has limitations or advantages that may make it more or less suitable for your needs. Each category of broadband also has a different price point. So, you should expect to pay more for superfast fibre than you would for an average ADSL connection.
What broadband packages are available?
Not all broadband packages are the same. The way that is delivered to your home depends on a number of factors, and has a big effect on the speed and quality of service you get. It also influences how much you will pay each month for a broadband connection. Below we have outlined the main types of broadband connection and the advantages and drawbacks of each.
 
ADSL
ADSL uses the same line as your landline phone, and is available to more than 99% of the UK. However, this type of broadband is slow and generally being phased out in favour of more efficient services. Most providers are suggesting ADSL customers upgrade to fibre broadband, and the UK Government has set targets for switching people to faster connections. However, for people who live in remote or rural areas, ADSL may still be the best or only option for now.
Cable broadband
Cable brodband is faster than ADSL and uses the same wiring as a cable TV package, with either fibre optic or coaxial cables. These can carry data faster than traditional copper wires, but are not available in all parts of the UK. Virgin Media is the main provider of cable broadband and they are also one of the only providers that offer broadband without line rental.  
Fibre broadband
Fibre offers speeds many times faster than ADSL, as well as a more stable performance. Fibre is becoming a popular choice for many internet users as it makes streaming content much easier and more reliable. Fibre is a good option for people who work from home or have multiple users in the same property
There are different types of fibre available offering a choice of superfast and ultrafast speeds.
Superfast broadband
Ofcom defines this as providing a minimum 30Mbps download speed. It uses fibre-optic technology and is to around 96% of homes in the UK.
Ultrafast broadband
Ultrafast is currently available to 59% of homes and offers speeds of between 300Mbps and 1Gbps. Availability is increasing as networks expand infrastructure. It may well be worth checking if it's now available to you.   
Mobile broadband (4G or 5G)
Mobile broadband allows you to connect at home or on the go. It's convenient and doesn't require a landline, just plug in a dongle or WiFi device and you are connected. However, it can be very expensive. 
Satellite broadband
Satellite is an option for people in remote areas where a good ADSL, cable or fibre broadband connection is not currently available.
How much is unlimited WiFi per month?
Monthly premiums for unlimited WiFi are likely to be between £18-£35 per month, although for some superfast services this can be more. The amount you pay will vary from provider to provider. It will also depend on the type of connection you have, as well as the speeds offered and any additional services you require.
What is the best unlimited broadband package?
The best unlimited broadband deal depends on your location in the UK and what kinds of connection you have available to you.
What is the cheapest unlimited broadband?
Onestream, TalkTalk, The Post Office and Plusnet are generally considered to be the cheapest providers of unlimited broadband.
Switching Broadband Providers Made Easy.
I. Find perfect price-data-benefits balance deal in our set of selected offers.
II. We will take care of all further steps!
Compare
⭐️ Broadband Plans rate on Trustpilot Ad is 4.1/5 ⭐️
FAQ
How do I compare broadband services?
Take into consideration factors such as speed, cost, contract length, customer service, availability and work out what is most important for you.
Which broadband provider has the best reviews?
Zen Internet gets very good reviews from customers. In one survey 98% were satisfied with the customer support and service.
Who offers the most reliable broadband?
EE is regarded as one of the most reliable ISPs with 87% of customers satisfied with the reliability of their service.
How much is unlimited WiFi per month?
Monthly premiums for unlimited WiFi are likely to be between £18-£35 per month. Some superfast services can cost more.
Updated on 30 Oct, 2022
Who are we?
Chérie
Content Specialist
Alex
Broadband Specialist & Copywriter