Broadband without a landline
Discover the best broadband and TV deals for your home
Save money by bundling your TV and broadband services. Compare the best broadband & TV deals available near you and start saving money today!
⭐️ Save over £200 on your yearly broadband bills ⭐️
When you have got broadband in the past, you will have noticed that it almost always came with a phone package or line rental as part of the deal. But these days, with more and more people using their mobile phones, a landline is no longer a necessity. So, why pay for line rental and why not just get broadband without a landline? In this article, we'll provide everything you need to know relating to broadband without a landline, including which suppliers offer this option, how you can get internet without a landline, and the best broadband without a landline deals so you can make the best decision in broadband provider!
Last update: November 2022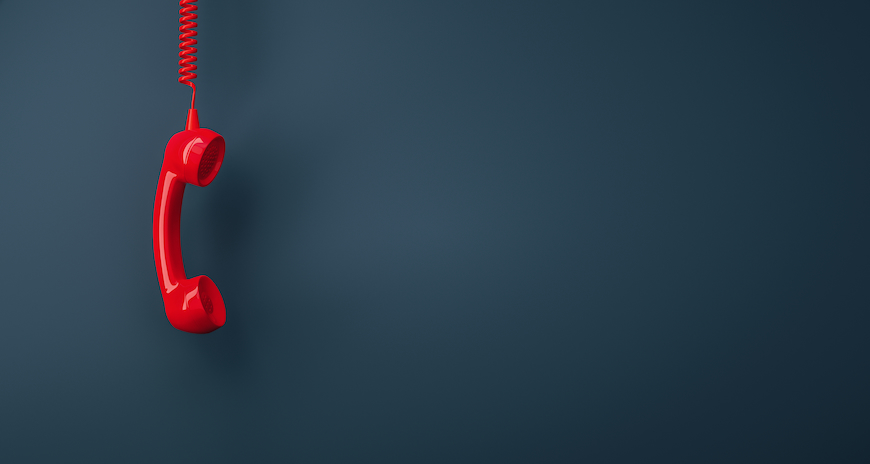 The decision to have broadband without a landline has all to do with the type of broadband connection you choose. The more traditional ADSL connection and most fibre connections still rely on the old copper phone network, meaning they enter your home down what used to be (or might still be) your phone line. But there are options out there if you would rather have broadband without a landline. Your access to these services might depend on where you live and your budget. Some rely on specific infrastructure being in place (such as cable), others can be more costly (such as satellite). Or it might be the case that your connection is limited due to poor signal, like for mobile broadband.
However, these services are all improving with new technology, especially the new 5G network that is being rolled out. So, broadband without a landline might be a legitimate option for your connection.
Can I have broadband without a landline?
Most standard broadband packages that you will find with the major and smaller providers offer broadband via the phone line. What this means is that it uses the old copper phone line network to bring the internet into your home. That means all ADSL and most fibre broadband packages also require you to rent this landline in order to get the data from the cabinet in your road or local area into your home.
This line network is owned and operated by Openreach, which is a division of BT. That's because back when BT was a state owned operator, they owned all the network for landlines in the UK. Now, in the days of private communications companies, most use this Openreach network to offer a supply. That doesn't mean that you rent the line directly from BT, as your chosen provider will make those arrangements.
However, not all types of internet use this landline connection. There are a number of main ways that broadband is provided in the UK, which include:
Each of these connections works in a slightly different way, but not all use the phone network. ADSL, which has been the most common form of broadband provision over the last decade, does rely on the phone line and requires line rental. Fibre to the cabinet internet uses fibre cable to transport broadband to the junction cabinet but from there uses the old phone network to connect to your home. However, some other types of fibre broadband, known as fibre to the property or FTTP, uses a fibre cable installed directly into your home. This does not require a landline.
Virgin's cable network is also distinct from the phone network and both satellite and 4G/5G signals are transmitted through the air rather than physical cables. So, while ADSL and FTTC connections are the most common and require a phone line rental, there are options to avoid this if you desire.
Is broadband without a landline cheaper?
You might think that if you can get a broadband deal that does not involve land line rental then you should be able to get a better deal. But that isn't necessarily the case. As the majority of broadband deals in the UK use the phone network, it means providers are often able to offer better rates.
Deals that do not include a landline often come with associated costs. For example, satellite internet requires the installation and rental of a dish on your property. Virgin and other cable broadband providers will need to install a cable into your property, as do FTTP providers. All of this costs money, which is often offset against your bill.
For 4G users, you will probably already know that while connections are good, they are also not always cheap, with many mobile packages costing more than domestic deals. The new 5G connection promises to offer super fast speeds and lower prices but this is still very new to the market.
How does broadband work without a landline?
The way broadband without a landline works depends on the system you choose. For example, cable provides more or less the same service as ADSL or fibre broadband but in a slightly different way. Most prominently, it does not use the copper phone line but in its place it uses a coaxial cable, offering faster broadband than the copper wire system. Speeds are equivalent to the fibre, around 60 Mbps.
Satellite broadband is received through a dish attached to your property in a place where it can receive a good signal. It works in the same way as satellite TV, although it is also able to upload data as well as receiving it. Satellite broadband can work almost anywhere in the world, even in very remote locations, making it a great choice for some areas with no landline or cable availability.
Basically, broadband without a landline needs some kind of direct connections, either through a physical cable or a satellite link to a suitable receiver.
What's the difference between line rental, phone line, and phone packages?
Line rental is a charge for the maintenance of the phone line that connects your home with broadband. If you're using the line for any service, either phone or internet, your supplier will charge you for this upkeep. Essentially, you are paying to rent the use of the line, no matter what purposes you use it for. So, even if you don't have a landline phone or phone deal, you may still have to pay line rental for the service.
A phone package is a bundle service that includes a landline contract as well as broadband services.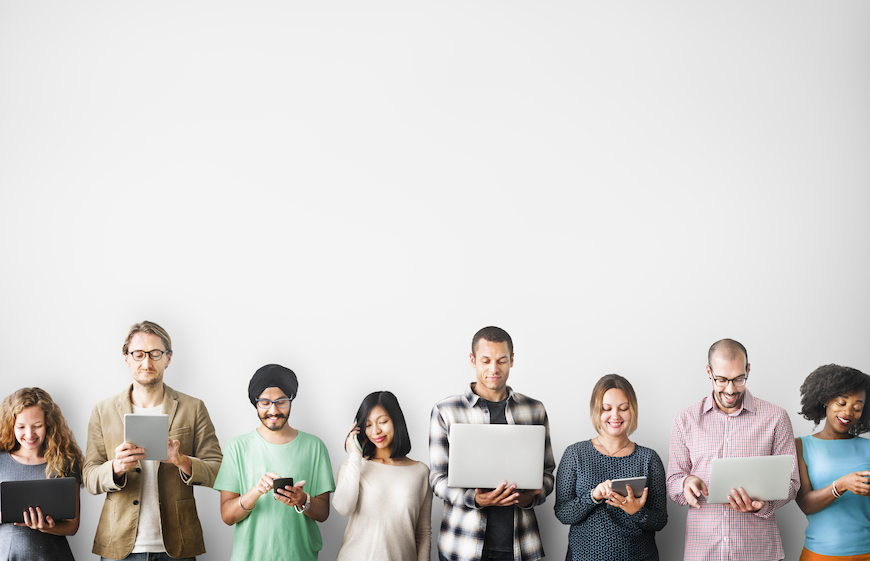 Who offers broadband only packages without a landline?
Virgin Media are the main broadband providers who don't require a landline, offering broadband, TV, phone and mobile packages. It is possible to bundle all of your digital services together.
There are also satellite internet providers such as:
Freedomsat
KONNECT
PSC
Satellite Internet
Starlink
Below is a table of some of the best no landline broadband deals available in the UK:

| Provider | Average speed | Contract | Set up fee | Monthly price |
| --- | --- | --- | --- | --- |
| Virgin | 108Mbps | 12 months | £0 | £25 |
| Spectrum | 29Mbps | 24 months | £49.99 | £56.99 |
| Freedomsat | 15Mbps | 12 months | Ask for details | £25 |
| KONNECT | 30Mbps | 12 months | £49.99 | £29.99 |
| Starlink | 50 – 150Mbps | 12 months | £493 | £89.99 |
Can I get no landline broadband with providers such as Sky, EE and TalkTalk?
There are plenty of mainstream providers who offer broadband packages without a phone deal. You will still require to use the landline but this will be built into the cost of your broadband package. These include providers like BT, EE and TalkTalk.
How much does landline cost per month?
The price of line rental varies depending which broadband provider you choose. However, you can usually expect to pay somewhere between £12 and £20 a month for the service.
What is the cheapest landline phone company?
Prices vary over time but the cheapest landline deals generally come in around £12 a month from suppliers such as BT.
⭐️ Trusted by over 1 million clients ⭐️
How can I get Internet without a landline?
If you don't want to use the phone network for your broadband then there are a number of other options detailed below.
Cable
Cable internet offers the same kind of service as you would get from ADSL or fibre broadband but it is delivered to your home in a slightly different way. It does not use the copper landline but a coaxial cable which will need to be installed into your home from the network. You may find that this is not possible depending on where you live in the country. Cable offers speeds equivalent to fibre, around 60 Mbps.
Mobile broadband
Mobile broadband uses internet-enabled devices such as portable modems, USB wireless modems, mobile phones, laptops, or tablets. Connections are delivered via the mobile phone network. For example, your smartphone that harnesses the 4G can be used to provide mobile broadband.
Satellite broadband
Satellite broadband is received through a dish placed where it can receive a good signal, in the same way as satellite TV works. The major benefit is that satellite broadband can work even in very remote locations, making it a great choice for areas with no landline or cable availability.
Fibre-to-the-property
This is when the fibre broadband cable doesn't stop at the cabinet in your local area but is connected directly to your home. This is more common in modern properties than older ones
Can I use 4G or 5G mobile broadband instead of home broadband?
Yes, you can, if you have a good enough signal. However, you need to remember that your mobile plan may be limited and unlimited packages can be quite expensive.
Best broadband without landline deals
Virgin offer cable deals starting at around £28 a month. Costs for satellite broadband vary between around £20 per month up to £100 or more. The actual costs depend on the amount of data you want so you will have to compare broadband packages.
Mobile broadband packages can cost as little as £10 a month, but these are often limited to a few GB of data at this price point. An unlimited data package will cost around £25 to £30 a month or more.
Is there future plans to upgrade the UK phone network?
There are no major overhauls planned for the copper landline network but mobile services are set to be improved in coming years as the 5G roll out continues.
Can I get TV without a telephone line?
Yes, you can still get TV packages that use dishes rather than coming in through your broadband packages. However, suppliers like Sky do offer some services through your broadband connection which you may not be able to use if you do not have a landline.
Discover best Broadband & TV bundle deals
Find offers that fulfills your needs. And choose the best one!
Compare bundle deals
⭐️ Broadband Plans rate on Trustpilot Ad is 4.1/5 ⭐️
FAQ
Can I install broadband without a landline?
Yes it is possible. However, Virgin Media is the only major cabled broadband provider within the UK to provider broadband without a phone line.
Can I cancel my landline and still have internet?
Technically, yes you can. However, it will depend on what kind of broadband you have, as well as the provider you're in a contract with.
Can I get TV without a telephone line?
Yes.BT and Virgin Media offer TV and broadband bundles without a phone line. You also can just stream your tv, however most broadband services require a landline.
Why can't I see line rental costs in the comparison table?
The line rental costs are included in the total price that you will see for broadband packages.
Updated on 14 Oct, 2022