Now Broadband Deals & Packages in 2022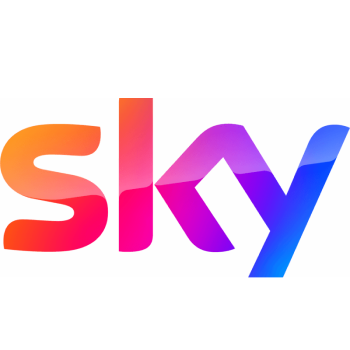 Save money with Sky Broadband & TV
Save money and switch to Sky for your broadband and TV! With award-winning TV services that are unbelievable for unlimited streaming and guaranteed broadband speed or money back
⭐️ Save over £200 on your yearly broadband and TV bills ⭐️
Many consumers have heard of Now TV. But did you know that Now has recently started providing broadband services? With broadband prices starting at just £18 per month, including line rental, they're a good choice for the budget-conscious. Plus, they have a good array of broadband, TV and phone packages that should be suitable for the needs of most householders. But are Now Broadband any good? Or would you be better served by a larger ISP?
Last update: November 2022
We'll look at Now Broadband's deals, packages, prices and speeds to see how they compare with the rest of the market. We'll also take a look at what their customers are saying about them to see if they can give you the service and support you deserve.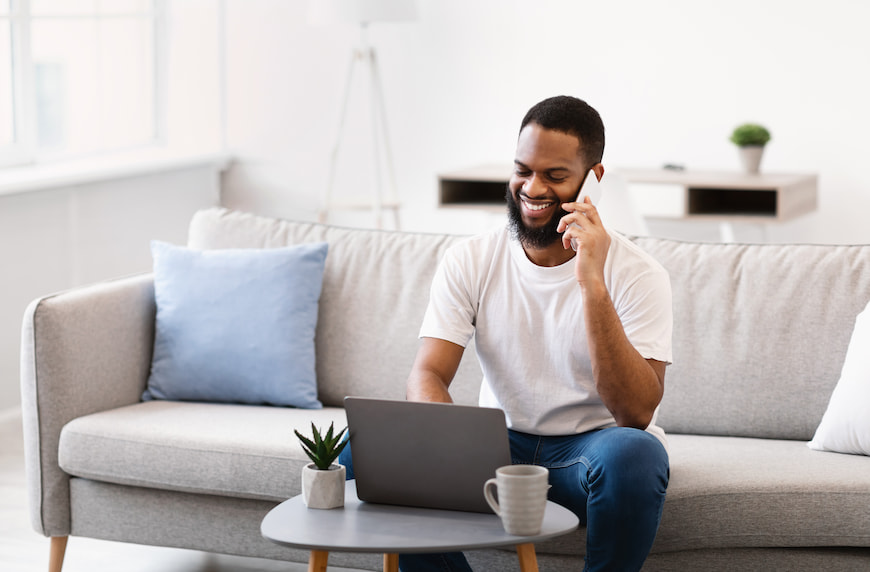 | Founded | 2012 |
| --- | --- |
| Client Email | Email via website |
| Client Number | 03303 323 050 |
| Log in | Log into your Now Broadband account here |
| Number of clients | 1,600,000 approx. |
| Postal Address | NOW TV Customer Care, The Hub, 1st Floor, Grant Way, Isleworth, TW7 5QD |
Now Broadband & TV: Packages and Deals
Since 2012, Now has sought to deliver entertainment to UK consumers with flexibility and a freedom from prohibitive contracts. This is certainly true of its Now TV deals, and while it's not quite true of their broadband, contracts are lighter than most with a maximum of 12 months.
Let's take a look at their broadband-only deals:
Now Broadband-only deals
If you already rely on streaming services like Netflix and Amazon Prime for your entertainment, and exclusively make calls with your mobile, you'll probably benefit the most from a broadband-only deal. Fortunately, Now has several…
Now Brilliant Broadband
Now Brilliant Broadband is its entry-level ADSL broadband deal for households that don't want (or are unable to get) a fibre connection.
For £18 per month (including line-rental) you get:
Average download speeds of 11Mbps
Average upload speeds of 1Mbps
Inclusive calls
Flexible monthly contract
Unlimited usage
There is a £5 setup cost, but this just covers the postage for your router. There's no need for an engineer to set this up. Your router just plugs into your phone socket and data is communicated through the copper cables of your phone line.
Now Broadband Fab Fibre
This Now's entry-level fibre package that delivers Fibre To The Cabinet (FTTC). This is a shared connection with other households in your area. So you may not consistently get the advertised speeds during peak hours.
This should be adequate for households who want to video chat, stream in HD and light online gaming.
For £22.99 per month (including line rental) you get:
Average download speeds of 36Mbps
Average upload speeds of 10Mbps
Inclusive calls
Unlimited usage
12 month contract
A £5 upfront cost also applies to cover postage of your router.
Now Broadband Super Fibre
For a small extra monthly fee you can upgrade your fibre connection to Super Fibre. This is also a FTTC connection but provides faster download and upload speeds. It's a good option for households that want to stream in 4K UHD, stream on multiple devices or play lots of online games.
For £25 per month (including line rental) you get:
Average download speeds of 63Mbps
Average upload speeds of 19Mbps
Inclusive calls
Unlimited usage
12 month contract
Double the speed for just £2 per month? For us, it's a no-brainer!
Again, this includes a £5 upfront charge to cover the cost of your router.
Now TV bundles
Before they got into the broadband game, we knew Now for their flexible TV packages. So, does the brand combine its TV offerings with its broadband deals? Well… yes and no,
In order to provide greater flexibility and customisability, customers add TV packages to their broadband deals to make their own bundles. Let's see what you can add to your broadband-only package without a contract…

Looking for a better broadband deal?
Save up to £200 by letting us compare all the available deals for you!
Now Entertainment
For £9.99 per month you get 19 TV channels that you can watch live or on-demand, including:
Sky One
Sky Atlantic
Sky Witness
Sky Comedy
Sky Documentaries
Sky Nature
Sky History
Sky Crime
Sky Arts
GOLD
Comedy Central
SYFY
FOX
Discovery
MTV
Challenge
Pick
National Geographic
VICE
Now Cinema
Add on £11.99 per month and you'll get access to a plethora of movie channels with a new films premier every week.
You can watch these live or on-demand. Channels include:
Sky Cinema Premiere
Sky Cinema Hits
Sky Cinema Action
Sky Cinema Animation
Sky Cinema Family
Sky Cinema Comedy
Sky Cinema Sci Fi Horror
Sky Cinema Thriller
Sky Cinema Greats
Sky Cinema Drama
Now Sport
An extra £9.99 per month will get you all the sporting action you could ever need from Sky's sports channels, including:
Sky Sports Main Event
Sky Sports Premier League
Sky Sports Football
Sky Sports Cricket
Sky Sports Golf
Sky Sports F1
Sky Sports Action
Sky Sports Arena
Sky Sports Racing
Sky Sports Mix
Sky Sports News
Add-ons
For an extra £3 per month you can get NowTV Boost which upgrades your viewing to 1080p Full HD and 5.1 surround sound if you have a setup that supports it. You can also pay £3.99 extra per month to unlock 6 kids' channels. For an extra £4.99 per month you can get Hayu, a reality TV package with more content than you'll ever have time to watch.
Now Broadband Phone: Packages and Deals
For the first 12 months of your Now Broadband subscription, you get access to unlimited anytime calls to UK landlines and mobiles. You can also keep your existing phone number. Just let Now Broadband know that you would like to keep this number when you subscribe. This puts Now at a real cost advantage to BT which charges 20p per minute for calls to UK landline and mobile numbers.
What hardware do you get with Now Broadband?
New customers get a Hub Two router which is pretty much identical to Sky's Q Hub. It has dual-band Wi Fi, as well as 5 internal antennae. This isn't as many as BT or Virgin's routers, but should still be perfectly adequate for most homes. For best results, connect your Hub Two to the master phone socket as this will have the strongest connection. The Hub Two has two Gigabit ethernet ports for cabled connections.
If you subscribe to NowTV, you can watch all of its channels via Now's smart TV app. However, if you don't have a smart TV, you can request a Now TV stick which plugs into your TV's HDMI port. You can control this directly via its own remote control.
Now Broadband Reviews: What are their customers saying about them?
As we can see, Now Broadband has some flexible broadband bundles at reasonable prices. And their contracts are shorter than many other good fibre broadband providers. But do they offer the kind of customer service that makes you want to stay with them after your contract has expired?
The best way to find out is by saying what their customers are saying about them online. To get an overview of customer sentiment, as well as some useful qualitative data from customer reviews, we recommend taking a look at Now's Trustpilot Page. Please note that this page encompasses all of Now's services, including TV as well as broadband. However, you can filter by keywords such as "broadband" to see how customers rate this service.
At the time of writing, Now has an aggregate customer score of 1.6 out of 5 which makes them a "bad" provider by Trustpilot's metrics. The page has 9,620 customer reviews. Of these:
2353 (24%) were "Excellent"
1777 (18%) were "Great"
1,299 (14%) were "Average"
798 (8%) were "Poor"
3,393 (35%) were "Bad"
What's good about Now Broadband?
Positive reviews for Now Broadband focused on the provider's flexibility, especially with TV packages. Other reviewers compare Now Broadband providers favourably to their former providers, calling it "much cheaper, much faster and more reliable". Customers also praised the speed at which their router arrived and how easy it was to set up. Customer service was reviewed positively in places, with decisive resolution and replacement equipment sent out quickly at no extra cost where needed.
What's bad about Now Broadband?
Common complaints about Now Broadband include sporadic speeds and performance, with connections dropping out at inconvenient times. Some customers also cite billing issues and a lack of clarity in bills. Some reviewers also mention that they were still charged after their contracts had been cancelled.
A number of reviewers also cite frustration at difficulties getting in touch with a customer service team member over the phone, and that much of the customer service is run through the brand's website, making it hard to get in touch with a human being.
Although reviewers generally mention fair pricing, even positive reviews note that prices went up "quite a lot" after contract renewal.
How to contact Now Broadband
Cheap broadband is great. But it can be little compensation when you're frustrated by a lack of customer service. Just how easy is it to contact Now Broadband? Let's take a look…
How to contact Now Broadband customer service and support
The fastest way to get in touch with the customer service team at Now is via Live Chat. However, in order to get to this, you have to navigate a couple of menus that may be frustrating for some users. It is not possible to email the customer service team directly. You can, however, get in touch over the phone by calling 03303 323 050.
Now Broadband vs the rest of the market
By now, you hopefully have a pretty good idea of what Now Broadband has to offer, and how it is perceived by its customers. But how does it compare with other providers? Let's see how Now Broadband stacks up against its contemporaries in the ways that matter the most to you.
How do Now Broadband prices compare with other broadband providers?
At £18 per month, Now Broadband's cheapest broadband offering is cheaper than those offered by BT (£24.99 per month), Sky (£25 per month), TalkTalk (£22 per month) and Virgin Media (£26 per month).
Even its Super Fibre package is as cheap as or cheaper than its closest competitors. At £25 per month it's about the same as TalkTalk's Fibre 65, and cheaper than Sky Broadband Superfast (£26 per month) and BT Fibre 2 (£29.99 per month).
⭐️ Trusted by over 1 million clients ⭐️
How fast is Now Broadband?
Now Broadband uses the same network as its parent company Sky, and as such it offers the same speeds. Fortunately, this means that the speeds advertised are usually very similar to the speeds that most customers will get. Performance data from Ofcom is detailed in the table below:

| Provider | Advertised average speed | Over 24hrs | Peak time (8-10pm weekdays) |
| --- | --- | --- | --- |
| | 11Mb | 9.4Mb to 12.1Mb | 9.2Mb to 11.9Mb |
| | 11Mb | 7.1Mb to 9.7Mb | 7.0Mb to 9.6Mb |
| | 10Mb | 8.5Mb to 11.5Mb | 8.4Mb to 11.3Mb |
| | 10Mb | 7.5Mb to 10.6Mb | 7.4Mb to 10.4Mb |
| | 59Mb | 47.4Mb to 57.9Mb | 46.8Mb to 57.2Mb |
| | 66Mb | 55.1Mb to 62.4Mb | 54.4Mb to 61.7Mb |
| | 67Mb | 55.7Mb to 59.8Mb | 55.1Mb to 59.2Mb |
| | 67Mb | 59.7Mb to 64.2Mb | 58.8Mb to 63.3Mb |
| | 67Mb | 54.0Mb to 62.4Mb | 53.1Mb to 61.3Mb |
What is Now Broadband's cheapest bundle?
You can see Now Broadband's bundles compared in the table below. So you can decide which is the best fit for your needs and budget:

| Package Name | Cost |
| --- | --- |
| Brilliant Broadband | £18 per month |
| Fab Fibre | £22.99 per month |
| Super Fibre | £25 per month |
| Now Entertainment | + £9.99 to any broadband deal |
| Now Cinema | + £11.99 to any broadband deal |
| Now Sport | + £9.99 to any broadband deal |
Can I get Now Broadband in my area?
Because Now Broadband is backed by Sky, there's an excellent chance that you can get a Now Broadband package to suit your needs, wherever you are. But don't make the switch without calling the Broadband Plans team first! We can ensure that you get the very best broadband deal for your needs, usage and budget. We'll even manage your switch to bring you better broadband, faster!
Want to know more?
Give us a call today on 0330 818 6395 !
Getting broadband from Sky is easy!
Want to know more details about the best broadband deals from Sky?
Check out our list of selected offers.
Get Sky now
⭐️ Broadband Plans rate on Trustpilot Ad is 4.1/5 ⭐️
FAQ
What is my Now Broadband cancellation fee?
If you want to leave your Now Broadband plan, you will have to pay an early cancellation fee if you are still within your contract. How much you pay depends on how many months of your contract left remaining, and the type of package you have. Cancellation fees are:
* Super Fibre £11.81 per month remaining
* Fab Fibre £10.33 per month remaining
Brilliant Broadband is on a monthly rolling contract.
When does my Now Broadband contract end?
If you have Brilliant Broadband, your contract expires at the end of every month. However, all Now's Fibre packages have a 12 month contract.
Does Now provide emails?
No. You cannot get an email address with Now Broadband. 
Does Now provide ultrafast broadband?
Unfortunately, Now does not yet provide ultrafast broadband, as this requires a direct Fibre To The Premises (FTTP) connection. However, they may provide this in the future. 
Can I get Now Broadband without line rental?
Unfortunately, Now Broadband only offers FTTC and ADSL connections, you will need a line rental, even if you don't use your landline phone. The only way to get fibre broadband without renting a line from Openreach is with a direct Fibre to the Premises (FTTP) connection, which Now does not yet offer.
Updated on 14 Oct, 2022