Fibre Broadband: Everything you need to know about it & The best deals
Discover the best Fibre Broadband and TV deals for your home
Save money by bundling your TV and fibre broadband services. Compare the best broadband & TV deals available near you and start saving money today!
⭐️ Save over £200 on your yearly broadband bills ⭐️
Fibre broadband is available to around 96% of UK households. It can help you to get a faster, more reliable broadband connection. Something that many of us are looking for when we're working from home and turning to the internet for our entertainment. Fibre broadband can deliver speeds of up to 1 Gbps. A far cry from the limitations of ADSL broadband which tops out at around 10 Mbps.
Last update: November 2022
But what exactly is fibre broadband? Is it available in your area? How does it compare to other types of broadband? And why is there such huge variation in costs and speeds between different providers and deals? Fibre broadband is clearly the future of our online connectivity in the UK, with copper ADSL lines being phased out by 2025. But can you get the best deal for your money with fibre broadband in 2021? Here, we'll explain everything you need to know about fibre broadband.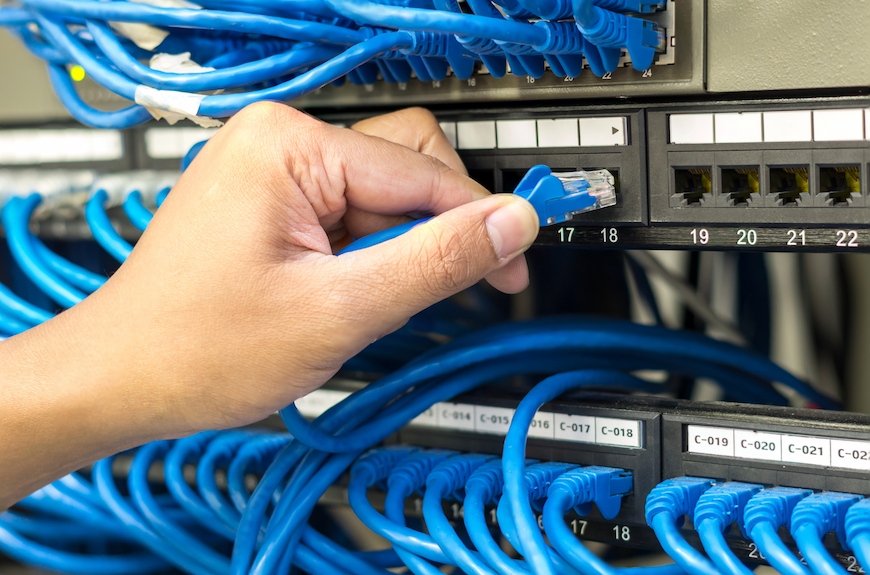 What is Fibre Broadband?
Fibre broadband is a special type of broadband that uses fibre optic cables instead of the copper wiring that makes up our phone lines and facilitates ADSL connections. Signals are able to travel much faster through an optic fibre cable compared to copper cables. This means that fibre connections are capable of achieving up to 1,000 times the bandwidth of copper connections.
However, not all fibre broadband connections are created equal. There are different types of fibre broadband connections, and the one you choose will determine both the cost and performance of your fibre broadband deal.
How does fibre broadband work?
As we can see, fibre broadband by far outperforms traditional ADSL broadband that relies on copper cables. But how does it work?
The cables that deliver fibre broadband consist of fibre optic tubes, each of which is about as thick as a human hair. These transfer data by sending flashes of light through the tubes. These bounce off the inner walls of the cable. Equipment at the receiving end then interprets the flashes as data. This technology enables the data to travel at literally the speed of light.
How Fast is Fibre Broadband?
Fibre optic cables are designed to transmit data at close to the speed of light. This means that it is capable of speed ranges that far eclipse those of copper connections. You can see the kinds of speeds that can be obtained by fibre broadband in the table below:
⚡Fibre Broadband Speeds⚡
ADSL 🌐
Fibre To The Cabinet 🍀
Fibre To The Premises 💸
10-11 Mbps download
1 Mbps upload
30-80 Mbps download
10-20 Mbps upload
100 Mbps-1 Gbps download
Symmetrical upload
How to Install Fibre Broadband?
To install the Fiber Broadband, you will need the cables of your Provider to get to your house. To do that, the engineer of your broadband provider will need either to change the cables of the previous provider or to install the whole construction: set the outside cable box, place the router inside of the house, and connect them (drill a small hole in the wall to bring the cables in).
Fibre Broadband is popular, thus most of the providers have the installation process standardized and automatized, so it will not take much time.
Here is, for example, a video from Openreach explaining how they run the Fibre Broadband installation:
What are FTTC and FTTP Broadband?
These are two types of fibre broadband. Although fibre broadband is available to 96% of households, not all types of broadband are available throughout the country. However, as the UK's fibre infrastructure grows, the chances are getting better and better that you can get a fast and reliable fibre broadband connection.
Let's look at the different types of fibre broadband.
Fibre to the Cabinet (FTTC)
Fibre to the Cabinet (FTTC) uses a combination of fibre and copper cables to get your household online. This is the most commonly available form of fibre broadband, but it's not without its caveats.
The speeds and reliability that you experience will be based on your proximity to the cabinet / exchange, and how many others share your connection. Indeed, if fibre broadband is extremely popular in your area, you may find that there isn't space for you in the cabinet. FTTC broadband is theoretically capable of download speeds up to 200Mbps. This should be more than fast enough for most households.
Getting FTTC broadband means that you will still require a phone line, whether you use it or not.
Fibre to the Premises (FTTP)
Fibre to the Premises (FTTP) is the fastest form of broadband available. This gets a direct fibre connection to your home, ensuring much faster speeds and the most reliable connection possible. Unlike a FTTC connection, you won't have to worry about reduced performance during peak times as you won't share a connection with others in the cabinet.
FTTP broadband is capable of ultrafast speeds of up to 1Gbps. However, it is not available in all areas or from all suppliers. Only around 14% of households can currently get FTTP.
What is Full-Fibre?

"Full-fibre" is another name for Fibre To The Premises. It means that you're able to get a direct fibre connection to your property, without any cabinets or exchanges.
---
Can I get fibre broadband where I live?
Fibre broadband is available to 96% of UK households… at least in theory! However, you may find that if you live in an area where FTTC broadband is very popular, you may find that there isn't enough space in the cabinet to accommodate you. The good news is that as Openreach slowly phases out ADSL cabling, fibre is getting rolled out with renewed vigour in 2021. Meaning that no matter where you live, there's a better chance than ever that you'll be able to get!
To know for sure if you can get Fiber Broadband or not, you can try your address in Fibre Broadband Checkers.
Where can I find a Fibre Broadband Checker?
There are lots of tools available to help you check the availability of fibre broadband in your area. We recommend using a tool provided by the communications watchdog Ofcom. You can check out this Fiber Broadband Checker here. Just input your postcode and it will show you which options are available in your area.
Why can't I get fibre broadband?

While fibre broadband is available in most of the country, there are some barriers that may prevent you from getting a fibre connection in your home.
These include:
Living in an older property that cannot support the cabling needed for fibre broadband
Living in a remote/rural area that has no fibre optic cabling
Living too far away from the nearest cabinet
There being no room in the nearest cabinet to accommodate your connection because fibre broadband is very popular in your area
The landscape around your home prohibits the installation of fibre optic cabling
---
How to get Fibre Broadband?
To get Fibre Broadband, you need to find a broadband provider with a perfect Fibre Broadband deal for you, apply for the deal and either install the new broadband or switch from the deal that you currently have.
No matter where you live, there's a high chance that you can get a good fibre broadband deal. While you may have to settle for FTTC, this can still offer speeds that far eclipse what you can get from a standard ADSL connection.
You can count on the Broadband Plans team to find the perfect fibre broadband deal for your household's needs and budget, and make your switch process easier than ever.
Who offers fibre optic broadband in UK?
Most Internet Service Providers (ISPs) today offer fibre broadband. Some, like Hyperoptic and People's Fibre, exclusively offer FTTP and therefore may not be available in your area. You can, however, register your interest at either supplier's website and they will update you as soon as they move into the area.
A wide range of ISPs currently offer FTTC, including: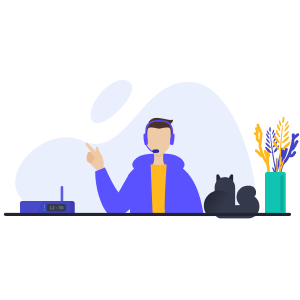 Sky
EE
Ask4
BT
Kcom
Plusnet
Shell Energy
TalkTalk
Virgin Media
Vodafone
Now
Zen
How much does Fibre optic Broadband cost?
The average broadband bill in the Uk is around £30. However, it's possible to get fibre broadband for less than this. Virgin Media, for instance, offers Ultrafast fibre broadband capable of over 100Mbps for £24 per month.
The best available broadband for you depends on your location, needs and budget. Which is why we're here t help you.
⭐ Can I get fibre without a phone line rental?
Most fibre broadband deals include phone line rental
. This is because they are FTTC deals. You need to rent a phone line for FTTC, even if you have no intention of using a landline telephone. You can only get
fibre without phone line
rental if you get FTTP.
⭐️ Trusted by over 1 million clients ⭐️
---
What are the Best Fibre Broadband Deals?
With more ISPs and fibre broadband deals choices than ever, it's easy to be bamboozled by the sheer choice available. Plus, it's not always easy to tell what sort of speed you need for your typical usage.
Of course, we're here to talk you through all the deals available and help you make an informed choice. In terms of speed, you'll find that:
✨Fibre Broadband Speeds✨

| | | | |
| --- | --- | --- | --- |
| 10 Mbps 🦅 | 25 Mbps 🛫 | 50 Mbps 🚀 | 100 Mbps 🛸 |
| is enough for streaming in HD, occasional video conferencing and web browsing | is usually adequate for seamless online gaming | is enough to stream and livestream in 4K UHD | is usually enough for 4K streaming from multiple devices around the home/td> |
What are the best fibre broadband deals in the UK?
Again, the "best" deal for you is a very personal choice. However, we can help you to find the best fibre deals from the most reliable ISPs. In the tables below, we'll break down some of the best value superfast and ultrafast fibre deals. So you can get the performance you need at a price that suits your budget.
Cheapest superfast fibre broadband deals
✨Superfast✨

| Broadband Provider | Monthly Subscription Charge |
| --- | --- |
| NOW | £18.00 |
| One Stream | £18.95 |
| Schell | £18.99 |
| Three | £20.00 |
| Vodafone | £22.00 |
| POP Telecom | £22.99 |
| Origin Broadband | £23.99 |
| Plusnet | £23.99 |
Cheapest ultrafast broadband deals
✨Ultrafast✨

| Broadband Provider | Monthly Subscription Charge |
| --- | --- |
| Vodafone | £25.00 |
| Plusnet | £30.99 |
| Hyperoptic | £31.00 |
| Sky | £27.00 |
| Virgin Media | £34.00 |
| BT | £35.99 |
| TalkTalk | £36.00 |
| EE | £42.00 |
What's the difference between superfast, ultrafast and gigabit broadband?
As fibre broadband, particularly FTTP, becomes more widely available, we're seeing the boundaries pushed in terms of the speeds that can be achieved. This, in turn has given rise to superfast, ultrafast and even gigabit broadband deals. But are these distinctions just marketing speak, or do they have meaningful implications for your broadband connection?
The distinction here is the speeds of which the different connections are capable:
⚡Fibre Speeds⚡

Superfast

fibre broadband's average download speeds are between 35-67 Mbps. The upper limit is 300 Mbps.

Ultrafast

is any connection with speeds over 300 Mbps.

Gigabit

broadband is capable of speeds of up to 1 Gbps. Only FTTP connections achieve this.
What are the alternatives to Fibre Broadband?
Fibre broadband is fast-becoming the UK's favourite way to connect to the internet. However, there are other options if fibre is not available in your area.
ADSL broadband, which uses your existing phone line, is available to most households across the UK. Some suppliers like Virgin Media offer connections to their own network via coaxial cable. This is capable of speeds that are comparable to fibre.
If you live in a rural area with no cabling infrastructure, you may want to consider a mobile broadband or a satellite broadband connection. This uses the same 3G/4G network as your smartphone. This is an affordable option for many, however, it often comes with restrictive download limits.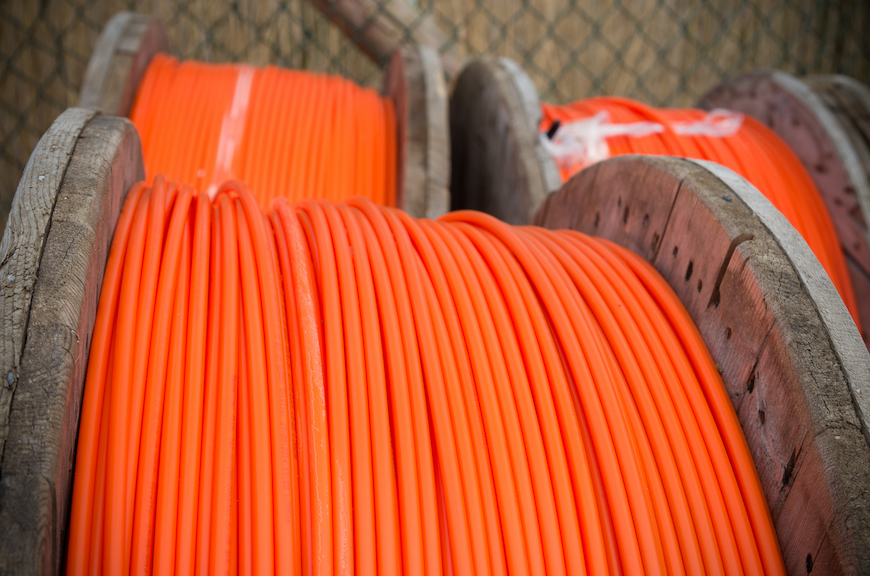 Let Broadband Plans find the perfect fibre broadband deal for your household!
We understand how mind-boggling it can be to choose the right broadband deal for your needs and budget. That's why the Broadband Plans team are here to take care of the hard work for you. We'll take the time to get to know your needs before recommending the perfect fibre broadband deal in your area.
Want to know more?
Give us a call on 0330 818 6395 .
Switching Broadband Providers Made Easy.
I. Find perfect price-data-benefits balance deal in our set of selected offers.
II. We will take care of all further steps!
Compare
⭐️ Broadband Plans rate on Trustpilot Ad is 4.1/5 ⭐️
FAQ
❓ What's the difference between standard broadband and fibre?
Standard or ADSL broadband relies on the copper wires in your conventional phoneline. This can bottleneck the speeds of which your connection is capable. Fibre broadband is much faster, with data transmitted at literally the speed of light.
🧐 What's the difference between FTTP broadband and FTTC?
Fibre To The Cabinet (FTTC) means that you share a fibre connection with others in your area. This means that your performance may fluctuate depending on how many other users are online at the same time. Fibre To The Premises (FTTP) is a direct fibre connection to your home. The latter is capable of speeds of 1GB and the most reliable connection money can buy.
🔧 How do I install fibre optic broadband?
If you're getting a new fibre connection, you'll need the help of an engineer to install fibre broadband. An installation fee may or may not apply, depending on the length of your contract which could vary from a no-contract plan to 24 months. The engineer will set up your new connection to the nearest cabinet, and install a smart hub / router into which you'll be able to plug in any wired devices, and broadcast your WiFi signal. In the case of FTTP installations, the engineer will replace your master socket and install an Openreach modem.
🤔 Do I need fibre optic broadband?
Although ADSL broadband is suitable for most households, speeds usually peak at around 10Mbps. As such, fibre optic broadband is the best choice for those who:
Want to stream video from several devices simultaneously
Want to stream / live stream in 4K UHD
Need to upload large files regularly
Rely heavily on video conferencing when working from home
Updated on 3 Nov, 2022