Openreach: Its networks, Full Fibre lines, and services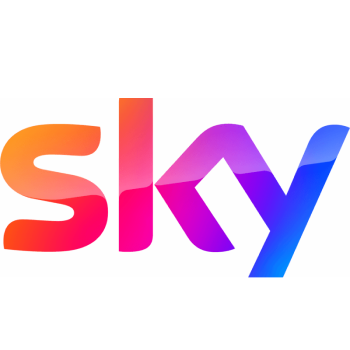 Save money with Sky Broadband & TV
Save money and switch to Sky for your broadband and TV! With award-winning TV services that are unbelievable for unlimited streaming and guaranteed broadband speed or money back
⭐️ Save over £200 on your yearly broadband and TV bills ⭐️
Openreach is integral to the UK's digital network as it maintains and enhances the physical infrastructure behind our broadband, phone and TV services. The BT Group was once in charge of the UK's telecoms infrastructure. However, Openreach was created in 2006 to help all telecoms providers access the network fairly.
Last updated in: November 2022
Now, Openreach looks after the network that many of the UK's major broadband providers rely on. Currently, the company's focus is on upgrading the UK's fibre lines to support the nationwide roll out of fibre to the premises (FTTP) broadband. This page will tell you everything you need to know about Openreach.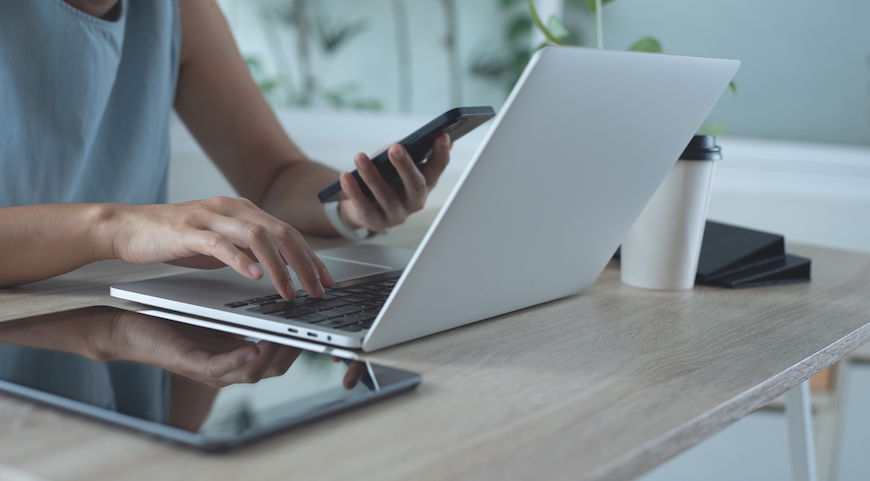 What is Openreach?
Openreach is a subsidiary of its parent company, BT. It's responsible for maintaining a vast network of cables, street cabinets, and exchanges. Most broadband providers use the networks infrastructure to provide their services to customers.
What does Openreach do?
Openreach maintains the cables and street cabinets that connect broadband customers to nearby exchanges. This means it monitors, repairs and upgrades the infrastructure behind this digital network (i.e. broadband and phone lines).
Who uses the Openreach network?
Most UK broadband providers use Openreach's network to deliver broadband or phone services to their customers. This can include fibre to the cabinet (FTTC) and fibre to the premises (FTTP) broadband connections.
| Popular providers using the Openreach network | Connection types offered |
| --- | --- |
| BT | FTTC and FTTP |
| EE | FTTC and FTTP |
| Plusnet | FTTC |
| Sky | FTTC and FTTP |
| TalkTalk | FTTC and FTTP |
| Vodafone | FTTC and FTTP |
| Zen | FTTC and FTTP |
To see every supplier using the network, see the lists of FTTC and FTTP broadband providers.
Is Openreach still part of BT?
Openreach is still owned by BT. Legally, it is a separate company, but it remains one of BT's subsidiaries.
The network was owned by BT until 2006, when Openreach was created. The network became independent in 2017 following its legal separation from BT.
Who isn't using the Openreach network?
Although most Internet Service Providers (ISPs) use Openreach's network, some use their own infrastructure.
| Providers not using Openreach's network | Connection types offered | Notes |
| --- | --- | --- |
| Virgin Media | FTTC and FTTP | Largest alternative network |
| CityFibre | FTTP | Limited to major cities |
| Gigaclear | FTTP | Focused on rural areas |
| Hyperoptic | FTTP | Limited to central London |
| KCOM | FTTC and FTTP | Only network in Hull and East Yorkshire |
Telecoms companies that provide Internet access via satellite or mobile broadband also don't use their network.
Which types of connections does Openreach have?
You can choose between three ways to connect to the network, which will depend on your contract, supplier, and location.
For all types of connection, broadband speeds are expressed in megabits per second (Mbps) and gigabits per second (Gbps).
| Type of connection | Broadband type | Connection via cabinet? | Type of cable used | Expected download speeds* |
| --- | --- | --- | --- | --- |
| FTTP | Ultrafast Full Fibre | No | Fibre optic cables | 50Mbps- 1Gbps |
| FTTC | Fibre | Yes | Both fibre optic and copper cables | 35-76Mbps |
| Copper network | Basic | Yes | Copper cables | 10-11Mbps |
*Speeds will vary between providers and contracts.
The different broadband types explained
In the UK, there are three commonly-used broadband types:
Broadband type
Description
Connection
FTTP

FTTP broadband, also known as fibre to the home (FTTH)
uses fibre optic cables all the way to your property

FTTP broadband offers the fastest Internet speeds available.
FTTC

Broadband provided via fibre optic cables until the cabinet
A slower, copper cable then transmits data between the cabinet and your property

FTTC broadband is fast (especially if you're close to the cabinet) but copper cables limit its potential speed.
Copper network

A basic broadband connection using copper phone lines from the exchange to the cabinet, and then to your property
Also known as Asymmetric Digital Subscriber Line (ADSL) broadband

It can offer a reliable yet slow connection. Speeds drop significantly for properties far from the nearest exchange.
Ultrafast Full Fibre broadband
Currently, the fastest speeds on the their network come from Ultrafast Full Fibre broadband, which is being rolled out nationwide. It uses a FTTP connection, avoiding cabinets or copper wires to provide a direct fibre line into your property. Ultrafast Full Fibre broadband delivers high Internet speeds of 1Gbps.
Openreach fibre broadband
Openreach uses fibre lines to deliver both FTTP (Ultrafast) and FTTC broadband. Although FTTP connections are not yet widely available, the provider states that 96.83% of the UK can access fibre broadband through its FTTC network.
Openreach Digital Phone Lines
For over a century, UK homes and businesses have relied on landline phones powered by copper wires. However, Openreach will retire its analogue phone network in 2025 and will replace it with Digital Phone Lines.
The upgrade will mean that phone calls are made via the Internet and not slower, copper cables.
Advantages of Full Fibre broadband
When compared to FTTC or ADSL broadband, Full Fibre broadband presents many benefits, including:
Openreach's fastest broadband speeds of 1Gbps
A future-proof connection that's easy to upgrade
Capacity to use multiple devices online simultaneously
Reduced slowdown during peak times
A reliable connection, with fewer dropouts
Openreach FTTP roll out: where and when is this happening?
The roll out of the Openreach FTTP network is currently underway across the UK. Their plans to make FTTP broadband widely available throughout cities, towns and villages nationwide, including rural or 'difficult-to-reach' areas.
As of February 2022, the company's Full Fibre lines already cover over six and a half million premises, but it plans to expand its FTTP network. By December 2026, Openreach aims to deliver FTTP connections to 25 million homes.
What is Openreach FTTP?
Openreach FTTP refers to their infrastructure to deliver fibre broadband directly to properties via fibre to the premises connections.This technology only uses high-speed fibre optic cables and bypasses cabinets, delivering a high-speed broadband connection.
How to check the status of the Openreach FTTP roll out?
You can view the progress of the roll out of Openreach's FTTP network on the Openreach fibre checker.
What are the next steps for Openreach FTTP delivery?
Openreach is continuing its FTTP roll out across the UK. It regularly announces more areas to receive coverage from its Ultrafast Full Fibre network. Most recently in January, Openreach added 113 new towns and villages to its roll out plans.
When can you get Openreach FTTP?
The date when Openreach FTTP will become available to your property depends on your location. You can see when your area is being upgraded by entering your postcode into the Openreach fibre checker.
Why is Full Fibre so much faster?
Unlike a FTTC connection, a Full Fibre line bypasses cabinets or copper wires – instead relying on fibre optic cables only. This makes it faster than a FTTC fibre line, which also uses slower, copper cables to transfer data from the street cabinet to local properties.
What does Openreach's pricing offer mean for customers?
Openreach's offer provides price certainty and lower costs for ISPs using its FTTP network. In exchange, providers must promote FTTP broadband over alternative connections to customers. The offer means that customers will be increasingly encouraged to purchase Full Fibre deals, which are available at competitive rates.
How do I subscribe to Openreach FTTP?
Openreach only maintains and upgrades its network, and does not sell directly to broadband customers. However, by purchasing a Full Fibre broadband deal from an ISP using Openreach's fibre optic lines, you can access a FTTP connection using the Openreach network.
When should you contact Openreach?
The network is a wholesaler that deals with telecoms companies, like Sky and BT Group. It does not supply to customers, so there is no Openreach contact number for consumers. Instead, broadband customers should contact their suppliers who can help or liaise with Openreach.
However, in specific instances, customers can contact Openreach directly about particular infrastructure-related requests. This might include installing a phone line into a new-build home, or reporting damage to street cabinets.
Service updates
If you're a customer of an ISP, you should contact them about any service issues or faults. Your supplier will be able to work with Openreach if necessary to carry out any necessary repairs to resolve service disruptions.
⭐️ Trusted by over 1 million clients ⭐️
Problems with an Openreach bill
Residential or business broadband users pay their bills to their telecoms provider (who may use the Openreach network). If you have an issue or query about your broadband, TV, or phone bill, you should contact your provider instead of Openreach.
Queries about an engineer visit
If you have questions about a scheduled visit from an engineer, you should contact your supplier. They will have your account details and information about the availability of engineers.
Ordering an Openreach phone or broadband service or upgrading to fibre
You can't arrange or upgrade a home phone or broadband contract directly with Openreach. However, you can organise these services with suppliers using Openreach's network, like Sky, BT Group, or TalkTalk.
How to contact Openreach
There is no Openreach customer service phone number, as most telecoms-related requests can be resolved by your provider. However, for issues that are relevant to Openreach, you can refer to its online virtual assistant.
About Openreach customer service
As Openreach doesn't deal directly with broadband or phone customers, the capabilities of Openreach's customer service are limited. Instead, most issues and queries can be addressed by their telecoms supplier.
What other services does Openreach offer to customers?
Besides Openreach's FTTP broadband roll out, it provides the infrastructure powering fixed-line phones or TV services. Most of all, the company is responsible for maintaining and enhancing the UK's digital network.
History of Openreach
BT Group was once responsible for the UK's phone and broadband network. However, following a ruling from Ofcom requiring BT to develop a separate telecoms infrastructure, Openreach was established in 2006. Its creation was meant to ensure all ISPs could access the their network in a fair way.
Since it was established, Openreach has focussed on delivering fibre broadband across the UK while maintaining its network. The company became independent in 2017 following another Digital Communications Review from Ofcom; this made Openreach a legally separate entity from BT. However, it's still a subsidiary of BT Group plc.
How is a Fibre to the Premises (FTTP) connection installed in my home?
Before you can receive an FTTP connection, you'll need to live near existing FTTP infrastructure. To check whether Full Fibre broadband is available near you, refer to Openreach's fibre checker.
If there is a Connectorised Block Terminal (CBT) – or fibre connection point – near your home, you can order a FTTP broadband package from a telecoms provider. After arranging a Full Fibre broadband contract, the installation process will follow these steps:
Your provider will help arrange an installation date. Before installation, Openreach will specify a visit time.
The engineer will source a telephone/underground cable. They'll connect it to an exterior junction box.
From this box, they'll thread a cable inside. The engineer will connect it to an inside wall unit.
They will plug your router into this unit. The engineer will test the connection on your preferred device.
If successful, your FTTP connection will be ready.
What to remember before an Openreach engineer's visit
To ensure that an engineer's visit goes smoothly, take the following steps to prepare for it:
Consider where you'll position your router inside.
Decide where an engineer can drill the wall.
Ensure a decision-maker will be at home.
Clear some space for the engineer to work.
Have your new router to hand in advance.
Choose a preferred device for your connection test.
Getting broadband from Sky is easy!
Want to know more details about the best broadband deals from Sky?
Check out our list of selected offers.
Get Sky now
⭐️ Broadband Plans rate on Trustpilot Ad is 4.1/5 ⭐️
FAQ
Are BT and Openreach the same company?
Openreach is a company that is wholly owned by BT. It's a part of the wider BT Group, but legally it's a separate company to BT.
Can I contact Openreach directly?
No – with the exception of specific requests, such as reporting infrastructure damage or requesting a connection to a new-build property. Most telecoms-related queries should be directed at your provider, who can contact Openreach if necessary.
Do all Internet providers use Openreach?
Most UK broadband providers, like Sky, BT, and TalkTalk, use the Openreach network to provide their services. However, some providers – most notably Virgin Media – use their own networks instead.
Openreach: can I get fibre?
FTTC broadband is currently available to most UK homes, although FTTP (Full Fibre) broadband is still undergoing its roll out by Openreach. You can check when a Full Fibre connection will be available using Openreach's fibre checker.
Updated on 14 Oct, 2022