How to Complain to the Communications Ombudsman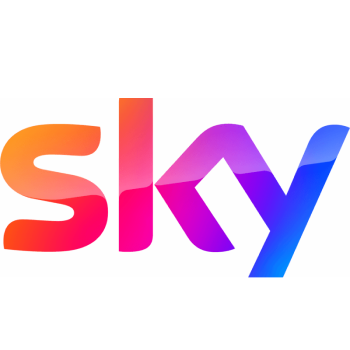 Want to refer to Communication Ombudsman?
Save money find a better Provider for your broadband and TV!
See what Sky has to offer: With award-winning TV services that are unbelievable for unlimited streaming and guaranteed broadband speed or money back
⭐️ Save over £200 on your yearly broadband and TV bills ⭐️
In the UK communications sector it is sometimes necessary to make a complaint to your provider. The Ombudsman are a team of advisors who will each work on a caseload of complaints – liaising with both the customer and the business as needed. You can ask your provider to issue a deadlock letter. This way you can challenge the case with the Communications Ombudsman or the Communications and Services Adjudication Scheme – CISAS, depending on your provider. The outcome of a complaint referred by the Communications Ombudsman or CISAS must be followed by both the customer and the company.
Last update: November 2022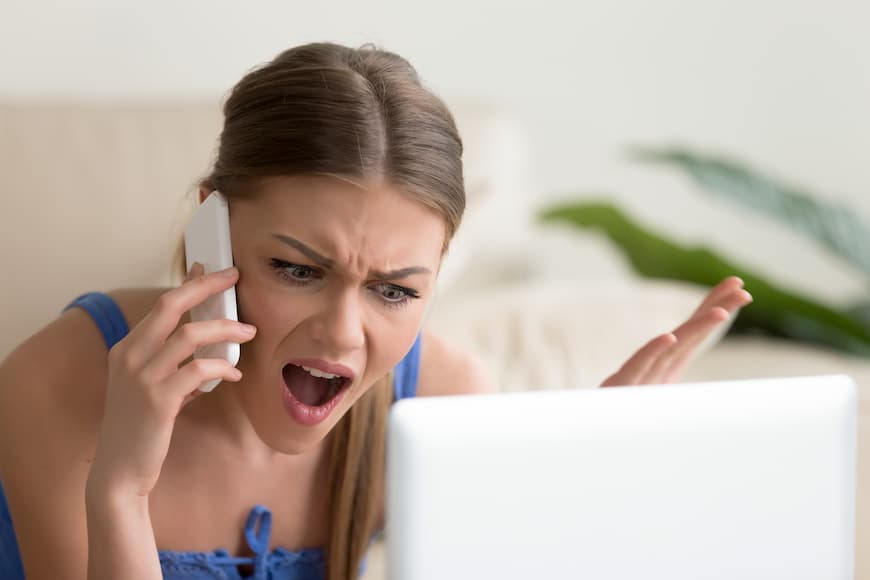 What is the Communications Ombudsman?
The Communications Ombudsman is part of Ombudsman Services, who also work on other areas such as the energy sector. The Ombudsman are liaising with both the customer and the business as needed. This could involve asking a customer for their testimony or following up on something the customer had already said. It can also mean the Ombudsman uses:
call recordings
copies of correspondence
reviews the terms and conditions agreed to by the customer
The Communications Ombudsman will only take on a case when the customer has been given a deadlock letter from their service provider. Before that, they will ask you to pursue the complaint with your provider first. They also work within Ofcom's guidelines and will often base their complaint outcomes on what Ofcom defines as good or bad service.
What does a communications ombudsman service do?
The Communications Ombudsman is an Ofcom approved organisation who act as an independent mediator between customers and communications companies.
If a complaint has run for more than 8 weeks without an agreed upon resolution, or if a resolution has been provided earlier than 8 weeks but not accepted by the customer, leading to a deadlock letter being issued, then the Communications Ombudsman can become involved.
A customer can call, email or write to the Communications Ombudsman to ask them to become involved in the situation. It is also possible to tell your broadband provider that you intend to appeal, not that this will normally affect their final decision, but it is a good way to indicate you are serious about taking the situation further.
It is worth noting that in some situations, the Communications Ombudsman may actually side with the company or even make a ruling that is less favourable to the customer. This is because the resolution must be fair to both parties.
⭐️ Trusted by over 1 million clients ⭐️
How to file complaints to the Communications Ombudsman?
When there's something wrong with your broadband or internet service, who you gonna call? To open a case with the Ombudsman, the easiest thing to do is fill in their online form and get the process started there. If you prefer to call then they can be reached – at the time of writing – on 0330 440 1614.
Or you can proceed with the following steps:
Firstly, call your provider to make a complaint
Then you can obtain a deadlock letter
Use the deadlock letter to open a case with the Communications Ombudsman
A deadlock letter is a letter or email from a communications provider to a complainant agreeing that the complaint can be forwarded. At this point, your complaint is no longer being dealt with by the company that you are a customer of. The Ombudsman will take time to review the evidence they have available to them and attempt to reach a fair outcome.
The principle being that the outcome needs to be fair for the customer and fair for the business could mean that on occasions a customer may be quite disappointed with the ruling. It is not uncommon for businesses to make a generous final offer of compensation to try and stop a customer from opening up a case with the Ombudsman. When the independent ruling is given, sometimes the compensation will be less than the amount offered by the business because the Ombudsman is trying to reach a mediated decision that brings an end to the dispute and is fair to both parties.
The Ombudsman will only handle a case for you if you are in possession of a deadlock letter. If you do not have a deadlock letter, or your complaint is less than 8 weeks old, you can still ask them for advice about your rights as a consumer. They will however, avoid a situation where they are giving you help to actually win your case – that goes against impartiality and is maybe more the remit of Citizens Advice.
What happens when a complaint goes to the ombudsman?
Once with the Communications Ombudsman you may be contacted to provide additional information to add to any detail you have already provided. Most of the work they do will involve getting evidence like notes and phone calls from your provider. You can also submit copies of correspondence to be on the safe side.
Normally, the outcome is issued by letter or email, with a clear description of what will happen next, for example, a company being told to pay you compensation.
What to know before making a complaint?
Most of the time, as consumers we end up complaining on the phone to companies. While this is a good way to try and talk through an issue and get it resolved, or work with the advisor to do some troubleshooting, it may not be the easiest way to complain.
Our advice would be that you can start by asking clearly and calmly for an issue to be treated as a complaint – not necessarily just to speak with a manager. Sending an email with complaint points to be addressed by the company can also help in gaining a resolution faster but it also means you have evidence that you have given clear explanations to the company of what you are dissatisfied with, in the event of the case being appealed with the Ombudsman.
Sometimes, depending on the company it is also possible to use live chat to complain. The advantage of this or an email is that you can keep a copy of correspondence and if needed, pass this to the Ombudsman easily.
When to complain to an ombudsman?
The Communications Ombudsman states that it covers the following areas:

Mobile phones (contract and prepaid) and mobile broadband (including dongles)
Landline telephones
Broadband internet Pay TV
Within these sectors, there are a number of issues that can arise and you may well recognise one that has happened to you:
Connection speed
Mistakes with bills
Poor response to technical faults
Possible mis-selling of products
Price of package for quality of service
Poor customer service
How can the communications ombudsman services help me?
Will the communications ombudsman settle disputes for both home and mobile broadband? If you have a complaint in one or both of these areas, the good news is that the Communications Ombudsman or indeed, CISAS will investigate your complaint. Sometimes multiple issues can occur, especially when dealing with a big Telecoms company. The best thing to do here is make sure the company understands you want the issues recognised as one complaint, with one reference number. This means your next step to the Ombudsman is smoother.
What kind of complaints can the broadband ombudsman solve?
Within the broadband specific work that the Communications Ombudsman does, they will deal with a number of different scenarios. These could include situations where:
service is lost and the fix was delayed or never actioned
customer service has been poor or dishonest
a mis-sale of services
false advertising
poor quality connection left unresolved
problems during installation
setup and bill disputes
We will guide you through the most important scenarios.
How to dispute a phone, mobile or internet bill?
One of the most common complaints seen in the Telecommunications sector is around billing. A number of factors over the years have led to severe distrust between customers and their providers over what they are being charged for and why.
The Ombudsman can definitely help here, but the same rules apply. You must get to a deadlock scenario.
Often a lack of clarity can lead to misunderstandings about charges and how they can be incurred. In other cases, issues may arise out of technical errors with billing systems, human error for which tariff you have been put onto, direct debit errors and non payment disputes. Even issues with credit files can occur if the dispute is not sorted out quickly, especially where a customer cancels their direct debit in response to a bill they disagree with.
The Ombudsman will review the evidence and decide how much responsibility the business needs to take for the bill being disputed and how much the customer has to accept that they did not manage their account correctly.
How to deal with unwanted calls and messages?
Sometimes, though thankfully not as often as before, sales calls and persistent attempts to get customers to upgrade can become an annoyance or even a possible case of harassment, especially where a customer has asked the company to stop. Some Telecom companies are worse than others for this, but all can be held accountable by a complaint.
To stop the process of being called and emailed about promotions you should always be able to opt out and this should never be refused by your provider.
Sadly there are still many instances where companies are not managing their promotions well and end up causing customers grief with endless calls and emails. If after you have complained about it and been given a resolution, the issue persists, you can then ask for a deadlock letter. This may well be enough to provoke the company into acting on the situation to stop the complaint reaching the Ombudsman.
How can I avoid paying a termination fee?
In the Telecoms world, this is a loaded question. The desire to leave a contract is often argued over as part of a complaint or even just because a customer has seen a better deal somewhere else.
The Communications Ombudsman can only get you out of your contract for free if that is the ruling they give for your complaint. Without prejudging the outcome of any future complaints, this is not normally a response they give. The more likely scenarios would be where your complaint is about being mis-sold a contract, but even here, the Ombudsman may simply choose to force your provider to honour what was promised instead.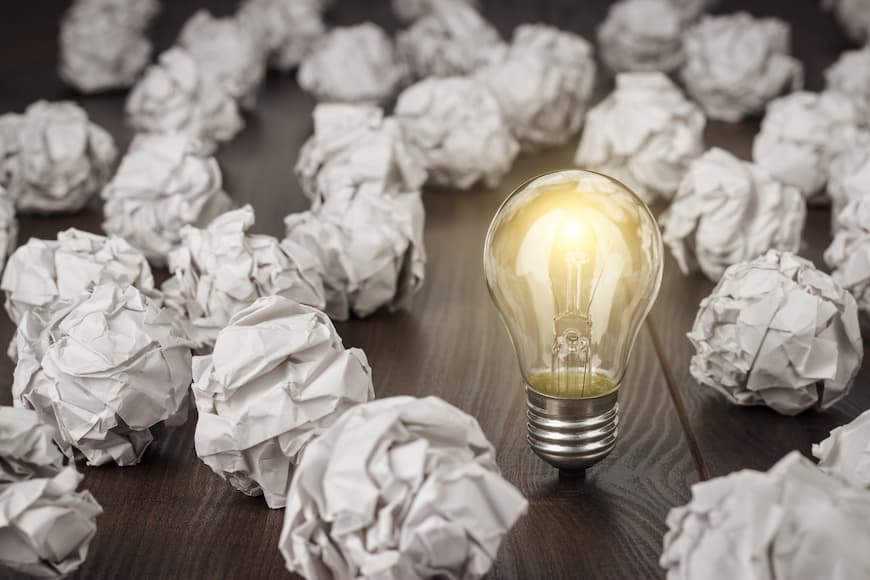 What does an Ombudsman not do?
In their own words, the Communications Ombudsman do not deal with the following areas for complaints:
The location of telegraph poles and mobile phone masts
cable and wiring inside your poverty
The creative content and messaging of websites, advertisements, calls, emails, SMS or messages
Employment and staff issues in communication companies
Commercial decisions made by companies about whether to provide a product or service
How to contact the Communication Ombudsman?
As mentioned, there are a number of ways to contact the Ombudsman and make a complaint. Below are their details:
| | |
| --- | --- |
| Website | Find your provider and make a complaint using the Ombudsman's online tool |
| Post | Ombudsman Services: Communications, P.O. Box 730, Warrington, WA4 6WU |
| Phone | 0330 440 1614 |
| Email | enquiry@ombudsman-services.org |
The details for CISAS are also below:

Currently CISCAS do not want customers sending in post, because they state on their website that they are working from home.
To check which of the two services you should use, click on the following link to visit the Ofcom website for their guide on which service works with your provider.
Is the Communications Ombudsman connected to Ofcom?
Ofcom is the regulator for the Communications Sector in the UK and was formed by an act of parliament. Ofcom cannot intervene directly in complaints, however they do regulate the way in which complaints are handled by providers. Because the communications sector is so vast, Ofcom actually oversees a number of areas including broadband, home phone and mobile phone services and TV and radio content. Ofcom also regulates the UK postal service.
Within a complaints context for Broadband, Ofcom set the rules for complaint handling. For consumers it is important to know that if a company is breaching these rules, you can include that in your complaint and if necessary tell the Communications Ombudsman.
The Communications Ombudsman is an Ofcom approved organisation who act as an independent mediator between customers and communications companies. The same is also true of CISAS.
Find more information to the topic:

Do you need more information about switching your broadband provider, or do you need help? Don't hesitate to call us:
Getting broadband from Sky is easy!
Want to know more details about the best broadband deals from Sky?
Check out our list of selected offers.
Get Sky now
⭐️ Broadband Plans rate on Trustpilot Ad is 4.1/5 ⭐️
FAQ
How do I do a complaint to the ombudsman?
When you have taken a complaint as far as you can with your provider and the offer you a deadlock letter or agree to your request to give one to you, then you can use this to open a case with the Ombudsman.
What happens if the ombudsman doesn't agree with me?
In the event of the Ombudsman ruling in a way you disagree with, there is little you can do to change that, other than ask for an escalation. This would take the case above the case handler level, to one of the ombudsman within the organisation, who would personally deal with the situation, taking several months potentially to conclude.
Is filing a complaint with the ombudsman easy?
Yes, the process is straightforward, if not that quick. All of the methods for contact are generally well managed and the complaint form itself is self explanatory.
Updated on 30 Oct, 2022