Why Choose Virgin Media: Broadband, TV, Phone & Mobile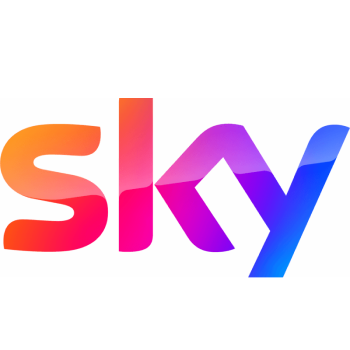 Save money with Sky Broadband & TV
Save money and switch to Sky for your broadband and TV! With award-winning TV services that are unbelievable for unlimited streaming and guaranteed broadband speed or money back
⭐️ Save over £200 on your yearly broadband and TV bills ⭐️
Virgin Media is a British telecommunications company which provides television, phone, mobile and broadband services in the United Kingdom. Since its establishment in 2006, they´ve managed to gain a 20% market share in the broadband market alone, and have very competitive TV and mobile packages that make them a popular choice among UK residents.
Last update: November 2022
The following article will discuss why Virgin Media could be a good telecom provider choice for you. Their coverage, broadband speeds, telecom services, and broadband bundles enable them to stand out from the competitive telecom market and showcase their commitment to offering clients quality telecommunication services.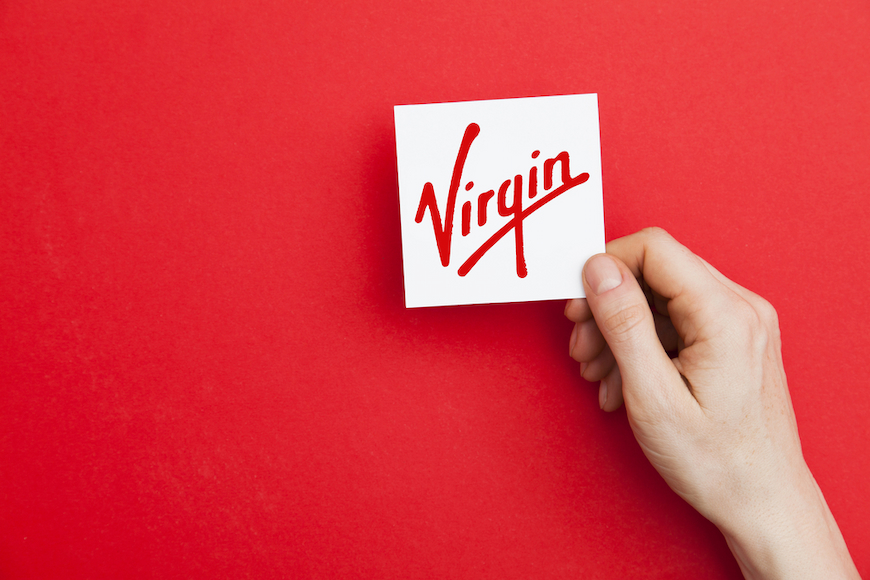 Why choose Virgin Media?
There is no doubt that Virgin Media is one of the largest internet providers in the UK. In fact, they have 48.5 million UK connections across broadband, mobile, TV and home phone. Given the fact that the population of the UK sits at around 67.2 million people, it can be presumed that around 70% of the UK population uses some sort of Virgin Media service whether it be phone, tv, mobile or a combination.
They have 99% 4G mobile coverage across the entire UK, with their 5G rapidly increasing its geographical span to offer customers a range of mobile broadbands. Their fibre broadband expansion is also underway with the goal of being able to offer a large percentage of the UK fibre broadband options. Not to mention that they have some pretty competitive TV packages. All this to say company at the top of its game like this has the resources and the experience to keep building infrastructures and networks that enable UK customers to have a Virgin Media at their disposal along with a variety of choices.
Virgin Media broadband speeds
Virgin Media broadband speeds can range anywhere from 54 Mbps to over 1000 Mbps enabling customers to choose from a variety of different broadband speed options depending on their speed requirements. Virgin Media´s median broadband speed of 1130 Mbps is the highest speed in comparison to other top UK telecom providers such as Vodafone and EE. So if your household requires high speeds and low latency, then Virgin Media could be the right provider for you.
Key features of Virgin Media Services
Some key features regarding Virgin Media services to keep in mind when trying to choose the right UK Telecom provider for you to consider:

Fastest broadband in the UK
Large coverage and widely available in the UK
Good TV service without a satellite that includes a wide range of movie content and exclusive add ons
You can get broadband-only deals (no phone line needed)
Virgin Mobile offers unlimited data
Parental controls and online safety for families
Good customer service
Wide range of phone, mobile and TV services
Free Virgin Media Wi-Fi routers
18-month contracts
Free servicing and repairs
Virgin Media Services
With some high speeds of 1000 Mbps, Virgin Media undoubtedly offers some of the fastest and most widely available internet services in the UK. Of course, Virgin Media has different packages that offer diversification of broadband speeds enabling customers to personalise their deals to their online needs. Virgin Media also has great bundle options for those looking to add on TV and/or phone services with their broadband. However, if you are looking for a broadband-only solution, Virgin Media has also got you covered. Virgin media also has special packages that work great for students, new customers, low-income households, etc.
Virgin Media Broadband
Virgin Media has been one of the front runners in terms of rolling out fibre broadband. This is evident in the fact that its main broadband services consist of fibre broadband. This is a huge competitive advantage for Virgin Media, as they are able to offer customers faster speeds and more affordable prices. However, If you can't get fibre broadband in your area, mobile broadband is also an option that Virgin Media provides.
Virgin Media broadband only offers
Free of installation charges and landline payments, Virgin Media offers customers broadband-only options. Meaning you can enjoy their superfast broadband speed with an average download of 1130Mbps, without being connected to a landline. This is a great option for those who want to use their mobile as their designated ´home phone´ and don´t want to bundle their packages with TV, phones or sim deals.
Virgin media broadband and TV Deals
Virgin Media´s broadband and TV deals are a great option for those looking for fast internet and a wide variety of TV channels. Virgin allows you to personalise your TV package for those who love sports, movies or both. Plus, bundling your tv and broadband services usually ends up being cheaper than paying for the services individually.
Virgin Media Broadband and Phone Deals
Virgin Media offers broadband and phone deals that allow you to choose different broadband speeds and you can decide to have unlimited, inclusive calls on evenings, weekends or at any time. This is a great option for those who only wanted and phone and broadband plan all under one easy-to-manage billing account.
Virgin Media Mobile Only Deals
From data-only deals to pay monthly phones, Virgin Media has a variety of mobile packages that allow you to choose your package with ease. Not to mention that their mobile network coverage is one of the most extensive in the UK making it a reliable mobile provider.
Virign Media Broadband, TV and Phone Deals
Virgin Media allows you to combine all three of their services, broadband, TV and phone, into one big bundle. The large amount of packages they offer enables the flexibility in the choice of choosing which broadband speed, tv package and phone deal you would like to combine to create a personalized package.
Switching your Telecom Provider – Virgin Media
If you are looking for faster speeds, a wider range of TV channels or more flexibility in your mobile contract, it could be a viable option for you to switch to Virgin Media.
Should I switch to Virgin Media?
If you are looking for faster speeds, a wider range of TV channels or more flexibility in your mobile contract, it could be a viable option for you to switch to Virgin Media. However, keep in mind that depending on your contract you might have to pay extra charges to switch from your current provider to Virgin Media. Additionally, the process can be quite time-consuming and difficult to coordinate between both providers. If you´re thinking about switching telecom providers and would like to make the experience as hassle-free as possible, our FREE services are made just for that!
⭐️ Trusted by over 1 million clients ⭐️
Is Virgin Media available in my area?
If you are living in a bigger UK city, chances are Virgin Media services will be available to you. However, Virgin Media´s website has a postcode checker in order to help you verify the availability in your area. From there, you'll have the choice of broadband speeds and packages available in your area.
How do I switch from Virgin Media to another provider
Whether you are moving houses, you are unhappy with Virgin Media´s services or you have simply found a better deal with another provider, switching contracts can be a frustrating and resource-consuming process. The administration, long phone calls on hold, and the extra fees that might occur are enough to make any.
How do I cancel my Virgin Media Contract?
To cancel your Virgin Media broadband contract, as well as your TV or landline package, you must call Virgin Media customer service team. Before doing so, make sure you check the details of your contract to understand your rights and the contract end date. Expect to pay some early exit fees if you are leaving your contract before the end date. It´s also recommended to look into other providers before you go through with the cancellation process with Virgin Media. This way you´ll be prepared and ready to switch to your new provider and hopefully, won't be left with no internet for an extended period.
Getting broadband from Sky is easy!
Want to know more details about the best broadband deals from Sky?
Check out our list of selected offers.
Get Sky now
⭐️ Broadband Plans rate on Trustpilot Ad is 4.1/5 ⭐️
FAQ
Do you have to give 30 days notice to leave Virgin Media?
Yes. Before you decide to cancel or switch providers you will have to give Virgin Media 30 days notice.
How long does Virgin Media take to activate?
If the property previously had Virgin Media before, it will take between 1-7 days. However, if the property has not had a Virgin media connection before it could take up to 14 days.
Updated on 20 Oct, 2022