How to Switch Broadband Providers Easily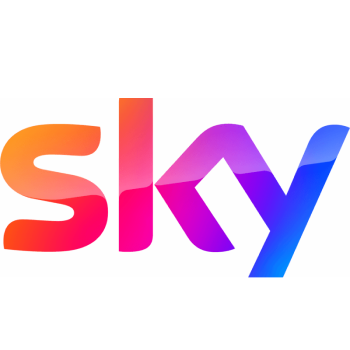 Want to Switch your Broadband Provider?
Save money and switch to Sky for your broadband and TV! With award-winning TV services that are unbelievable for unlimited streaming and guaranteed broadband speed or money back
⭐️ Save over £200 on your yearly broadband and TV bills ⭐️
Although a reliable broadband connection is essential for most UK households, issues can arise during broadband contracts. Whether your Internet connection isn't as fast as expected or your needs have changed, there are many reasons to switch broadband providers. However, the prospect of cancellation fees, problems when switching Internet providers, and waiting to switch may be off-putting. Thankfully, it's much easier to switch broadband providers than you may expect. It doesn't need to be expensive either – as there are many ways to avoid early cancellation fees. Once you switch providers, you'll be able to enjoy faster speeds, more reliable Internet access, or lower bills, depending on your deal.
Last updated in: November 2022
If you've got concerns about switching, Broadband Plans can help. Our comprehensive guide will address your questions, and we can save you money by highlighting the cheapest deals. We'll even handle the switching process for you – free of charge.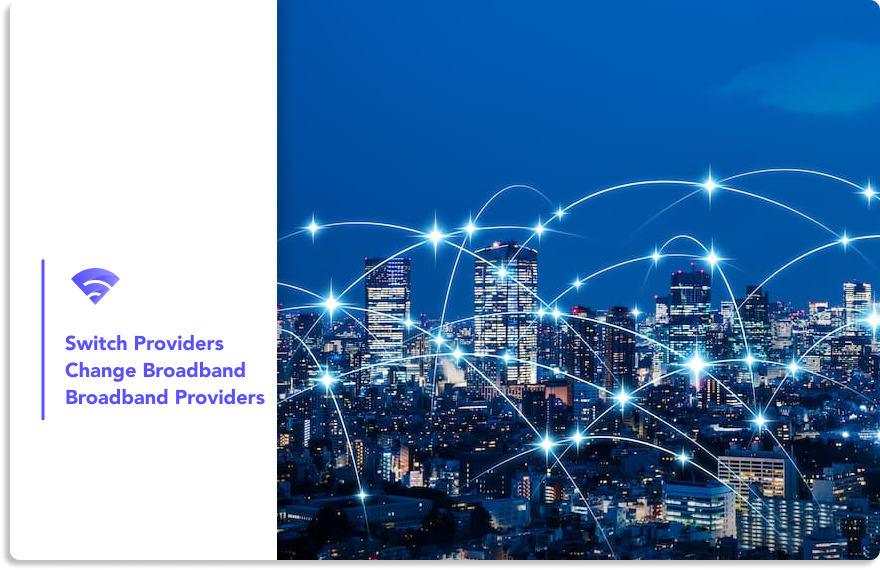 Why should I switch broadband providers?
There are many reasons to switch broadband providers. Switching is an opportunity to move beyond the frustrations or limits of your current broadband plan. Making this decision can vastly improve your broadband experience, so it's worth looking into.
Here are the main reasons to switch broadband providers:
Reasons to Switch Broadband Providers

| Reason for switching | Explanation |
| --- | --- |
| Slow broadband speeds | Broadband that can't keep up with your household's demands can be very limiting and frustrating. |
| Frequent connection issues | An inconsistent and temperamental broadband connection can cut off your Internet access at crucial moments. |
| Paying too much | You can often get an Internet connection of the same quality (or better) if you switch broadband providers. |
| You've found a better deal elsewhere | Finding a deal with better value from another supplier could motivate you to switch broadband providers. |
What are the benefits of switching providers?
If you think carefully about switching and secure a better broadband deal, you'll enjoy a range of benefits. These may vary depending on the deal you choose, but common advantages of switching include:

lower monthly bills
higher Internet speeds
better customer service
access to faster connection types, e.g. full fibre broadband
more reliable Internet access.
Although many customers are looking to pay less for broadband services, upgrading to a pricier contract can also have benefits. This might include access to TV or streaming services in addition to broadband.
Can I save money by switching broadband providers?
Yes, absolutely. If you switch broadband providers, you can find a cheaper deal than you're currently getting. On average, UK broadband customers could save £170 per year on their Internet bills. The potential savings can vary between deals, but it's definitely possible to reduce your costs by switching.
However, you should also consider the costs associated with switching. Installation fees and other one-off costs may affect your overall savings. There's also the issue of early cancellation fees – which can make switching expensive if you're far from your contract's end date.
How to switch broadband providers
The switching process can seem daunting, but thankfully, it's usually straightforward.
Step-by-step guide on how to switch broadband providers
If you're looking to switch broadband providers, you'll be glad to know that it's usually a simple process. To get the best deal, carefully follow the steps below.
Check your contract terms with your current provider
Before you can switch broadband providers, you'll need to exit your existing broadband contract. Although it's possible to exit at any time, ending your contract before its minimum period expires will result in early cancellation fees. These charges can be very costly, especially if you cancel long before your contract's agreed end date.
However, it's possible to avoid these charges if:
you're still within the 14-day cooling-off period after starting your existing contract
your broadband speeds are below the minimum speeds your provider guaranteed
your provider has notified you of an upcoming bill increase within the past 30 days
you've got a genuine complaint or your provider hasn't resolved an issue you've raised.
Find out what broadband deals are available in your area
When searching for broadband deals or new providers, you'll need to check that they're available in your area. Some providers may not offer broadband services to your location – especially if you live rurally.
It's also important to note that full fibre broadband connections won't be available everywhere, as the rollout of this technology is still underway. You can avoid disappointment by entering your postcode on your preferred provider's website before shopping for deals.
To check broadband availability between UK providers, simply use Ofcom's postcode checker.
Consider what broadband speed you will need
To find a broadband deal that keeps up with your lifestyle, you'll need to think carefully about your household's Internet usage. The table below explains how your household size and online activities affect the minimum broadband speeds you'll require:
Required Broadband Speeds For Your Household

| Type of user/household | Usual online activities | Required speeds | Suitable connection type |
| --- | --- | --- | --- |
| One-person household/limited Internet users | Checking emails, casual web browsing | 10-20Mbps (megabits per second) | ADSL |
| Larger households or families/frequent Internet users | Multiple people online at once, regular social media use, streaming | 30-70Mbps | Fibre |
| Households with over five people/gamers or HD streaming users | Many people online at once, HD/4K streaming, online gaming | 70+Mbps | Fibre/full fibre |