Gigaclear broadband: offers, reviews and coverage
Connecting your home to the world has never been so easy.
Internet is supposed to make our lives easier right? We deliver on this promise by making
subscribing to a broadband and/or TV deal as easy as it gets.
Monday to Friday – 8.30 am to 5.30 pm
Connecting your home to the world has never been so easy.
Internet is supposed to make our lives easier right? We deliver on this promise by making
subscribing to a broadband and/or TV deal as easy as it gets.
Monday to Friday – 8.30 am to 5.30 pm
Gigaclear is one of the UK's smaller broadband providers. However, while it may not have a big customer base, it does have big ambitions. The company is dedicated to bringing superfast broadband to parts of the UK overlooked by Openreach and Virgin services . By focusing on these rural and remote locations, Gigaclear hopes to provide ultrafast internet to every corner of the country.
Last update: April 2022
Unlike other UK broadband providers, the Gigaclear network is full fibre. This means that, instead of having fibre cables running to a local cabinet and copper cables to your home, there are fibre cables running all the way to your premises. Known as fibre to the premises, or FTTP, this type of broadband is among the fastest currently available in the UK.
If you're looking for superfast broadband and live in an area not served by Openreach or Virgin Media, Gigaclear may well be your best option. Keep reading to find if this up and coming provider is right for you.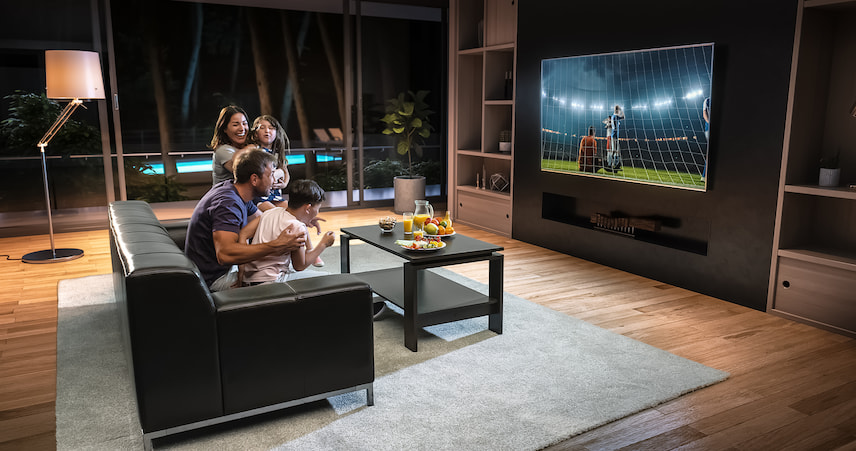 | Gigaclear | |
| --- | --- |
| Founded | 2010 |
| Number of customers | 65,000 |
| Customer email | Support@Gigaclear.com |
| Customer phone number | 01865 591 131 |
| Customer log in | You can log into your Gigaclear customer account here |
Gigaclear Broadband & TV: Packages and Deals

At the moment, Gigaclear only offers broadband. The company specialises in installing and upgrading infrastructure in rural areas and aims to supply superfast internet to regions not currently on the full fibre network.
While the company doesn't offer combined broadband and TV packages, the incredibly fast internet it provides allows customers to stream TV shows and movies quickly and easily. This means you'd be able to watch on demand services like iPlayer, All4, ITVplayer, Netflix and Amazon Prime without a problem.
If you have a large desktop computer, or a large monitor you can connect to a laptop, you can use your computer more or less as a TV. This can allow you to watch all the latest content without signing up for a separate TV deal.
What broadband packages does Gigaclear offer?
Gigaclear offers a good choice of broadband packages. These packages range in price from £24 per month to £79 per month and offer between 30Mbps and 900Mpbs average download speeds.
All Gigaclear packages offer a full fibre to the premises connection and come with powerful Linksys routers.
The table below shows the details of the company's four main broadband packages.

| | Monthly cost | Average download speed | Contract length | Limited usage | Activation cost |
| --- | --- | --- | --- | --- | --- |
| Superfast 30 | £39 | 30Mbps | 18 months | Unlimited | £30 |
| Superfast 100 | £24 for 18 months, £44 thereafter | 100Mbps | 18 months | Unlimited | Free |
| Ultrafast 400 with Smart WiFi | £34 for 18 months, £54 thereafter | 400Mbps | 18 months | Unlimited | Free |
| Hyperfast 900 with Smart WiFi | £59 for 18 months, £79 thereafter | 900Mbps | 18 months | Unlimited | |
In general, 30Mbps is suitable for light internet users and those with just a few devices. If you like to stream films and TV, you might want to opt for faster 100Mbps broadband, while Gigaclear's fastest 400Mbps and 900Mbps deals are ideal for people who like to stream HD TV and play action packed computer games online.
Routers and installation
Installation of broadband with Gigaclear isn't quite as straightforward as it is with other providers. Because Gigaclear lays fibre cables all the way to your home, they'll need to physically install your new broadband connection.
When you sign up to one of the company's broadband packages, they'll send a surveyor round to your house. The surveyor will locate the nearest point of termination (POT) to your property and then plan a route from the POT to your premises. Once the route is agreed, your cables can be installed and your home connected.
Gigaclear supplies all of its customers with powerful Linksys routers. These tri-band routers use the latest technology to ensure every corner of your home is covered. If you opt for Gigaclear's 400Mbps or 900Mbps package, you'll receive two routers. This will allow you to create a mesh system in your home and get every nook and cranny of your property connected.
Looking for a better broadband deal?
Save up to £200 by letting us compare all the available deals for you!
Deals and offers
Gigaclear has a range of special offers on its most popular broadband deals. Sign up for 18 months, and you can get 100Mps of broadband for £24 instead of £44, 400Mbps for £34 instead of £54 or a whopping 900Mbps for £59 instead of £79. By saving £20 per month on these deals, you can save an impressive £360 over the course of your contract.

Comparing the packages and deals of Gigaclear Phone

At the moment, Gigaclear doesn't offer any phone deals or packages. However, because the broadband that the company supplies is generally fast and reliable, you could have a voice over internet protocol, or VOIP, phone installed if you want to stay connected.
These handy devices look like landlines and can be used more or less as standard phones. However, instead of working via a phone line, they operate over the internet, allowing you to save money and make calls at the same time.
Apps like Skype, Zoom and Whatsapp can also provide useful online phone services.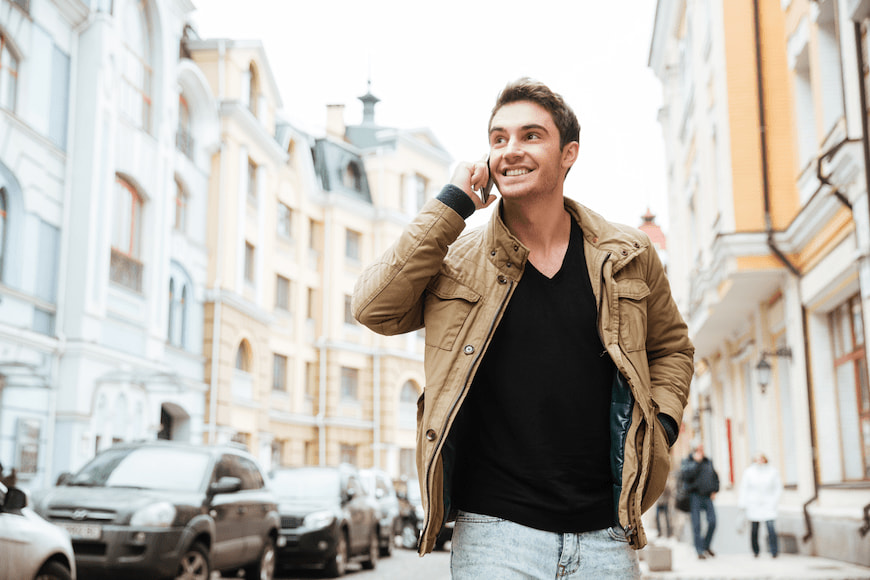 Gigaclear Broadband coverage area & speed analysis

Gigaclear is currently in the process of growing its broadband network. At the moment, the company has around 65,000 customers but hopes to expand its network to include around 350,000 by the end of 2021.
Most of the customers served by Gigaclear are located in rural and remote parts of the UK. In general, these customers have previously had very little choice when it came to internet providers, with many having to put up with slow speeds and an unreliable service for far too long.
Gigaclear's rollout, although currently fairly small, is finally giving these customers access to broadband speeds previously only seen in the UK's towns and cities. This is enabling many in rural communities to fully take advantage of online content and online services for the first time.
Where is Gigaclear ultrafast broadband available?
Because Gigaclear is still rolling out its broadband network, the company currently only provides broadband in a small number of areas. Some of Gigaclear's latest installations have been in Oxfordshire, Herefordshire, Essex, Northamptonshire, Devon and Somerset.
You can check to see if Gigaclear offers full fibre broadband in your area by putting your postcode into the search tool on the company's website.

Gigaclear broadband reviews: Is Gigaclear broadband any good?

When choosing a new broadband provider, it's always a good idea to take the time to check online reviews and testimonials before you sign on the dotted line. This will help you to get a better understanding of the level of service you can expect to receive.
Gigaclear currently has an overall Trustpilot score of 3.7 out of 5. This is pretty good for a broadband provider and shows that Gigaclear customers are generally happy with the service they receive.
Of the 4,300 reviews posted, 42% rate the company as 'Excellent', 22% as 'Great', 16% as 'Average' and 8% as 'Poor'. Around 12% of Gigaclear customers posting online reviews gave the company a rating of 'Bad', the lowest possible score.
Recent Gigaclear reviews posted online include:
"Great service great speed great price."
"My new Gigaclear Broadband is amazingly quick and I am very pleased that I switched."
And
"Excellent speed upload and download, very reliable for us. Scheduled maintenance is carried out in the early morning when most are sleeping. Very pleased with Gigaclear"
What's good about Gigaclear broadband?
To certain customers, Gigaclear broadband offers some clear benefits over rival services. These include:

Access to superfast broadband
Affordable alternative to satellite internet
Fast, powerful routers included
Good choice of special offers
What's bad about Gigaclear broadband?
The main downsides of Gigaclear broadband are:

Not available in all parts of the country
Slow full fibre rollout
Slightly more expensive than other providers
We compare the market to find you the best broadband deal.
Free service - Available Monday to Friday from 8.30 am until 5.30 pm
How do Gigaclear prices compare to other broadband providers?
Comparing Gigaclear prices to those of other suppliers isn't always easy. This is because only a few companies currently offer comparable internet speeds and virtually none do so in such rural and remote parts of the country.
If you secure an 18-month Gigaclear contract on offer, the company's prices are very competitive, even when compared to larger providers like BT. For example, Gigaclear is currently offering 900Mbps broadband for £59 per month for 18 months. BT offers the same speed for £59.99. However, when this offer expires, Gigaclear customers will be left paying £79 per month, considerably more than the equivalent BT deal.
| Supplier | Average download speed | Initial monthly cost | Standard monthly cost |
| --- | --- | --- | --- |
| Gigaclear | 900Mbps | £59 | £79 |
| BT | 900Mbps | £59.99 | £59.99 |
How to contact Gigaclear? How can I cancel my subscription?

The easiest ways to get in touch with Gigaclear are by phone and email. If you want to make a complaint, ask a question about your service or have another non-urgent issue to discuss, you can email the supplier at Support@Gigaclear.com.
If your enquiry is urgent, or you just prefer speaking to a real human, call Gigaclear on 01865 591 131. There's also a chatbot on the company's website and you can access the Gigaclear support page to get help with general questions and common issues.
Can you cancel your Gigaclear subscription early?
If you're not happy with the service you've received, or if you're moving house, you may want to leave your Gigaclear contract early. If you decide to cancel your subscription, you'll have to pay an Early Termination Charge.
This will be roughly equivalent to the remaining months on your minimum term contract. So if you cancel with 4 months to go until your minimum term expires, you'll have to pay for 4 month's worth of internet, even if you're not using it.
If you want to cancel your Gigaclear contract, you can get in touch by emailing billing@gigaclear.com or calling 01865 591131.
Available Monday to Friday from 8.30 am until 5.30 pm
FAQ
Does Gigaclear broadband offer TV packages?
At the moment, Gigaclear doesn't offer its customers TV packages. However, as the company's broadband is fast and reliable, households with Gigaclear full fibre broadband should be able to watch streaming services like iPlayer, Netflix and Amazon Prime without a problem. This allows Gigaclear customers to access a range of online content via their computer, phone or tablet.
Can I get Gigaclear broadband deals in my area?
Gigaclear broadband is currently only available in certain parts of the country. The company is focussed on providing high speed internet to rural and remote areas, so if you live in a town or city, you're unlikely to be on the company's network.
Find out if you can get Gigaclear broadband in your area by putting your postcode into the search tool on the company's website.
Does Gigaclear broadband offer unlimited broadband?
All of Gigaclear's broadband deals offer unlimited usage. This means that you can download, upload, stream and game as much as you want.
Is there a Gigaclear broadband installation fee?
At the moment, all of Gigaclear's broadband packages are available without an installation fee. Their cheapest deal, Superfast 30, requires a £30 activation fee to get started. However, all other deals won't cost you anything to get up and running.
Updated on 9 May, 2022