How 4G Can Help You Get Online at Home & on the Go!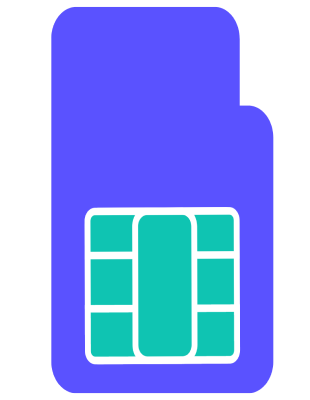 Discover the best SIM Only deals on 4G Networks
UK 4G SIM Only deals from BT, Vodafone, TalkMobile and more
Find the best SIM Only deal available near you!
Find the perfect SIM plan that caters to all your data needs. We ensure that you get the
best SIM Only deal on the market.
⭐️ Save over £200 on your data bill ⭐️
4G is the 4th generation of mobile internet, theoretically over 10 times faster than its predecessor 3G. 4G broadband connects you to the internet via radio waves broadcast from mobile base units throughout the UK. These are maintained and operated by Mobile Network Operators like EE, Three, O2 and Vodafone. Different network operators use different frequencies, which is why some networks offer better coverage than others. But how exactly does 4G work? Which 4G network offers the best deal for you? And are you better off with 4G or switching to 5G?
Last update: November 2022
Many of us use 4G mobile broadband while we're on the go every day. We connect our smartphones to the internet via 4G networks without thinking twice about it, benefiting from fast speeds and unparalleled convenience in up to 85% of the UK's geography. And while 5G is on the rise, 4G isn't going anywhere in the UK. Let's take some time to get to know 4G a little better.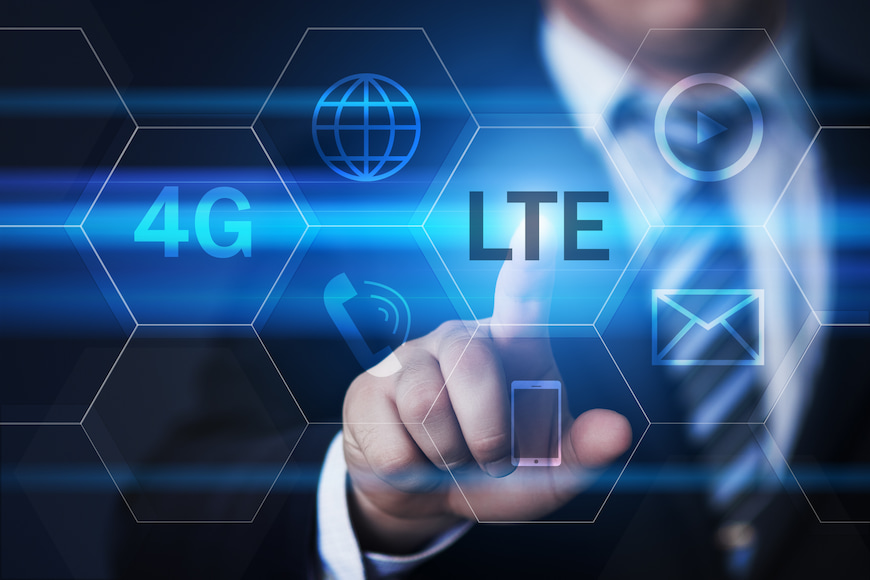 What is the 4G coverage in the UK?
Over 99% of the country's population has access to 4G broadband, with networks covering up to 85% of the UK's landmass. As such, when most of us connect to the internet while on the go, we connect via 4G.
4G isn't just a great way to get online on the go. It can also get your home connected via a 4G router, dongle or personal Wi-Fi hotspot. If you live in an area where there is no fibre broadband infrastructure or you like so far from the exchange that your ADSL speeds are painfully slow, 4G could be the fastest and most reliable way to get online. Of course, the Broadband Plans team are on hand to help you find the best way to get your household online given your needs, location and budget.
4G frequency bands explained
4G is transmitted via different frequency bands by different cellular networks. Composed of lots of different cells throughout the country, these networks are managed and maintained by an oligopoly of Mobile Network Operators (MNOs). These are:
Of course, these aren't the only companies that offer 4G deals. Other companies "piggyback" on the networks of these companies to provide their own services. A phenomenon that we'll explain more later.
The available network bands on which 4G signals are broadcast include:
800MHz (Band 20)
900MHz (Band 8)
1400MHz SDL (Band 32)
1800MHz (Band 3)
2100MHz (Band 1)
2300MHz (Band 40)
2600MHz FDD (Band 7)
2600MHz TDD (Band 38)
3400MHz (Band 42)
You can see which networks use which bands in the table below.

| Network Name | 4G Network Bands Used |
| --- | --- |
| EE | 800MHz (4G) 1800MHz (4G) 2100MHz (3G & 4G) 2600MHz (4G) 3400MHz (5G) |
| Three | 800MHz (4G) 1400MHz (4G) 1800MHz (4G) 2100MHz (3G) 3400MHz (5G) 3600-4000MHz (5G) |
| O2 | 800MHz (4G) 900MHz (3G) 1800MHz (4G) 2100MHz (3G & 4G) 2300MHz (4G) 3400MHz (5G) |
| Vodafone | 800MHz (4G)900MHz (2G & 3G)1400MHz (4G)1800MHz (2G)2100MHz (3G)2600MHz (4G)3400MHz (5G) |
Which 4G band is fastest?
That's a tricky question to answer. Broadly speaking, the higher the frequency band, the faster the connection. But each frequency band has its own set of strengths and weaknesses, which is why networks buy multiple frequencies to provide the best quality connection for their environment. Lower frequencies, for instance, are good because they can carry signals further and allow them to travel through walls and other solid objects. These are the frequencies you're likely to get in rural areas.
Higher frequency bands, however, have greater capacity and can connect more devices at the same time, but the signals don't travel quite as far.
4G speeds have a theoretical maximum speed of around 100-150 Mbps, similar to superfast fibre broadband. However, average speeds are between 20 and 30 Mbps.
How can you connect to 4G broadband?
You can connect 4G mobile broadband networks via a 4G-ready SIM card. You can choose either a data-only SIM, or a SIM card that can send calls and texts. The latter is for use with your smartphone, while the former can be used in broadband dongles, personal mobile hotspots (also known as Mi-Fi) and 4G routers.
You can tether other devices such as laptops and tablets to your smartphone, effectively transforming it into a Wi-Fi hotspot. However, you won't be able to make or receive calls while your phone is in this mode. All of the networks offer 4G mobile broadband deals that use either a dongle or router with a data-only SIM to connect your home to the internet via 4G.
What is 4G LTE Advanced?
4G LTE (Long Term Evolution) Advanced can be considered an evolutionary link between 4G and 5G. 4.5G, if you will.
It works by using Multiple Input Multiple Output technology to combine multiple antennas on both the 4G masts and the receiver (smartphone, dongle etc.).
It's a faster and more reliable permutation of 4G with theoretical top speeds of around 300 Mbps, pushing it into the realm of "ultrafast" and comparable to a "full-fibre" fixed-line broadband connection. Real world speeds, while a less spectacular 42 Mbps on average, are much faster than 3G or a fixed-line ADSL connection.
Unlike 5G, 4G LTE Advanced doesn't need a special handset. In fact, if you're in a large urban area, you're probably using it right now to read this on your smartphone.
Which is the best 4G network in the UK?
The Broadband Plans team can help you to find the best 4G deal for your needs, whether you want to stay connected while you're out and about, or are looking for a 4G data-only deal to help you get connected at home.
In the table below, you can see some of the best-value 4G tariffs from the major networks and the smaller 'virtual' networks that use them. If you're looking for a plan that combines generous data allocations with low costs, you may benefit from one of the following SIM-only deals:

| Network | Data allowance | Minutes and texts | Contract length | Monthly cost |
| --- | --- | --- | --- | --- |
| O2 | 250GB | Unlimited | 12 months | £28 |
| EE | 200GB | Unlimited | 24 months | £23 |
| Vodafone | 100GB | Unlimited | 12 months | £16 |
| 3 | 100GB | Unlimited | 12 month | £16 |
| GiffGaff (Part of O2) | 80GB | Unlimited | 1 month | £20 |

However, if you're looking for the cheapest possible deal and don't use a lot of data, you may be surprised by just how affordable these deals are:
| Network | Data allowance | Minutes and texts | Contract length | Monthly cost |
| --- | --- | --- | --- | --- |
| Lebara | 1GB | Unlimited texts & 250 mins | 1 month | £3.99 |
| Talk Mobile | 2GB | Unlimited | 1 month | £4.95 |
| Smarty (Three) | 5GB | Unlimited | 1 month | £5 |
| ID Mobile (Three) | 1GB | Unlimited | 1 month | £5 |
| Virgin Mobile (Vodafone) | 5GB | Unlimited | 1 month | £6 |

If, on the other hand, the idea of being tied to a contract doesn't appeal to you, you may be tempted by a Pay As You Go bundle. These offer allocations of minutes, texts and data that are comparable to a SIM-only 4G tariff, but without the lengthy obligation.
Some of the best are outlined in the table below:

| Network | Data | Minutes | Texts | Monthly Cost |
| --- | --- | --- | --- | --- |
| Asda Mobile ( Vodafone) | 10GB | Unlimited | Unlimited | £10 |
| Voxi ( Vodafone) | 6GB | Unlimited | Unlimited | £10 |
| Giffgaff (O2) | 6GB | Unlimited | Unlimited | £10 |
| Vodafone | 5GB | Unlimited | Unlimited | £10 |
| O2 | 15GB | Unlimited | Unlimited | £15 |

Each network has something different to offer. Here we'll look at the 4 major networks, their coverage, and other reasons you may want to consider joining them. We'll also look at some of the virtual networks

⭐️ Trusted by over 1 million clients ⭐️
EE 4G network
BT-owned EE (or the network formerly known as Orange) has the UK's broadest 4G coverage, available to 99% of the UK population. It is also the fastest of the 4 main networks with even entry-level data plans capable of achieving speeds of over 60 Mbps in urban areas. EE also has the country's biggest 5G network.
Other reasons you might want to choose EE include:
6 months' free Apple Music subscription on select plans
24 months' free BT Sport app subscription on select plans
Free data roaming in 48 locations
You can better manage your bills by capping your data usage
Three 4G network
The second biggest of the "Big 4", Three has the fastest-growing network and covers around 91% of the UK population. Many of its data plans are unlimited and feature very affordable pricing. Other USPs include:
GoBinge scheme allows some customers to stream Netflix over 4G or 3G without using their data allowance
GoRoam scheme offers free data roaming in 71 locations
O2 4G network
While O2's network is less comprehensive than the above, it still covers around 99% of the UK population between its 3G and 4G networks. It also has a growing 5G network that is available in most of the UK's major cities and towns. Other selling points include:
O2 Priority scheme offering exclusive discounts with restaurants, cafes and retailers, as well as priority booking at O2 music venues
Access to a network of 16,000 free Wi-Fi hotspots
Free roaming in 49 EU locations
Vodafone 4G network
Vodafone is the smallest of the 4 main networks. However, its 4G network is still comprehensive, accessible to around 97% of the UK population. Other reasons you may want to consider using Vodafone include:
6 months of free Spotify or Sky Sports for Vodafone Red customers
Free roaming in 110 destinations around the world
Unlimited data plans (with tiered speds)
With a Vodafone Pass, you can stream music and video without eating into your monthly data allowance
Mobile Virtual Networks explained
Mobile Virtual Network Operators (MVNOs) pay the 4 MNOs to access their networks and deliver their own 4G data plans and packages. These range from the likes of Giff Gaff and Voxi to supermarkets like Asda and Tesco and even big telecoms names like BT, Sky, and Virgin.
You can see which MVNOs are attached to which network operators in the table below.

| Vodafone | EE | O2 | Three |
| --- | --- | --- | --- |
| Voxi Virgin Mobile Asda Mobile Talk Mobile Lebara | BT Mobile Plusnet Mobile Utility Warehouse 1p Mobile The Phone Co-op | Giffgaff Tesco Mobile Sky Mobile LycaMobile | iD Mobile SMARTY FreedomPop |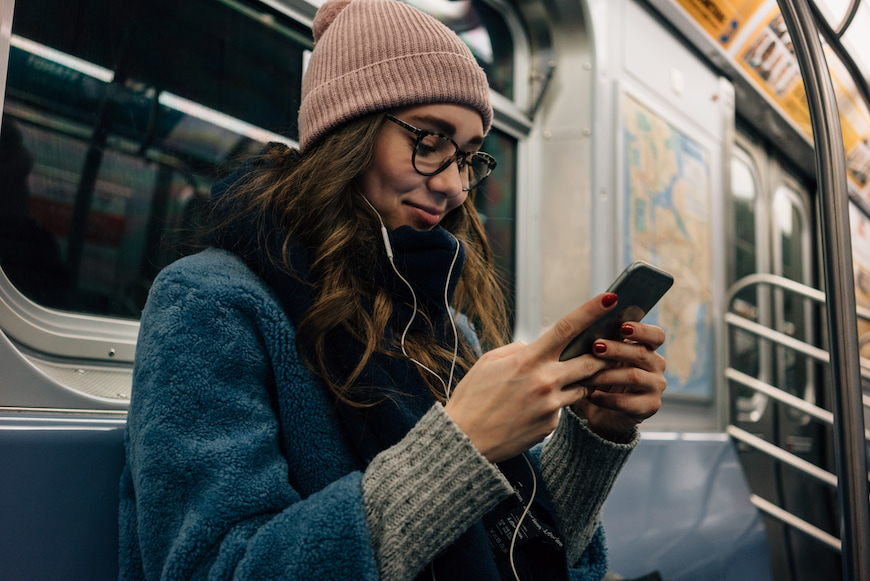 Comparing 4G suppliers
Between MNOs and MVNOs, consumers are spoilt for choice when it comes to finding a 4G provider and deal to suit their needs. And while they can always count on the Broadband Plans team to help them find the best way to get online, it helps to know what to look for when choosing 4G suppliers. Of course, network coverage is very important, but it's by no means the only thing you'll need to consider.
Let's take a look at some of the things you'll need to keep in mind when choosing the best provider for your needs.
4G mobile contracts
4G contracts tend to last for anywhere from 24 months to 30 days. Different providers have different contract lengths and data allowances.
4G costs
Different 4G networks have wildly different prices. Your unique needs will determine which provider offers the best value for money.
Pay As You Go or Contract?
While all providers offer both Pay As You Go SIM cards and a range of contract 4G deals, you might want to look into which deals are more favourable for your preference. For instance, PAYG customers may want to consider O2 because they offer attractive rewards including 10% of all top-ups credited back every 3 months.
Handset availability and hardware
If you have a specific handset in mind, you may find that not all networks offer the deal you want with the handset you want, so you may need to shop around. It's also worth checking out the specs of different USB dongles and 4G routers to see which is the best fit for your needs. For instance, EE and Three are widely regarded to have the best 4G routers, while O2 only offers 4G broadband deals via USB dongle.
4G average prices
If you're looking for a ballpark figure of what to expect in terms of prices, we have included some in the table below. You will find average price ranges for different deals with different allocations of calls and data.
The key variable here is contract length.
Generally, shorter or contract-free deals are slightly more expensive, while longer contracts tend to offer cheaper monthly tariffs.
Keep in mind that these deals are for the SIM card only and do not include the cost of financing a handset.

| Deal Type | Market Average Monthly Cost |
| --- | --- |
| Unlimited Data & Calls | £15-£24 |
| High Data & Unlimited Calls (100 Gb+) | £14-£20 |
| Moderate Data & Unlimited Calls (25 Gb+) | £10-£17.50 |
| Low Data & Unlimited Calls | £5-£7 |
| Low Data & Limited Calls | £5-£7 |
4G vs 5G: What's the difference?
With all the major networks striving to grow and improve their 5G networks, you've likely already heard of the 5G rollout, and may wonder whether it's best to get a 4G broadband deal or hold out for 5G. Yet, while 5G is certainly faster than 4G it is going to supplement 4G rather than supplant it for the foreseeable future.
It's important to note that while 5G is available in many towns and cities across the UK, it is nowhere near as widely available as 4G.
How much faster is 5G than 4G?
5G is theoretically capable of speeds of up to 10 Gbps. Given that 4G's theoretical top speed is around 100 Mbps, 5G is theoretically 100 times faster than 4G. Of course, however, there's a galaxy of difference between theoretical and real-world speeds.
On average, 4G users experience speeds of between 20 and 30 Mbps. 5G can typically reach speeds of around 200-250 Mbps in major urban centres. Thus 5G is faster than 4G.
What band is 5G in?
5G uses much higher frequency bands than 4G which are less cluttered. While the 5G spectrum ranges from 150 MHz to 6000 MHz, UK networks typically use 3400 MHz. Three and its associated MVNOs use both 3400 and 3600-4000MHz for 5G.
Who has the biggest 5G network in the UK?
At the time of writing EE still has the UK's largest 5G network, available in 112 towns and cities all over the UK.
Do I need a new phone for 5G?
It's important to note that 5G requires more processing and battery power than 4G. As such, you need a 5G-ready handset deal or a specific 5G router to connect to these faster networks.
Will a 4G SIM work on 5G phones?
Yes, absolutely. Although you won't be able to take advantage of 5G speeds with a 4K SIM card as it's the SIM that allows you access to the 5G network.
Let the Broadband Plans team get you online at home and on the go with 4G
Not sure if 4G is the best way for your household to connect to the internet? Still torn on which network to choose? Let the Broadband Plans team find the perfect 4G provider and plan for your needs, location and budget.
Call today on 0330 818 6395 to find out more!
Need a new SIM card?
Find a new provider fast and easily! All the best offers on the market on one page just in one click.
Compare SIM Only deals
⭐️ Broadband Plans rate on Trustpilot Ad is 4.1/5 ⭐️
FAQ
Is 4G being phased out?
No, not at all. While 5G is a growing presence in the world of mobile broadband, 4G is definitely here to stay. 5G is here to supplement 4G rather than replace it.
Does BT own EE?
Yes. EE, formerly known as Orange, is owned by BT. As such, BT Mobile uses EE's network.
What frequency is 4G in the UK?
4G signals are broadcast over a range of frequencies in the UK. The 4G spectrum in the UK ranges from 800 MHz to 2600 MHz.
Should I buy a 4G phone or wait for 5G?
That depends on your location, needs and budget. Not everyone needs the speeds afforded by 5G or can justify the cost. Not only does 5G require newer (and more expensive) hardware, 5G tariffs are typically around £2-£5 per month more expensive than their 4G counterparts, with more upfront costs.
Updated on 25 Nov, 2022