Compare mobile phone deals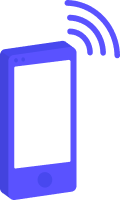 Compare mobile phone deals from the best UK providers and find the perfect one for yourself
EE, Vodafone, Voxi - which one is yours?
All the best mobile deals around you on one page!
Compare the headsets offers, data packages, and many other benefits.
We ensure that you get the best mobile deal on the market.
⭐️ Save over £200 on your mobile bills ⭐️
A survey by the telecoms industry regulator has found that three quarters of phone users in the UK are paying too much for their mobile phone contracts. That all adds up to an incredible £5 billion extra cash for providers each year. That's not because the networks are overcharging, but more down to the fact that we often choose deals that are not suitable for us. In short, we don't know how to compare mobile phone deals. With so many networks on the market and thousands of different deals and packages it can be very difficult to work out what is the right package for you. It's all about comparing the mobile deals, figuring out what it is you want from your mobile phone, and then trying to find the most suitable deal for your needs.
Last update: November 2022
That's why we have created this handy guide, helping you to work out what you need from a mobile phone and then pointing you in the direction of the best deals. You'll hopefully learn how to compare mobile phone deals and use this information to secure a more affordable and suitable contract. We'll be asking some key questions about your habits and usage needs, making you think about what you really need and what you could probably live without.
If you can manage to save just £10 a month. That's £120 a year or £1,200 over a ten year period. Just think what else you could be spending that money on.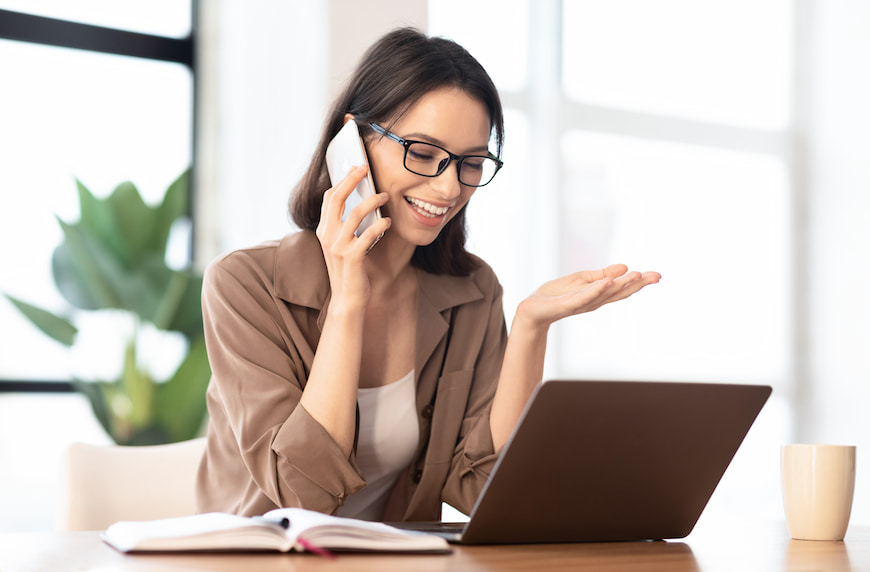 Mobile phone contract, SIM only or SIM free? 
One of the big decisions you have to make, and one that could save you the most money, is deciding whether to go for a phone contract with a handset, a SIM only deal or a SIM free deal.
A contract with a phone will provide you with a SIM, a phone and a monthly package of minutes and data that you can use. Depending on how much you are willing to pay, your calls, texts and data usage might be capped at certain levels or may be unlimited. As you might expect, unlimited deals tend to cost more. The cost of your phone inclusive contract will usually be more than a SIM only deal as the cost of the handset will be built into your package.
A SIM only deal is when you get a SIM contract with a package of minutes, data and texts but it does not come with a handset. You can either buy a phone separately or use an old one that you have from a previous deal. This can be a great way of saving money on your contract.
SIM free is when you simply purchase the phone itself, with no SIM card. You can then arrange a SIM only deal either paying monthly or pay as you go. Phones can either be unlocked and able for use on all networks or can be tied to certain providers.
Your choice of either phone contract, SIM only or SIM free depends on your needs and budget. Most networks offer all three kinds of deals, and you can even mix and match, making sure all phones and SIM cards are compatible and unlocked.
What do mobile phone tariffs include?
There are three main elements of mobile phone tariffs, which are calls, texts and data.
Inclusive minutes
Every mobile phone tariff should offer a deal on minutes which are included in your contract. The amount is usually dependent on how much you pay each month. In general, the more expensive your contract the more minutes, text and data you get included. Unlimited calls mean you make as many calls as you like without being charged (with certain limitations).
Many phone tariffs offer free calls to users on the same network, regardless of the inclusive minutes.
Inclusive texts
In the same way as inclusive minutes, most mobile tariffs offer a set number of inclusive texts. This can usually can be increased with an add-on bundle.
Data
This refers to information that you can access over the internet on your phone. This is most commonly web pages, music or video calls.
If you use your phone a lot to browse the internet or stream content then you should make sure your mobile phone tariff includes a good data bundle.
Is it better to pay upfront or monthly for a phone?
There are generally two main types of phone deal. One is pay as you go, when you pay in advance for credit which you then use until it expires. The other is a mobile contract which means you pay a set fee and get inclusive minutes, texts and data as mentioned above.
Both have their benefits. Pay as you go deals are useful if you are on a tight budget and want to limit how much you spend. It also means you are not locked into a contract and can simply not use your phone if you don't want to spend any money.
However, minutes and texts are often more expensive when paid for in this way. Plus you have the hassle of having to top up when you run out of credit. You can usually do this online or at certain pay points or cash machines.
Paying monthly does mean you are tied into a contract for a period, usually 12, 18 or 24 months. There are often fees to incur should you want to break this contract. However, you do generally get a package of free minutes and data, and as long as you don't exceed this, you always know your bill will be the same.
If you pay monthly you also have the benefit of being able to spread the payments for the handset, if you choose an all-inclusive deal. This means you get up to date mobiles without the big outlay. If you choose a pay as you go deal, you will need to buy the phone outright.
What type of phone contract is best for me?
So, as you can see from the above, you have a number of key choices to make when choosing your mobile phone deal. First, you need to think about whether you want a pay as you go or pay monthly deal.
If you choose to pay monthly, do you want a SIM only deal or do you need a handset included? Then you have to think about what kind of phone deal you want. And this is where things get even more complicated.
Best mobile phone deals
There are literally thousands of different phone deals on the market from dozens of networks. Each deal offers something different, be that more minutes or texts, the newest handsets, unlimited data phone plan or more.
In order to choose the best phone deal for you, think about what you most need from your phone package:
If you want a new handset, then think about which brand you want and look for deals that offer this.
If you're after unlimited data, search for deals promoting this.
In any case we can help, get in touch with our team to talk through your options on 0330 818 6395 .
How to compare mobile phone deals?
You can spend hours searching through online deals trying to work out what is good value and what is not. It can be very confusing, especially when they throw in introductory offers for new users. With so many networks and dozens of comparison sites, you can get lost in the details and end up frustrated.
It's important to try and narrow down your options. Decide if you want a pay as you go or pay monthly deal. Think about if you need a new handset, then think about which brands you like. How long do you want to be tied into a contract? Consider what you most use your phone for – is it data or calls or texts? Once you have a clearer idea of all of the above, then you can go about making a comparison.
If you're not sure about your data or call use, there are online tools and calculators to help you work this out. The average person uses about 3GB of data each month. The average user makes five phone calls a day, with each lasting around 3 to 4 minutes. So, by working out where you stand on that scale, you should get a better idea of what kind of package will suit your best.
⭐️ Trusted by over 1 million clients ⭐️
What to look out for in a mobile phone deal?
There are a number of key factors that you need to look out for in a mobile phone deal which include:
Price
Number of inclusive minutes
Number of inclusive texts
Inclusive data
Handset model and operating system
Contract length
Bundle options
Upgrades
You need to keep all of the above in mind when making your phone choice.
Best contract phone deal
Deals are always changing, with new offers coming on the market each week. It also very much depends on whether you are looking for a deal with lots of inclusive options or a more affordable option. So it is difficult to give a definitive opinion on the best deal. However, a good contract contract phone deal would currently look something like this:
Apple iPhone, Samsung Galaxy S21 or equivalent
100GB data
Calls and texts inclusive
£75 up front
£40 a month
18 or 24 month contract
Here are five more great contract phone deals you can find right now:

| Phone | Data | Upfront cost | Monthly cost |
| --- | --- | --- | --- |
| Google Pixel 5 5G 128 Gb | 30GB | £105 | £26 |
| Samsung Galaxy S21 128GB | 33GB | £65 | £33 |
| Apple iPhone 11 64GB | 30GB | £65 | £26 |
| Apple iPhone 12 64GB | 160GB | £79 | £70 |
| Apple iPhone 12 Mini 64GB | 18GB | £155 | £23 |
Best SIM only deal
Again, the same applies for SIM only deals as above. But a good SIM only deal would offer something like the following:
12GB data
Calls and texts inclusive
£8 per month
Here you can see the difference in price between a SIM only deal and a deal with an handset included. You are basically paying around £30 a month to have access to the latest handsets. Of course, with a SIM only deal you then have to find the money up front to pay for a handset of your choice.
Here are five more great SIM deals you can find right now:
| Supplier | Data | Texts and minutes | Monthly cost |
| --- | --- | --- | --- |
| BT | 15GB (5G) | Unlimited | £17 |
| Vodafone | 20GB | Unlimited | £10 |
| 3 | 30GB (5G) | Unlimited | £12 |
| Smarty | 8GB | Unlimited | £3.50 |
| Voxi | 12GB (5G) | Unlimited | £12 |
Best SIM free deal
SIM free deals are when you have an unlocked phone and then use pay as you go SIM cards as and when you need them. It's up to you how much money you pay when you top up. Different networks have varying rates for calls, texts and data usage.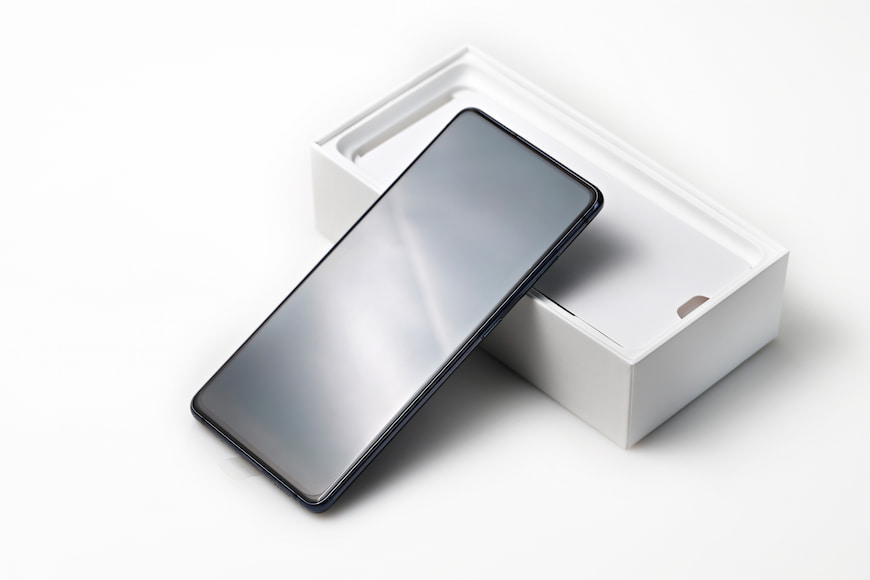 How do I find the best mobile phone deal?
If you want to find the best mobile deal you can look around at the various networks' websites and try to find a deal that suits you. However, this can be a lengthy and confusing process. To make things easier, you could let our team do the hard work. Just tell us what you're looking for and we can help you to secure the right deal for you. Give us a call on 0330 818 6395 to find out more.
How to get a cheaper mobile phone deal?
Switching mobiles might be the best way to get a new deal. If you've been in the same contract for a few years, chances are you're just ticking over on a rolling plan and might be paying over the odds. By switching your provider you might be able to get introductory offers, or at least more minutes, calls and data for your money.
How do I get the most out of my mobile phone deal?
One tip for saving money on your phone deal that many people don't realise is possible is that you can haggle. The prices offered to you by networks are not set in stone and there is some flexibility if you are willing to drive a hard bargain. People who do haggle are likely to save £72 on average on their annual bill.
Can I get a phone contract with bad credit?
You can usually be approved for a phone contract even if you have bad credit. Or you could also get a SIM only contract if an inclusive phone contract is proving difficult. Make all the payments on time and this will actually have a positive impact on your credit rating.
What happens if I'm rejected for a phone contract?
If you get rejected for a phone contract then there are a few things you can do. Firstly, try and improve your credit rating, which will prevent issues like this from happening again. Try other suppliers as they might have different codes of practice. If all else fails, there are some great pay as you go deals out there which are not subject to credit checks.
Why compare mobile phone networks?
You might be loyal to one brand or another or feel that your current service is good. But the mobile phone industry changes quickly. New deals are hitting the market, with new providers constantly pushing the competition. That's why it's always a good idea to compare the market and see what's out there.
Which mobile phone network has the best coverage?
According to studies, EE has the best coverage across the UK. Vodafone is the second-best, while Three is third in Wales and England followed by O2.
Which mobile networks provide 5G?
All four of the UK's major networks offer 5G, including EE, O2, Vodafone and Three.
Other networks are known as Mobile Virtual Network Operators (MVNOs) and use the services of the major providers. At the moment BT (EE), VOXI (Vodafone), Tesco Mobile (O2) and Sky Mobile (O2) have all launched a 5G service and others are expected to follow in their footsteps.
Looking for a good deal for a new mobile?
More than 20 providers with their best offers. More than 20 models of phones available for special offers. Choose yours.
Compare mobile deals
⭐️ Broadband Plans rate on Trustpilot Ad is 4.1/5 ⭐️
FAQ
What's the difference between a contract phone and SIM-only plan?
A contract with a phone will provide you with a SIM, a phone and a monthly package of minutes and data that you can use. A SIM only plan means you have to provide your own handset.
Do I own my phone after contract?
All the time you are on contract you are essentially on a hire purchase deal for your phone but you don't actually own it until your contract term is up and all your payments met.
Do you have to turn in your old phone when you get an upgrade?
No, you own the phone once your contract is up but you may be able to trade it in to get a discount on a new handset. Check with your chosen network.
How much data do I need?
The average data use in the UK is about 3GB a month. However, if you want to stream hi-res content or are a heavy user you may need substantially more.
Updated on 9 Nov, 2022