Finding The Perfect Pay As You Go Mobile Broadband Deal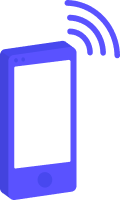 Discover the best Pay As You Go deals
UK mobile phone deals from Vodafone, iD Mobile and more...
Find the best mobile offers available near you!
From the iPhone to Samsung S22, with a wide range of Pay As You Go SIM
and data plans included.
We ensure that you get the best mobile deal on the market.
⭐️ Save over £200 on your mobile bills ⭐️
A Pay As You Go mobile broadband deal can help you to get online at home and on the go without tying yourself down to a lengthy contract. It's a versatile, affordable and flexible way to connect to the internet, with hardware and plans to suit all needs.
Last update: November 2022
Virtually every household today needs to get online for work or play. We're more reliant than ever on the internet to keep us connected with the world around us, entertain ourselves and (especially at the moment) work from home. Here we'll look at how pay as you go mobile broadband works, how it can benefit you, and how to choose the best deal for your needs.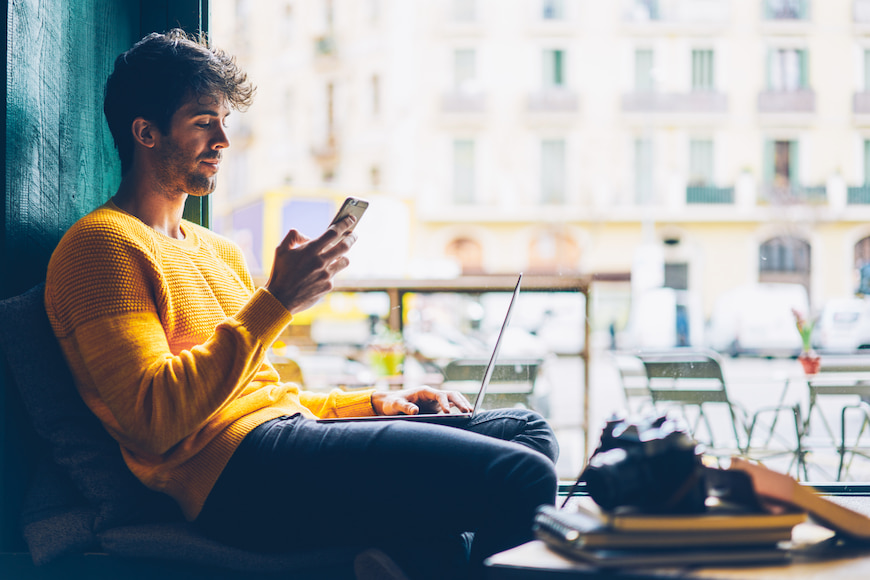 What is Pay As You Go mobile broadband?
At Broadband Plans, we pride ourselves on helping you find the best way to get online for your needs and budget. As mobile broadband has improved in quality, affordability and availability, it is an increasingly viable way for households to get online.
And with a Pay As You Go deal, you can get online without tying yourself to a lengthy contract.
How does mobile broadband work?
Mobile broadband connects broadband consumers to the internet via the radio signals broadcast by cellular networks. There are four cellular networks in the UK. These are EE, Three, O2 and Vodafone. These are known as Mobile Network Operators or MNOs. There are also lots of Mobile Virtual Network Operators (MVNOs) that piggyback on the "Big 4"'s networks to provide alternative services. Commonly used MVNOs include Giff Gaff, Lebara, Utilita and Virgin Mobile.
There are several ways to get online via mobile broadband:
By tethering devices to a smartphone, creating a mobile hotspot
Using a data dongle
Using a mobile broadband router
What is a data dongle?
A data dongle is a small USB device that can connect devices to a mobile broadband network either by plugging the dongle directly into the device you want to use or connecting via Wi-Fi. Essentially it acts as a mini modem. Inside the dingle is a data-only SIM card that facilitates connection to the network.
Can mobile broadband be used like Wifi?
Yes. Mobile broadband can be used as WiFi either by tethering your devices to your smartphone or using a dongle or router. This enables you to connect multiple devices without the need for a cabled connection.
Can you get unlimited mobile broadband available on Pay As You Go?
Yes, most Pay As You Go mobile broadband deals will allow you to buy a finite "packet" of data. Typically around 5p per Mb. However, there are also some networks like Three that will provide you with an unlimited data packet. However, this will expire after 1 month.
What suppliers offer pay as you go broadband?
Each of the 4 major UK networks offers Pay As You Go mobile broadband deals. Let's take a closer look what they offer.
Pay as you go mobile broadband EE
EE is the UK's largest and fastest mobile network, covering over 99% of the UK's population. It also has the largest 5G network in the UK at the time of writing. You can connect via a mobile dongle or 4G / 5G router.
Pay as you go mobile broadband Three
Three's 4G broadband network is similar in size is comparable to EE's, and its 5G network is the fastest-growing in the UK. They offer 4G and 5G PAYG mobile broadband SIM cards, including pre-loaded SIM cards with generous data allowances when you top up.
Pay as you go mobile broadband O2
O2's 3G and 4G networks cover just under 90% of the UK population. O2 has a combination of either 3G and 4G mobile broadband dongles that can be used in conjunction with a Pay As You Go data-only SIM card. The upfront cost is £35 for the 4G Huawei dongle or £16 for the 3G ZTE dongle.
Pay as you go mobile broadband Vodafone
Vodafone is the smallest of the 4 major networks. Nonetheless, it offers a range of Pay As You Go data deals via mobile dongle, router or a PAYG data-only sim for your tablet or mobile hotspot device. 5G dongles are available for £45 with 15GB data on Pay As You Go.
⭐️ Trusted by over 1 million clients ⭐️
Who offers the cheapest Pay As You Go mobile broadband?
In the table below, you'll see some of the best Pay As You Go mobile broadband tariffs available on the market today. All prices are correct at the time of writing:

| Provider & Dongle Type | Data Limit | Contract Length | Monthly Cost |
| --- | --- | --- | --- |
| Vodafone K5161 Data Dongle | 4GB | 12 Months | £11 |
| O2 Huawei E3372H | 15GB | 24 Months | £14 |
| Vodafone K5161 Data Dongle | 10GB | 24 Months | £15 |
| Three 4G Hub | Unlimited | 24 Months | £17 |
| Three 4G Hub | Unlimited | 12 Months | £20 |
Comparing Dongle vs. mobile broadband
Both dongles and portable mobile hotspots can provide you with a reliable way to get online at home or on the go. A mobile broadband hotspot (also known as a Mi-Fi unit) uses the same cellular network as your smartphone and allows you to tether several devices at once to it. It can be a viable alternative to both a USB dongle and to tethering other devices to your smartphone.
Here we'll look at the comparative benefits of a mobile broadband hotspot and a dongle.
Advantages of a dongle
A PAYG dongle is a fast, affordable and easy way to get online. Improvements in mobile broadband technology over the years mean that they're faster and smaller than ever. A dongle has a number of inherent benefits including:
They're small, light, and readily portable
They allow you to get online quickly and easily with no engineers or setup
Upfront costs are fairly low for PAYG customers and often free with contracts
They require very little energy to run and don't place much of a drain on your laptop battery
They run on the battery of whatever device they're plugged into, so they don't need a separate charger
Disadvantages of a Wi-Fi dongle
Wi-Fi dongles are great, but they also have certain limitations that you should consider before choosing to invest in one. These include:
They usually require a USB port to activate
They are only able to connect one device at a time
They sometimes need special software to activate, for which you will need access to a laptop or desktop PC.
Advantages of a mobile broadband hotspot
A mobile broadband hotspot can create a mini Wi-Fi network wherever you go. It can sit in your bag, your pocket or on your desk and provide multiple devices with 4G Wi-Fi. There are multiple advantages to this:
Long-lasting batteries (10-20 hours), especially when compared to tethering devices to your smartphone
Supports multiple devices at the same time, unlike a dongle
Smaller, lighter and more portable than a 4G router
Using them won't eat into your smartphone's tethering data allowance (more on that later)
Some devices have ethernet ports for a faster and more secure connection
Disadvantages of a mobile broadband hotspot
A mobile broadband hotspot can be a great way to get online while you're on the go, and may even be a viable option for your home broadband. However there are a couple of disadvantages to these too.
Some models are much more costly than dongles
It's one more device to carry around with you
Its small size makes it vulnerable to loss or theft
If you'd rather not buy another device, you may find that your smartphone works perfectly well as a mobile hot spot. Be aware, however, that networks may allocate a data allowance specifically for tethering.
Why should I use mobile broadband?
There are more ways than ever to get online today. As such, you might reasonably wonder about why you should use mobile broadband. The simple truth is that mobile broadband is an extremely versatile tool that can benefit you at home, at work, and on the go. It can be used to supplement a fixed-line connection when you're out and about, or supplant it altogether and be your sole means of getting online. And when you Pay As You Go, you can combine affordability with freedom.
What are the benefits of mobile broadband?
Let's take a look at some of the key benefits of mobile broadband:
Consistently faster than an ADSL connection
Can keep you online at home or on the go
Available to over 90% of the UK's population
With the advent of 5G networks, mobile broadband can achieve theoretical speeds of up to 10 Gbps and real world speeds of over 200 Mbps at the time of writing
Affordable and flexible with a range of MNOs and MVNOs providing a range of contracts and tariffs
It's the only way to get online if you want to Pay As You Go
Is Pay As You Go better than a 30 day contract?
If you're looking for commitment-free mobile broadband, your options are to either get a Pay As You Go SIM card and buy data bundles as and when you need them, or take out a 30-day rolling contract that renews every month.
PAYG is certainly the best option for those who value flexibility. Because you are free to top up your account whenever you need your data, you don't have to worry about fixed monthly costs and direct debits. There are no contracts or commitments, and you are in complete control over how much you spend.
If you have generally low or intermittent data usage, this can be the best option for freedom and value for money.
Alternatively, a 30-day rolling contract, may require slightly more commitment, butis generally cheaper than PAYG for most moderate users who use their mobile broadband every single month. What's more, you can reclaim your freedom by cancelling your contract at any time.
Which is the best mobile broadband in the UK?
With so many mobile broadband deals out there, including attractive PAYG options and rolling contracts, it can be hard to determine the right one for your needs. That's where we come in! You can count on the Broadband Plans team to find the perfect mobile broadband deal for your needs and budget, whether you want to get connected at home or on the go.
Want to know more?
Call us today on 0330 818 6395 !
Looking for a good deal for a new mobile?
More than 20 providers with their best offers. More than 20 models of phones available for special offers. Choose yours.
Compare mobile deals
⭐️ Broadband Plans rate on Trustpilot Ad is 4.1/5 ⭐️
FAQ
Can you get a pay as you go dongle?
Yes. All the major networks will allow you to pay for your data as you go with a data-only SIM which can be used in conjunction with an affordable 3G or 4G mobile dongle.
How can I get Wi-Fi at home without a router?
If you want to set up a Wi-Fi network at home, but don't want a solution that's more portable than a router, a mobile hotspot or Mi-Fi unit can allow you similar connectivity with greater portability. You can use it at home or on the go, and you can even use an ethernet cable for a faster and more secure connection.
Is a dongle faster than mobile internet?
Because a USB dongle connects directly to your computer, it has lower latency than either tethering to your smartphone via Bluetooth or connecting to a mobile hotspot via Wi-Fi. There's very little in it, but a dongle may provide you with slightly faster speeds.
Can I get a 5G Pay As You Go broadband deal?
5G is still in its infancy but is capable of real world speeds of around 200 Mbps and theoretical speeds of up to 10 Gbps. That's faster than even the fastest fibre broadband connection. Some networks like Three offer 5G ready SIM cards at no extra cost. You just need to be sure that you're using them with a 5G-ready handset or device. 5G requires more memory and processing speed so not every device can connect to these burgeoning networks.
Updated on 28 Oct, 2022