Do you want to accompany us on our journey to create a world without bureaucratic paperwork?
Then papernest is the right place for you.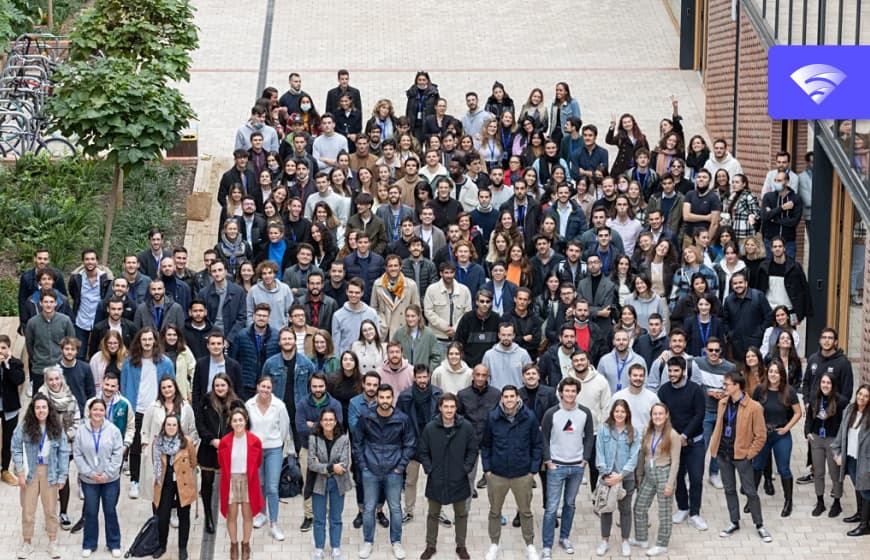 Are you a creative and with an innovative mind?
At Broadband Plans we believe you should never pay more money than you have to, for anything. That's why the minute the market reopens we'll resume our services.
Broadband Plans is part of Papernest.
Since our launch in 2015, we haven't stopped growing:

1000 employees

1 million customers

We work in 5 European markets and have offices in Paris, Barcelona, Reims and Warsaw.

We have doubled in size every year and we are determined to evolve! New markets are being opened up as we speak!
Do you want to be part of this crazy adventure? Join us!
Our history
Around 4 million removals take place in France every year. 76% of French people admitted to feeling stressed by administrative paperwork during the move. Philippe and Benoît, the founders of papernest, took this as an opportunity to develop a business idea that saw the light in 2015 in the form of Souscritoo.
Papernest is a free online service that allows you to manage, compare and cancel all your contracts and subscriptions with one click during your move.
2015 – Creation of Souscritoo in France.
2017 – 100,000 customers and renamed papernest
2018 – Launch in Spain
2019 – Launch in Italy
2020 – Launch in the UK and 500,000 customers & 8,000 partners.
2021 – 1 million customers
If you want to learn more about papernest, feel free to visit the UK papernest website.
Our open positions at papernest
We are looking for people to work in our four locations:
Paris (France)
Reims (France)
Barcelona (Spain)
Warsaw (Poland)
These are some open positions, sorted by department:
Finance & Strategy
Partnerships Manager Spain – Barcelona
Human Resources
HR Assistant – Barcelona
Senior Talent Acquisition Manager – Barcelona
Talent Acquisition Assistant – Barcelona
Técnico en Prevención de Riesgos Laborales – Barcelona
Inside Sales & KAM
Junior Key Account Manager – Barcelona
Inside Sales – Barcelona
Key Account Manager – Barcelona
Business Developer marché francais – Barcelona
Marketing
Digital Acquisition Lead – Barcelona
UK SEO Executive – Barcelona
Strategy Project Intern – Paris
Data Analyst – Paris
Operations
Operations Executive Italien Market- Barcelona
Pilote opérationnel prestataires – Paris
Conseiller Commercial – Reims
Conseiller Commercial – Reims
Product
Tech
System Administrator – Barcelona
Software Engineering Director – Paris
Senior Backend Developer – Warschau
Salesforce Administrator – Paris
All other open positions can be found here.
Updated on 11 Aug, 2022